Tether's Transparency Update Report Raises More Questions Than it Provides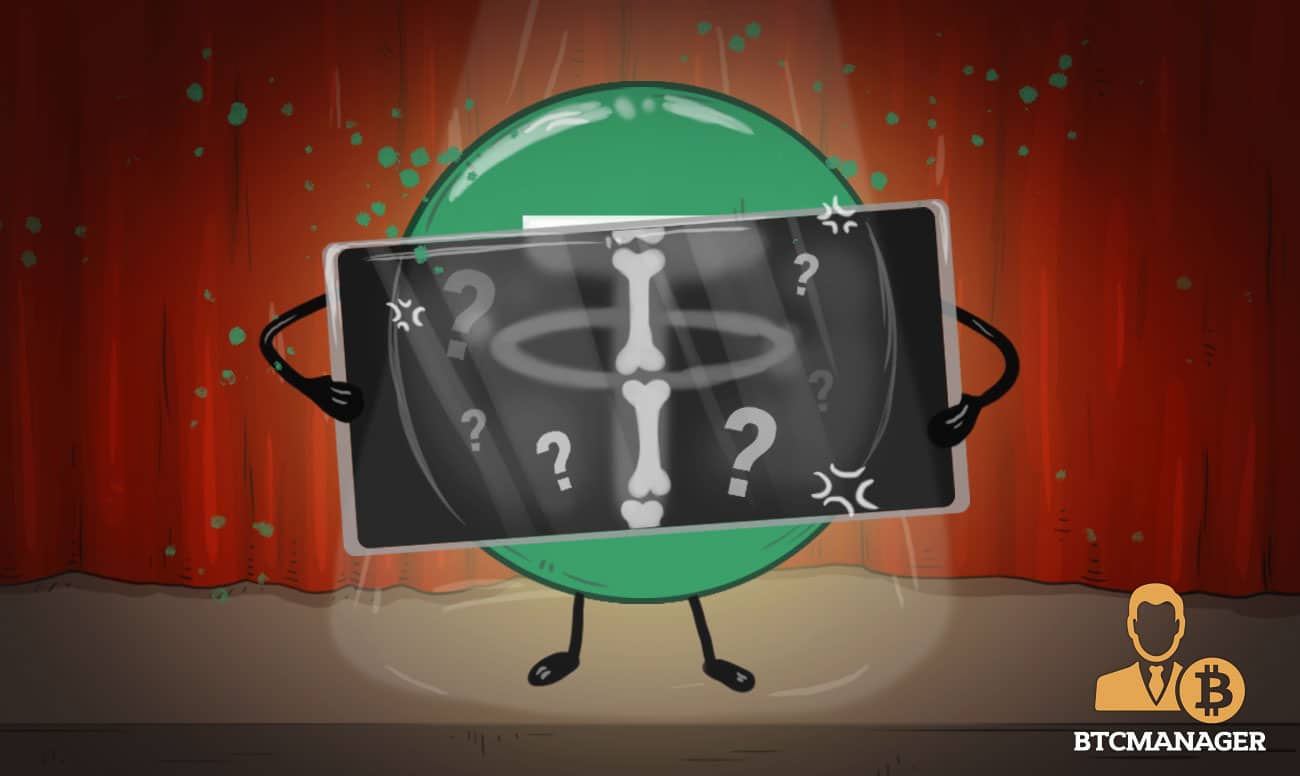 In an exciting turn of events, the people at Tether seem to have finally done what they have not been able to do since dissolving their relationship with their auditor six months ago – produce an independent report on their currency reserves. While still not an actual audit, the report was supposed to silence the critics, but this is not exactly what's happening.
As a reminder, the US Commodity Futures Trading Commission had sent subpoenas to Tether and Bitfinex, a cryptocurrency trading platform, in December 2017, after Tether suspiciously created 50 million tethers (USDT) after being hacked for over $30 million.
Tether claims its currency is backed by one USD for each token issued, in spite of an army of critics arguing that the company had been issuing more tokens than it had dollars in the bank.
The Report
Tether has not been able to prove its claim until now. On Wednesday, the company released a third-party report that claims its cryptocurrency is fully backed by USD.
According to the Transparency Update Report, Tether worked with the law firm Freeh, Sporkin & Sullivan (FSS) to undergo a review of their bank account documents and inspect the number of Tethers in circulation along with their currency reserves.
The Washington-based law firm provided a three-page report with a conclusion that "FSS is confident that Tether's unencumbered assets exceed the balance of fully-backed USD Tether in circulation as of June 1, 2018."
Australia's largest comparison site Finder, however, does not trust the transparency report. In a recent post, Finder mentioned that "Tether has zero credibility and there's no reason to trust the value of USDT." Finder's concerns stem from contrasting statements between Tethers being backed by USD reserves, and how, "the bottom line is an audit [that] cannot be obtained."
Others in the online cryptocurrency community agree with Finder's concerns. While the FSS report provided clear numbers to prove that Tether was operating legitimately, "it does not support the claims Tether makes in this post, and it is not actually used for supporting any claims about Tether's reserves," said Reddit user BlottoOtter.
The report stated on June 1st, 2018 that Washington-based law firm Freeh, Sporkin & Sullivan LLP (FSS) conducted "a randomized inspection of the numbers of Tethers in circulation and the corresponding currency reserves and found that Tether, at that time, had a total of $2,545,067,236.82."
However, the report does not mention anything about the level of collateralization on any date before or after that, therefore not much can be concluded solely from the stated fact.
Finder believes these numbers do not matter since the auditors themselves have mentioned that "FSS is not an accounting firm and did not perform the above review and confirmation using Generally Accepted Accounting Principles."
Furthermore, they also mentioned that "the above confirmation of bank and Tether balances should not be construed as the results of an audit and were not conducted in accordance with Generally Accepted Auditing Standards [and that] FSS makes no representation regarding the sufficiency of the information provided to FSS."
The Criticism
One of the skeptics on Reddit, apparently a certified public accountant (CPA), gave their two cents on the report, drawing attention to a few things in it.
First, as part of the inspection, FSS only confirmed the USD balances in Tether's accounts.
BlottoOtter went on to raise concerns over why lawyers were appointed instead of accountants. While there was no reasoning behind the decision, the Reddit user was suspicious that almost "no reputable accounting firm will touch them," considering how they handled their relationship with their previous auditor. Furthermore, audits not only assess the existence of the funds but also the source, the uses, the rights, and obligations of the funds which FSS did not conduct.
Second, a legal firm is doing what is supposed to be an accounting firm's work.
As the report stated: "FSS is a Washington-based law firm, which provides legal, investigative and monitoring services to organizations around the globe."
The report added:
"Judge Eugene R. Sullivan (Ret.), one of the partners, is a member of the advisory board of one of Tether's banks. It was through this connection that Tether was introduced to FSS. As well, the firm's relationship with the bank allowed for the following review to commence in a timely and comprehensive manner, ensuring that no pertinent information was overlooked in the process."
Despite the fact that the regulation does not exactly forbid an auditor to be on the board of a bank for which confirmation procedures are being performed with for a client, this is in any case a grey area where it is still preferable for the auditor to maintain independence, especially when Tether is already dealing with accusations of suspicious activities.
Although meant to tone down the criticism, the report has not succeeded in bringing back much public confidence in Tether and has stirred more controversies instead.
The article was co-authored by BTCManager journalist Cindy Huynh.