Thai Government to Integrate DLT, A.I and Emerging Technologies into the Digital Economy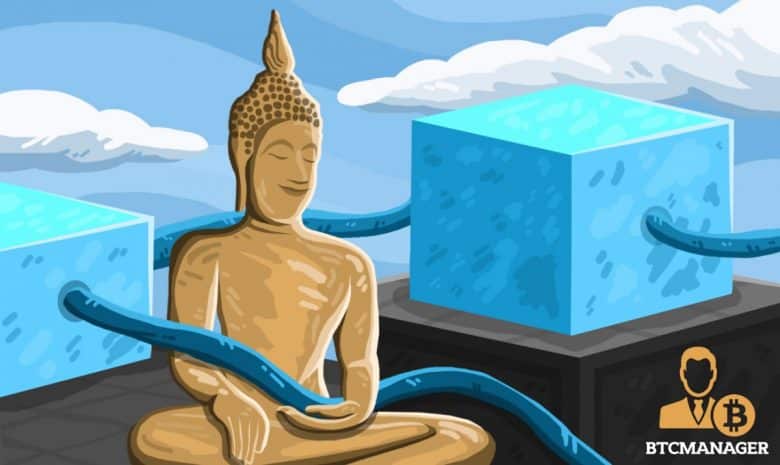 In a bid to improve the income, quality of life, and competitiveness of ordinary people in the society, Thailand's Digital Economy and Society Ministry (DE)  intends to use innovative technologies like blockchain in developing mobile applications and e-commerce solutions over the next three months, reports Bangkok Post on August 11, 2019.
Improving People's Standard of Living with DLT
Reportedly the government seeks to improve the income, quality of life, and digital competitiveness of the Thai people through the use of distributed ledger technology (DLT) powered solution as well as mobile applications and e-commerce solutions, over the next three months.
According to DE's minister Buddhipongse Punnakanta, some key areas will be selected for a pilot of digital technologies such as blockchain, cryptocurrency, and artificial intelligence (A.I) in a bid to make the ministry's aim achievable.
Similarly, Nuttapon Nimmanphatcharin, President of Digital Economy Promotion Agency (Depa) opined that mobile apps and e-commerce platforms have potentials in promoting the swift sale of products online for small businesses.
Moreover, in addition to the use of these platforms, there will be training courses to educate people on how to package and advertise their products online.
Discussions
The DE Ministry has reportedly taken a step in the right direction to meet its goal of improving the income and livelihood of locals.
For instance, DE's minister recently met with ten groups of digital experts from sectors including blockchain, cryptocurrency, software, Artificial Intelligence, and the media.
In the Depa-organised meeting, the opinion of these experts was sought on the current government policies and ways to implement a digital policy in a practical way in the Southeast Asian country.
"Proposals from these talent groups will be considered to bring about solutions to create better ways to achieve the country's digital economy targets," Buddhipongse said.
Government Aims to Introduce Friendlier Digital Policies
The minister also said the state and regulations should no longer be burdensome on the private sector and make it a breeze for them to offer their services in line with Thailand 4.0 policy.
On the other hand, DE's policy focuses on digitizing all aspects of the economy including security and society.
Digital for the economy centers on how the government will boost the economy through the use of policies and infrastructure while digital for society will be tailored at making digital services easily accessible to people in their daily lives.
On May 4, 2019, BTCManager informed that Thailand's Securities and Exchange Commission (SEC) had made updates to its 2019 Securities and Exchange Act to allow market participants to trade digital securities.