The Blockchain Era: empowering and expanding crypto influence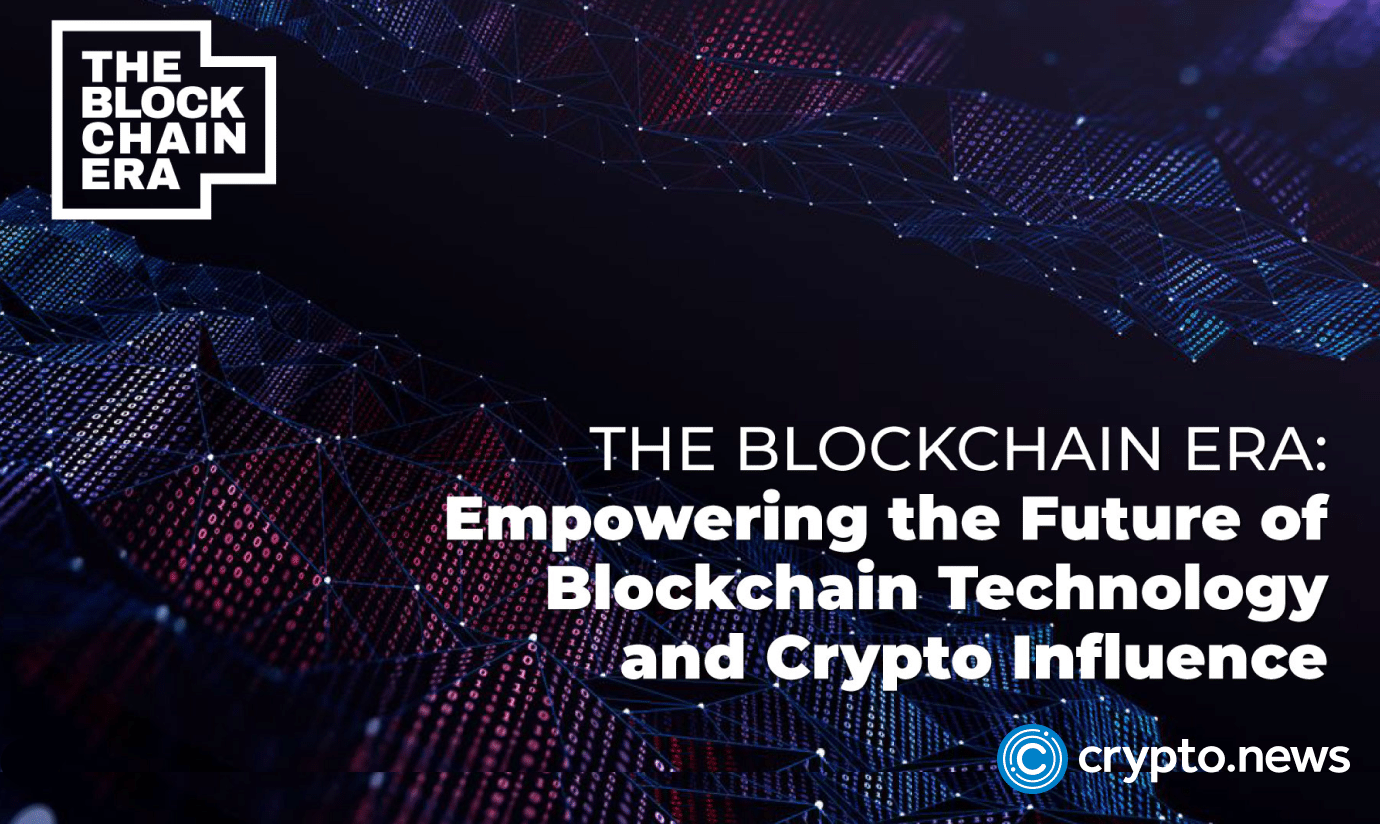 The Blockchain Era (TBE), a decentralized autonomous organization (DAO), is live. TBE aims to fast-track blockchain's progress to a future where its full potential is productively harnessed.
Blockchain has risen as a transformative catalyst. This decentralized system can overhaul industries, businesses, and societies by providing transparent, secure, and democratically governed solutions. Recognizing blockchain's influence in the technology-driven world, TBE aims to magnify this potential to accelerate innovation and enhance possibilities.
"Blockchain brings about a radical shift, entirely reshaping how we transact, collaborate, and govern," stated a spokesperson for TBE. "Our objective at TBE is to leverage this transformative force to empower individuals, encourage societal development, and construct a future steeped in transparency, security, and shared governance."
TBE prioritizes education and empowerment, particularly in crypto. TBE is cultivating a new generation of influencers through various educational platforms, projects, and workshops. These individuals are proficient in the subtleties of the blockchain era and are equipped to contribute actively to its growth and development.
Acknowledging the importance of user-centered design in the digital age, TBE is dedicated to integrating cutting-edge design principles. The aim is to create solutions that simplify the intricacies of blockchain for everyday users, enhancing its accessibility and user-friendliness.
"Progress is anchored in collaboration and diversity," the spokesperson continued. "At TBE, we nurture an environment that promotes the exchange of ideas, experiences, and expertise, thus triggering growth and development within the blockchain industry."
TBE consists of innovators and thought leaders aiming to shape a future influenced by blockchain capabilities. This movement embodies adaptability, resilience, and a commitment to ongoing learning in the evolving blockchain era.
The Blockchain Era invites individuals to become part of its community, actively nurturing and empowering the upcoming generation of blockchain influencers.
For more information about TBE or to join this journey, visit the website, www.tbe.io.
Disclosure: This content is provided by a third party. crypto.news does not endorse any product mentioned on this page. Users must do their own research before taking any actions related to the company.