The 'buy,' 'sell,' or 'hold' tokens for July 2023: Polkadot, Aptos, VC Spectra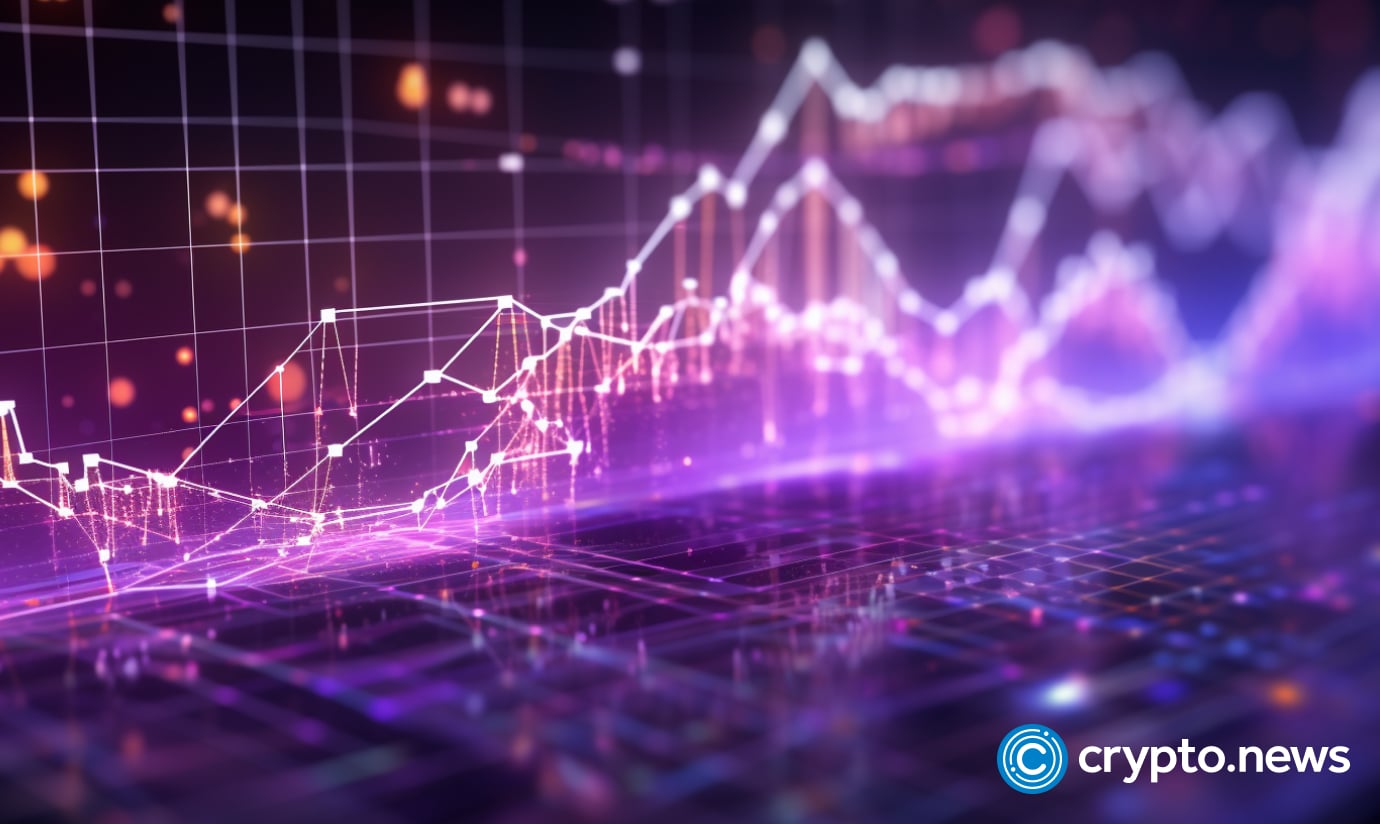 As July unfolds, the cryptocurrency market presents a mixed landscape with varying levels of performance and volatility. Among coins to watch out for are polkadot (DOT), aptos (APT), and vc spectra (SPCT). Due to their distinct characteristics and market trends, these projects demand investors' attention.
This article explores which of the three is worth holding onto.
DOT prices could surge due to unique NFT marketplace
Currently ranked #13 on CoinMarketCap, DOT has a market capitalization of $6 billion. On July 4, 2023, DOT was volatile and moved within a tight $0.1 range between $5.4 and $5.5. Opening the day at $5.43, DOT surged to $5.5 in the latter half, only to retreat to $5.39, dropping 0.81%.
Yet, despite DOT's recent price fluctuation, the coin has potential and could surge in future sessions.
The recent addition to the Polkadot ecosystem is a non-fungible token (NFT) marketplace, which introduces a new concept in NFTs. The marketplace aims to attract users, indirectly fueling demand for DOT.
Subsequently, DOT is bullish in the short term, propped by decent trading volumes of around $125 million in the past 24 hours. For this reason, investors exploring DOT can look to "buy" or "hold" the coin in July.
APT prices and trading volumes surge
Bitcoin has been stagnant lately, but some alternative coins like APT are making gains. As an illustration, APT's market activity is increasing, with a trading volume of around $320 million in the past 24 hours.
According to the official Aptos blockchain explorer, 230,000 transactions were recorded on July 3, pointing to increasing whale activity and rising utilization of the blockchain.
Currently trading at $7.88, APT is up 5.4% for the day. The coin can benefit from short-term technical bullish momentum after recovering from a downtrend that had persisted since mid-April. The bounce of APT is partly due to the performance of bitcoin (BTC) and ethereum (ETH) and the rising number of transactions on the Aptos network.
Considering the performance of APT and accumulation by whales, APT can be a "hold."
SPCT can be the "buy" of the month
VC Spectra is a decentralized hedge fund offering its users a unique rewards system. In this arrangement, VC Spectra users receive quarterly dividends and buybacks, enabling them to enjoy the generated profits directly. Besides financial rewards, VC Spectra users also gain exclusive access to fresh crowdfunds during seed/private sales.
VC Spectra optimizes returns and mitigates risks through advanced trading strategies. Leveraging cutting-edge AI technology, VC Spectra aims to maximize profits by identifying good patterns in real-time market data.
The success of VC Spectra is evident from its fundraising performance, with its recent seed/private sale raising an impressive $2.4 million in just two weeks.
The public presale of VC Spectra has reached Stage 2 and is generating much excitement. The projected Stage 2 price of $0.011 represents a 37.5% increase from the current SPCT price of $0.008, signaling the market's confidence in the platform's potential.
Early VC Spectra adopters stand to benefit from the presale, a reason analysts think SPCT is a "buy" in July 2023.
Find out more about the VC Spectra presale here:
Buy presale: https://invest.vcspectra.io/login
Website: https://vcspectra.io
Telegram: https://t.me/VCSpectra
Twitter: https://twitter.com/spectravcfund
Disclosure: This content is provided by a third party. crypto.news does not endorse any product mentioned on this page. Users must do their own research before taking any actions related to the company.