The Web3 Foundation's Newest Project Focuses On Decentralized News Revenue Generation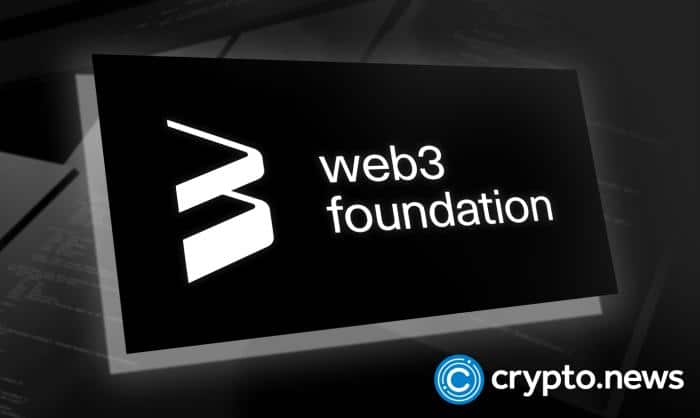 The application of decentralized technology is at the center of a new initiative announced by the Web3 Foundation today. It's kicking off a pilot program soon that will see blockchain-based Web3 technology serve as a new platform for the creation, distribution and monetization of digital media content.
It's an exciting initiative that has the potential to go some way towards realizing the dream of Web3 advocates for a freer, fairer and more democratic internet, and one in which users retain full control of their personal data – the exact opposite of today's highly centralized Web 2.0-based internet.
This is the future that the Web3 Foundation is pursuing with its flagship project, the Polkadot blockchain, which is expected to serve as the foundation for today's initiative.
The exact nature of the technology hasn't been revealed just yet, but it's said to be the creation of David Tomchak, a visiting policy fellow at the Oxford Internet Institute. Tomchak has partnered with the World Association of News Publishers (WAN-INFRA) to help recruit two or three digital news organizations that are interested in researching practical applications for decentralized solutions within the publishing industry.
The project aims to create a space for learning and knowledge sharing between Web3 technologists and the media industry, and will be followed up by a blueprint and roadmap for the implementation of a practical technology solution that any news organization will be able to implement.
"We have a proven track record of supporting projects that share our vision for Web3, namely an internet that is fairer, more democratic and gives users stronger control over their data," said Web3 Foundation CEO Bertrand Perez. "As the flagship project of Web3 Foundation, Polkadot is unlocking new business models and building trust between different participants within the rapidly evolving world of Web3."
"We feel strongly that Web3 can play a leading role in modernizing the ways in which digital news will be created, provided, distributed and monetized in the future," added Ursula O'Kuinghttons, Director of Communications and Partnerships at Web3 Foundation. "The proliferation of centralized social media channels has made it hard for people to identify trusted sources of news, and this project can play a leading role in addressing those concerns."
WAN-INFRA is doing its part by providing funding for a bursary that will be made available to participating news organizations in return for devoting time to the project. They'll receive from between €1,500 and €4,000 as compensation for committing up to half a day per week, for a period of ten weeks, to the research. The project's timeline runs from October to December.
Stephen Fozard, Project Director of the Global Alliance for Media Innovation at WAN-IFRA, called on media organizations to register their interest in the project, stressing how important it is for the publishing industry to understand the possible implications of Web3. "The only way to be relevant in our research and conclusions is to involve our members as early on as possible in the process," he explained.
Project lead Tomchak lauded both the Web3 Foundation and WAN-IFRA. He said the support of the Foundation will be critical in the creation of a practical solution that enables the publishing industry to take advantage of decentralization. "It is a partnership that wouldn't have been possible if we had not already been working with Stephen Fozard and the great team at WAN-IFRA," he added.
O'Kuinghttons is scheduled to speak more about the project at the World News Media Congress in Zaragoza, Spain, in September.