THEKEY Launches $20 Million Research Fund as it Enters Blockchain Partnership with Chinese Government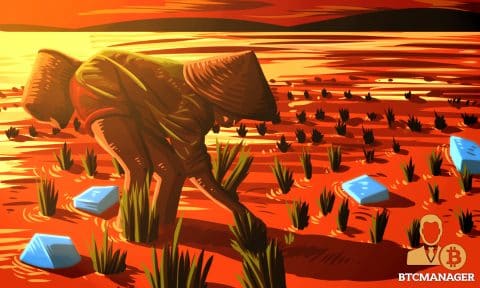 Chinese blockchain identity verification startup THEKEY has announced that it has entered into a partnership with the Chinese government to develop social insurance blockchain applications. On Medium, CEO and Chairwoman Catherine Li also revealed that the company is launching a $20 million research fund to support the development and application of blockchain technologies in social insurance services.
Chinese Blockchain Ambitions
Despite banning the trade of cryptocurrencies in China, the Chinese government has been at the forefront of global government efforts to develop and adapt blockchain technology to suit its needs in areas like logistics, agriculture, health, and services. BTCManager earlier reported that Chinese president Li Xinping described the blockchain as a "breakthrough technology" that will make up a crucial part of the so-called fifth technological revolution.
This partnership, signed on June 20, 2018 by THEKEY, the Information Center of the Ministry of Human Resources and Social Security (MHRSS), and the China Social Insurance Association (CSIA) is the latest step i what is becoming a core strategy in Chinese technological focus as it continues in its struggle with the United States for global technological primacy.
This partnership will potentially offer Chinese government bodies the ability to scale their existing efforts to carry out social insurance functions with blockchain technology using THEKEY's revolutionary digital identity technology. It also offers the possibility of expanding its use into areas such as agriculture and travel. This technology, which is derived from blockchain-based identity verification has already proved to be a big hit with ICO market forces, with the company recording an extremely ICO earlier in 2018.
The Chinese government will potentially be able to build a blockchain-based system that can handle its social insurance obligations such as benefit payments, pension payments, health insurance and so on using super-fast digital identity verification in partnership with quick electronic payments. THEKEY on its part will potentially boast of success on a scale unheard of to most existing blockchain businesses if the partnership bears the desired results.
THEKEY and Chinese Blockchain Development
Writing on Medium, Catherine Li expressed her excitement at the potential scale of THEKEY's technological deployment through the partnership.
Describing the opportunity as "unprecedented," she said:
"So far, blockchain application mainly focuses on the issuance and payment of cryptocurrency and generates profit from the token price fluctuation. It has rarely been applied in any industry on a large scale. To be applied by the world's largest insurance payer in services to 1.4 billion Chinese people, it is anticipated to change the healthcare industry fundamentally. It will surely be a global breakthrough signaling the real world value and use of blockchain technology for the social good."
She further revealed that THEKEY had launched a $20 million scientific research fund for developing applications for the blockchain in social insurance use cases. The fund aims to solve the technical and regulatory problems that stand in the way of promoting the commercial application of blockchain technology. The fund she said, will be used to support relevant academic and industrial institutions/personnel, and expression of interest forms will be available on THEKEY's official website from July 15, 2018.
She concluded the statement with a notification of an upcoming "Ask me anything" Reddit session holding at *PM GMT+8 on July 4, 2018, here.