There Is no Crypto Market, only the Bitcoin Market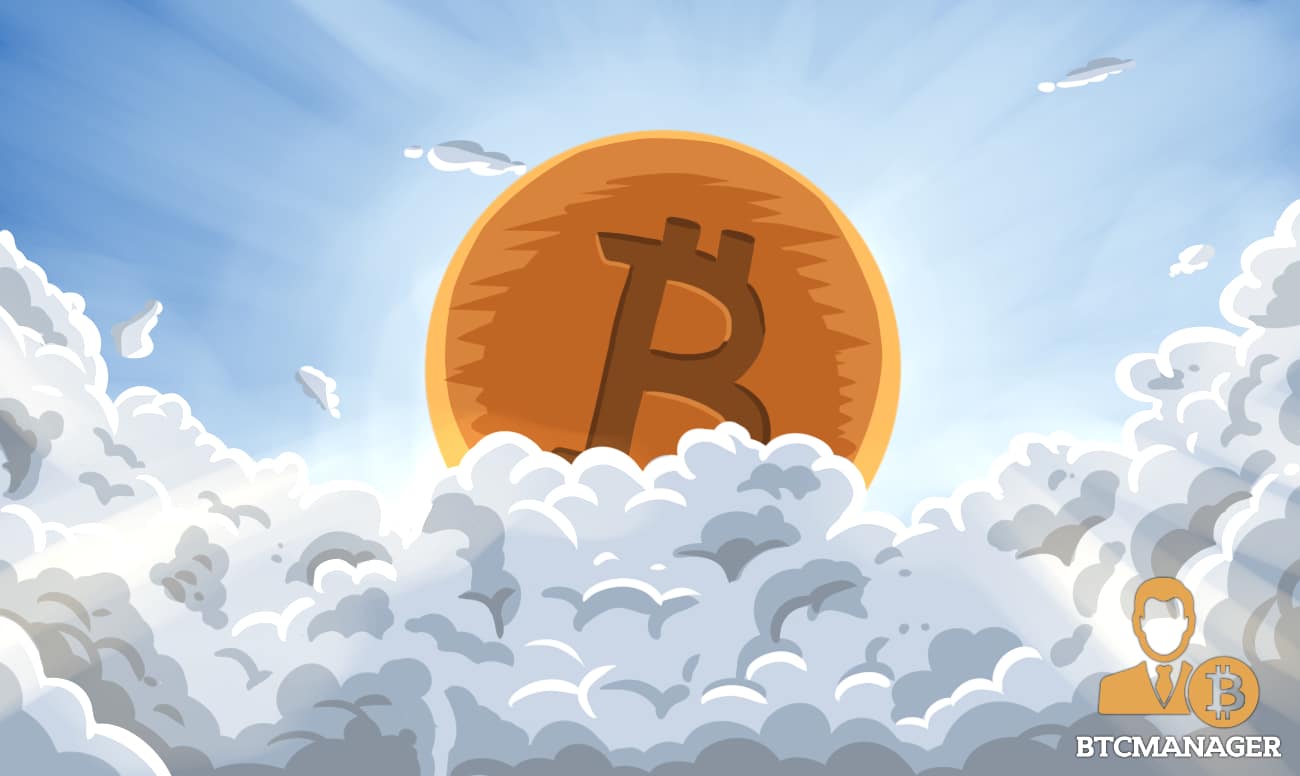 The broader cryptocurrency market is converging to Bitcoin. Even though the pioneer cryptocurrency isn't practical to purchase a cup of coffee, the increasing evolution of BTC is turning it into the default digital-portfolio diversifier. 
Bitcoin continues to exhibit unique price independence relative to other asset classes that has earned it the status of a safe-haven asset and thus attracted institutional investors. 
Bitcoin Bull Season: What's Going on?

The dominance of BTC, which currently stands at roughly 64.68 percent, has been steadily increasing since January 2018 and, over the past three months, has increased by more than 25 percent, passing from 51 percent to 65 percent. 
Compared with the level of dominance in January 2018, at 32.4 percent, it has more than doubled.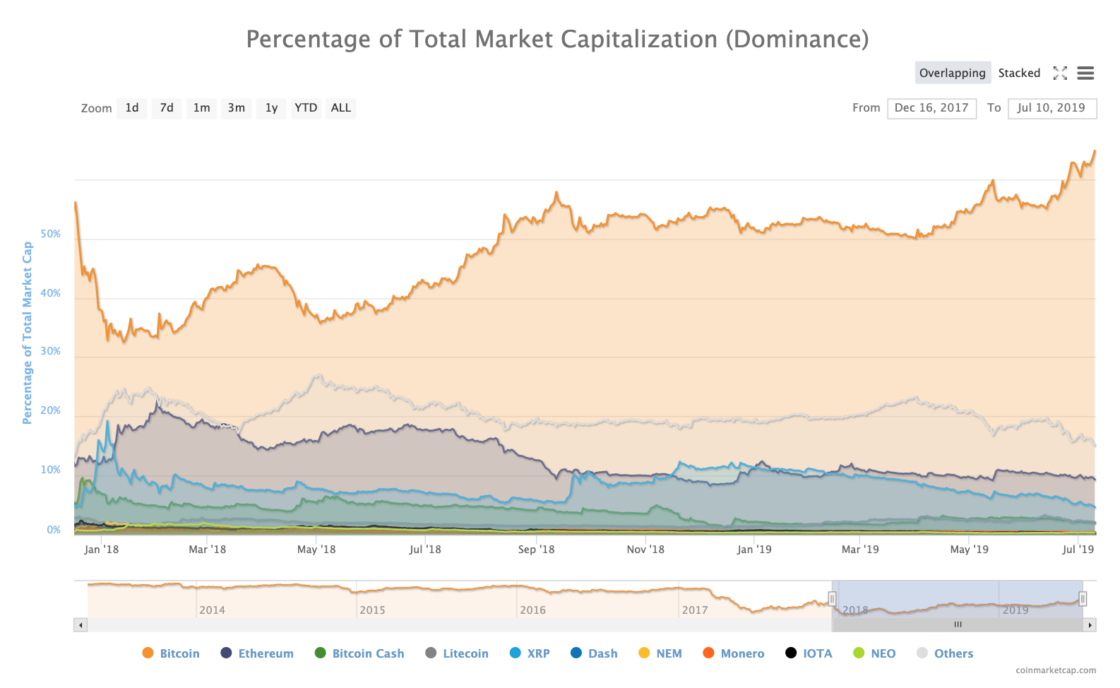 (Source: CoinMarketCap)
At these levels, the total market capitalization of all cryptocurrencies is $356.6 billion dollars, of which $232 billion dollars are accounted to Bitcoin and 31 billion dollars for Ethereum, thus representing a market dominance of only ten percent.
Stablecoins may have contributed to this market recovery, being preferred to the more volatile altcoin market. During the last year, the stablecoin ecosystem has enjoyed rapid growth with the creation of different alternatives that are challenging the market leader Tether (USDT).
The most recent and most discussed stablecoin is Libra, the project launched by the social media giant, Facebook. These less volatile versions of cryptocurrencies are actually highlighting the limits of many crypto assets masquerading as currencies. Tether, Libra, and all the other stablecoins can strengthen the market by bringing more liquidity to and enhancing the value of Bitcoin in its mission to actualize the digital version of gold.
Furthermore, the hash rate, another very important parameter for Bitcoin security, in recent days has shown positive improvements. According to blockchain.com, BTC hash rate has reached a new all-time high on July 7, 2019. The hash rate is an important metric because the higher it is, the more difficult it will be to solve the mathematical solution to include a block in the blockchain and gain the reward. An increase in the hash rate would also make the network safer as the number of resources needed to perform a 51 percent attack would also increase.
Another element that may have influenced Bitcoin growth is one of its intrinsic features that could never be replicated by any of its clones: Digital scarcity. The broad crypto market has an excessive supply that Bitcoin doesn't. 
Although Bitcoin doesn't appear to meet the features outlined in its 2008 whitepaper, namely to be a peer-to-peer electronic cash system, it is rapidly gaining the reputation as digital gold and safe-haven asset due to its lack of correlation with classical financial instruments. This notoriety highlights the cryptocurrency sector in particular for institutional investors that mainly focus on Bitcoin. 
Last but not least, the macroeconomic landscape could enhance Bitcoin's potential as a hedge against global economic crises. 
The outlook on global economic growth does not bode well. Trade tensions, tighter monetary policies, a weakening of the European Union, and the synchronized slowdown in global growth could be the prerequisites to a sort of economic downturn in the near term. In April, the IMF said the world economy will expand just 3.3 percent this year, down from the 3.5 percent it had forecast in January, which was also a downgrade.
According to the IMF report:
"Higher trade policy uncertainty and concerns of escalation and retaliation would reduce business investment, disrupt supply chains, and slow productivity growth. The resulting depressed outlook for corporate profitability could dent financial market sentiment and further dampen growth."
Institutions Are Eager to See a Mature Bitcoin
Considering this perspective, Bitcoin represents a highly-attractive value proposition for investors as it is an asset with a near-zero correlation with the stock market. Instead, within the cryptocurrency universe, BTC and altcoins seem to be strongly correlated, but even that has weakened considerably in the last 18 months.
To have a broader picture on how this market situation impacted crypto operators such as exchanges, BTCManager asked a few questions to Marco Sabena, head of the OTC desk at The Rock Trading, a major Italian crypto exchange. Regarding BTC's recent moves, Sabena said:
"In the current bull market, we noticed the growing dominance of bitcoin (over 65 percent at the moment). The market is experiencing a new phase, is more mature and the number of Institutional investors considering it as an alternative investment is slowly but constantly growing."
The exchange operator also witnessed a massive spike in the daily traded volume of BTC as sidelined institutional demand pours in. This, along with the price increase, leaves lots of "potential room for growth in the long term" according to Sabena. 
Curbing this enthusiasm is also critical, as one should always do their own research before investing in any asset, even crypto.