Thetan Arena: The Future of the Gaming and NFTs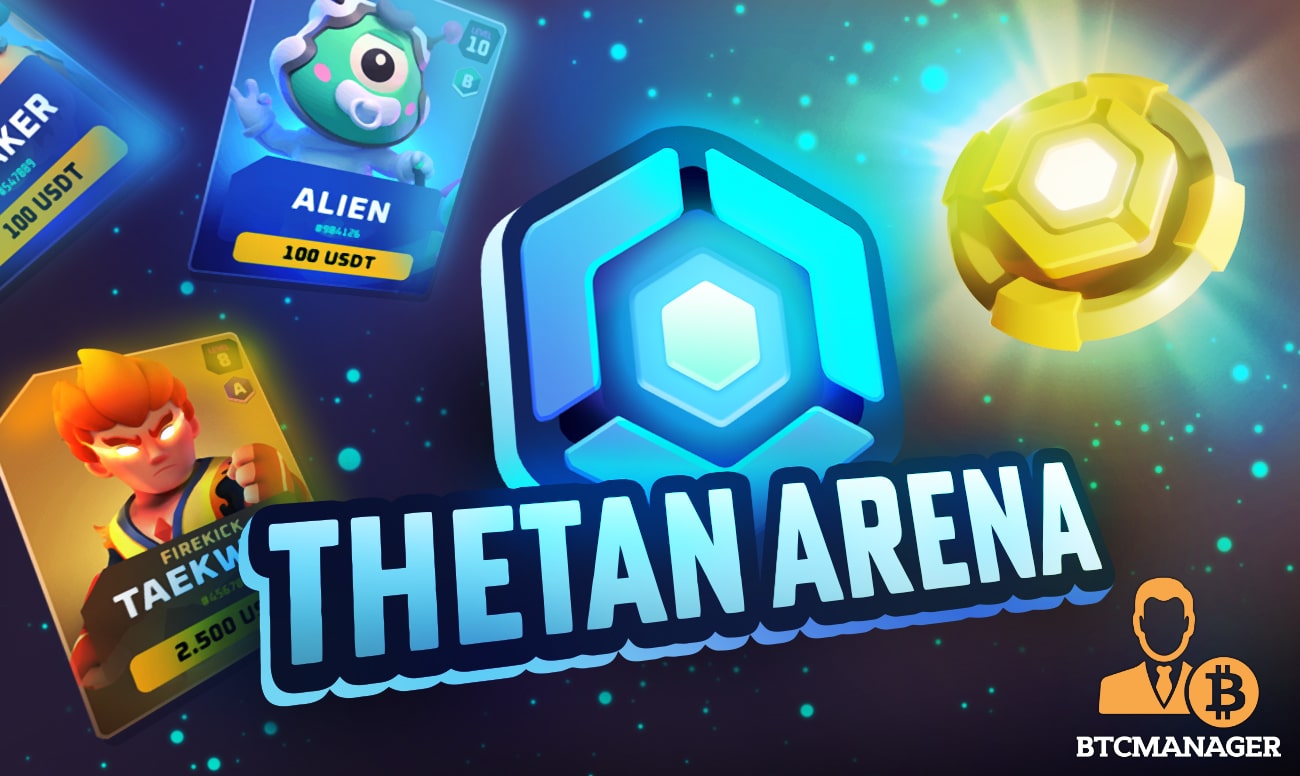 KardiaChain, a first-of-its-kind blockchain infrastructure that helps connect one blockchain network to the other, has had a successful run in the decentralized gaming space. KardiaChain's My DeFi Pet game has more than 150,000 players. 
The latest KardiaChain release, Thetan Arena, is scheduled to IDO on Sep 16th, 2021. This Multiplayer Online Battle Arena (MOBA) game is set to be the perfect entry for gamers looking to have a taste of an entirely new genre of games. The project has successfully raised funds from well-known partners such as Animoca Brands, DFG, Kardia Ventures, Spark Digital, Coin98 Ventures, Kyros Ventures, Mask Network, Everest Ventures, Bitscale, and Dora Hack Ventures.
Thetan Arena is a collaboration between KardiaChain and Wolffun Game (a Vietnamese-based game development studio founded in 2014). Wolffun Game is also known for creating a well-known MOBA game called 'Heroes Strike' that managed to amass millions of downloads on Google Play and AppStore. The two firms aim to bring MOBA to the world of Play2Earn blockchain games, exploring unique gameplay design featuring an NFT(non-fungible token) enabled in-game economy.
Recently, the popularity of NFTs has overshadowed that of cryptocurrencies, given the endless possible use cases that NFTs on the blockchain can afford. From digital artwork to real estate, to voting and ticketing and now the gaming industry, NFTs are taking over almost every other industry.
Given that the MOBA gaming genre is emerging as an e-Sport giant, Thetan Arena is taking advantage of this increasingly popular mainstream gaming phenomenon and adding blockchain and NFT technology to the mix. 
What is Thetan Arena?
For novice gamers, MOBA games are a bit complicated. Not only does a player need to learn new skills, but they also feature a complex gameplay design that can be intimidating to most newcomers. What's more, most existing MOBA games are highly centralized, and even expert players who spend hours collecting points and upgrading their virtual character hardly have control of their continued success on the platforms. 
Thetan Arena is on a campaign trail to change that using gameplay designed with a top-down view where characters in the game, as well as the virtual environment of the game, come in a simplistic and modern design.
The game still seeks to retain a nostalgic and retro outlook that will enhance the player's vision and space for action, therefore, going beyond a player's skills to regard teamwork and cooperation skills as well. 
This way, Theran Arena hopes to establish a social networking experience as much as a competitive and entertaining edge. To participate, players in Thetan Arena get to purchase Premium Heroes that can be exchanged for fiat currencies or simply upgraded into Thetan Heroes. 
These Thetan Heroes can be staked in a vault (similar to staking cryptocurrencies) to receive shared revenue generated by the ecosystem's fees. Also, apart from battling with other players in a show of skill in the game, players can equally trade their Thetan Heroes in an NFT marketplace.
NFTs enabling Play to Earn in Gaming
Wolffun is already a celebrated game developing company with accolades, such as Vietnam's #1 multiplayer video game developer. With Theran Arena, Wolffun is set to be a pioneer of a real-time multiplayer play-to-earn game model.
KardiaChain on the other hand brings a wealth of infrastructure to the partnership as it boasts of a non-invasive cross-chain technology that is capable of enabling both public and private blockchain networks to communicate. KardiaChain is designed to achieve this unprecedented level of interoperability without requiring any fundamental changes to the participating blockchains.