TIDEFI Successfully Unveils Mainnet, DEX App, and TDFY Sunrise Pool Token Distribution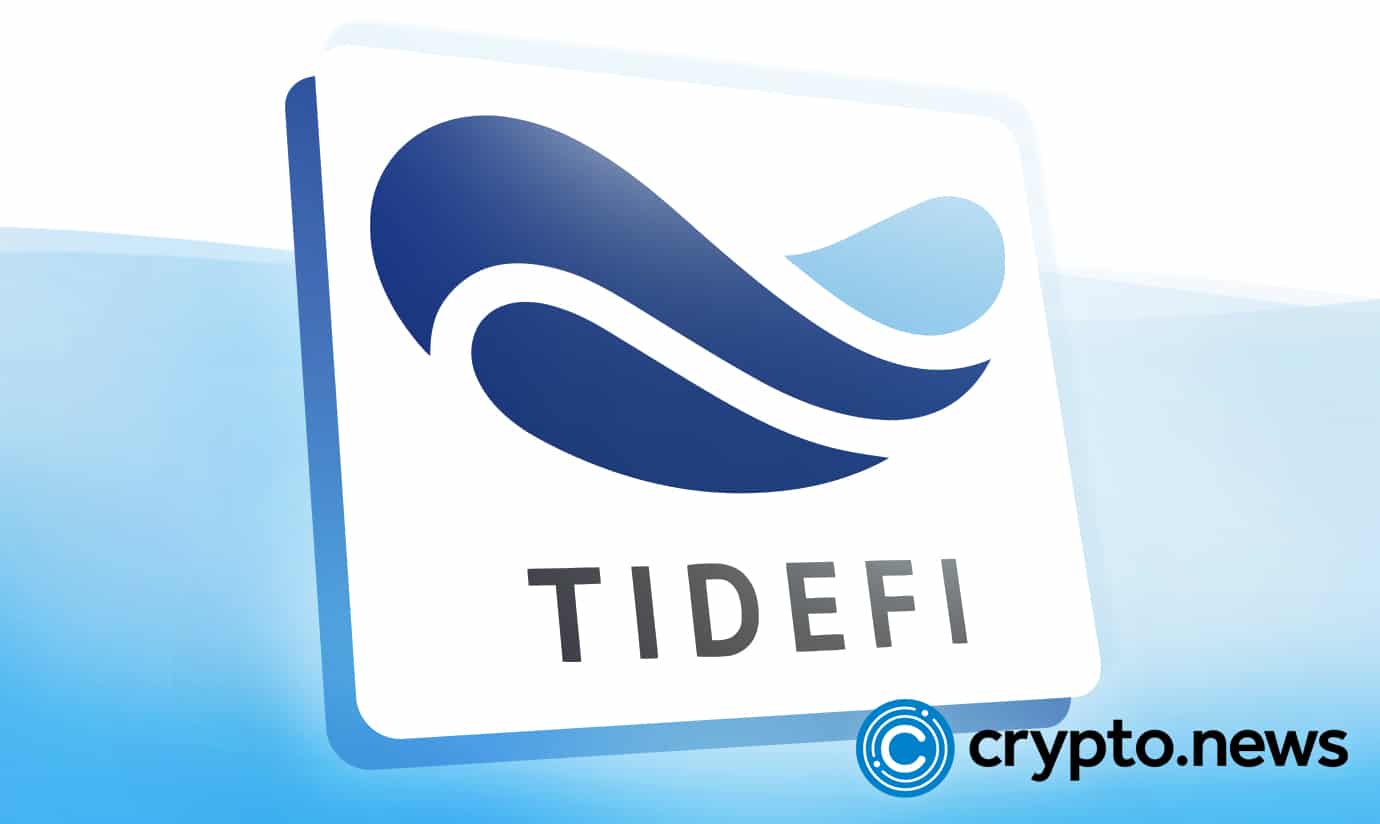 TIDEFI, an innovative decentralized exchange (DEX) for all kinds of digital assets built on the Substrate-powered Tidechain network, has announced the launch of its mainnet, DEX app, and its unique TDFY Sunrise pool token distribution.
TIDEFI Mainnet and DEX
Tidefi, a novel decentralized exchange that combines the speed and performance of centralized exchange with primitives of decentralized finance (DeFi), to offer the masses a unique financial solution, has rolled out its mainnet and decentralized exchange app. 
Tidefi says its new solutions will focus on offering users financial services and empowerment. Tidefi users will be able to post limit orders and more, on the decentralized exchange platform.
TIDEFI features a standalone app that transcends the traditional approach of a browser-based system. The team says the Web app is designed to work across all major desktop distributions, while the Android and iOS versions will be released before the end of 2022.
The TIDEFI app is powered by the Tauri open-source front-end framework, which was developed by TIDEFI core developers. The platform also uses Stronghold for secure secrets management. The Stronghold solution prevents digital secrets or private keys from getting exposed to malicious actors or applications.
Daniel Elsawey, TIDEFI Co-founder, and CEO said:
"Looking at the industry over the last couple of years, specifically in the exchange space, we wanted to build a secure DEX that leveraged the price discovery and speed of a CEX, whilst giving the user complete control of their funds. Combining this with chain agnostic interoperability, we are excited to offer a transparent ecosystem for our community to participate in."
320 Million TDFY Tokens to be Distributed
The TIDEFI team plans to distribute 320 million TDFY tokens – 32 percent of the total TDFY minted at Genesis – to community members through the TDFY Sunrise Pool. The community treasury holds 40 percent of all tokens minted at launch.
Notably, the team has made it clear that the launch of the TIDEFI mainnet is a crucial milestone, as these new solutions have been created without VC funding or massive pre-sales and are designed to distribute more value to the community.
TIDEFI investor Andrew Goodwin SANE said:
"Tidechain will allow corporations to re-imagine rewards programs and by using TIDEFI as their pricing venue, allow interoperability of membership benefits for the users."
TIDEFI says it raised GBP 2.5 million in funding during its Seed Round and has a 20-member team dedicated to its project and ecosystem.
Unlike many other DeFi platforms currently in existence, TIDEFI has proven that a robust and reliable decentralized finance solution can make it to the market without treading the paths of initial coin offerings (ICOs), VC funding, or creating an unsustainable business model. 
TIDEFI says its success so far is a strong testament to the fact that the initial valuation of blockchain projects should not be based on promises and speculation but on actual value through real utility.
The TDFY token functions as the governance token of the TIDEFI ecosystem and creates avenues for holders to participate in both network validation and boosting the revenue and growth of the TIDEFI exchange.