TipsyVerse will "own" Competitors on Launching its Metaverse, No Presale of TipsyCoin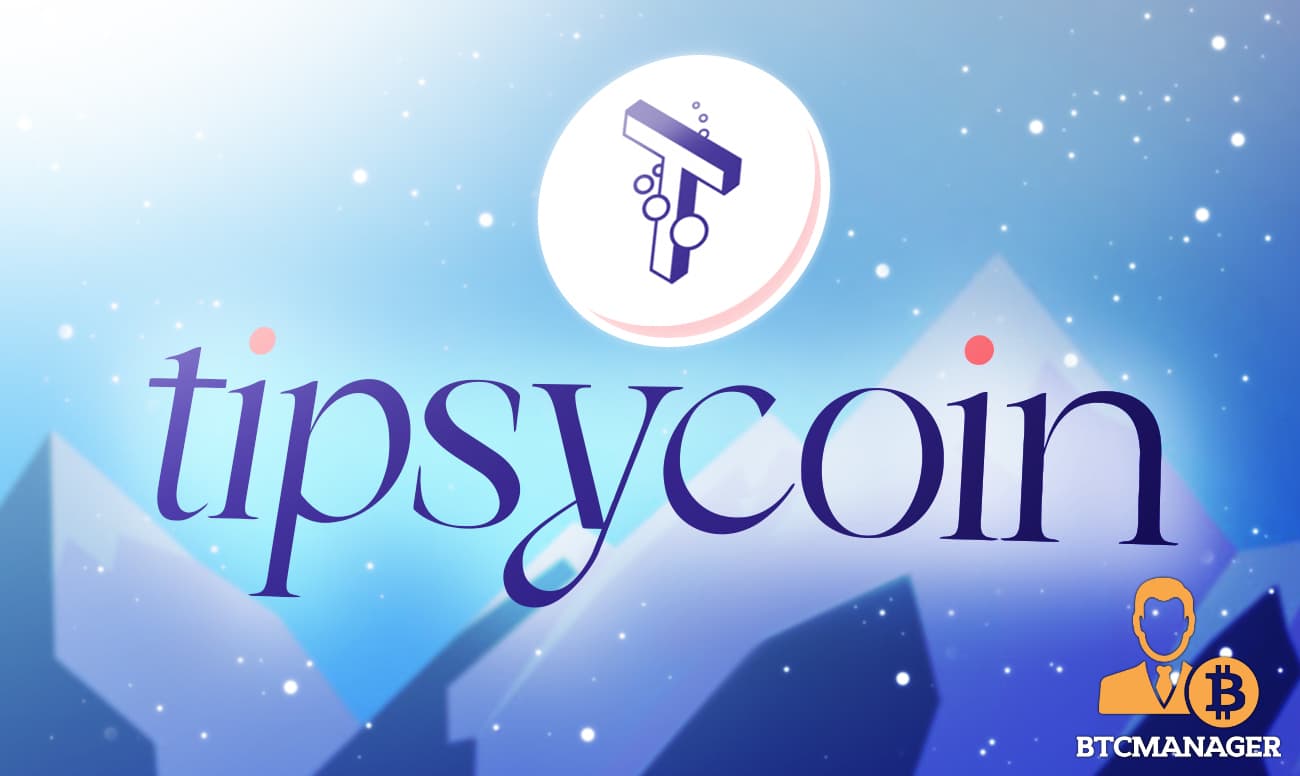 Facebook rebranding to Meta and dedicating resources to develop the metaverse was indeed a game-changer. As a giant social media platform with over 3 billion users, this is excellent news for the under-explored yet super potential metaverse revolutionists. 
According to an Emergen Research study, the global metaverse is projected to reach over $828 billion in 2028, expanding at a CAGR of 43 percent from 2020, when the market was worth slightly over $48.5 billion.
Still, we must remember this: Facebook is a centralized platform whose solution would only serve its ecosystem. At the end of the day, the goal would be to enrich the public corporation. However, the good news here is that Facebook isn't the only technology firm pouring resources.
Introducing TipsyCoin
TipsyCoin is a top crypto contender with an exciting plan to release a metaverse that's interactive, coupling all the benefits of the blockchain while still out-performing existing competitors by a mile. The project's developers have a multi-prong approach to inject life into the metaverse while simultaneously releasing a community-facing game.
A big part of the project is TipsyCoin which is the game's currency, and the accompanying tokenomics set to support prices in the long term – and TipsyVerse. 
TipsyVerse will "Own" Decentraland
While there is an animated, meme-like feel on-site at first glance, a user may miss the immense utility of TipsyCoin that wholly supersedes other meme-coins like Dogecoin. 
The level of detail on graphics and animation on their website alone hints at how high-tech, dedicated and installable the TipsyVerse game will be. The game is in its initial conceptualization and development stages, while TipsyCoin will be launching in Q1 of 2022. 
TipsyVerse will be branded the Vegas of the metaverse, a digital space with nearly infinite possibilities for players and much more details and fun than competing metaverses like Decentraland. TipsyVerse is set apart by its unique storyline, attention to detail, and cool designs built by a team of gifted 3D animators who are now releasing mind-blowing scenes.
In TipsyVerse, players can gamble in their favorite online casinos. At the same time, celebrities and superstars will directly host events in TipsyVerse—this is huge especially considering how fast the entertainment world is shifting to adapt to the disruption of the healthcare crisis forcing events online. Central to the game will be TipsyCoin that will prime its ecosystem. 
The TipsyCoin development team explicitly wants to change the unimpressive graphics in metaverses like Decentraland. They expected that a project commanding over $10 billion in market cap would have superior graphics, not some which compare to 10 years ago. To breathe life to the outdated graphics in Decentraland, they will enable a smooth optimization between the TipsyVerse game and top VR hardware (Oculus Quest 2 and HTC Vive headsets). The style of the play is focused on The Legend of Zelda: Breath of the Wild. Once they complete formalizing partnerships with celebrities and other top brands, users should expect nothing short of a thrilling experience in their well-sculptured metaverse. Concurrently, the team is already researching and developing prototypes on bodysuits for a more realistic feel in a community full of love and laughter. 
Focus on Security
The development team, building the project's smart contracts from scratch, comprises coding geniuses including an experienced professor from one of the world's leading universities. 
Another layer of confidence is the involvement of CertiK. The blockchain security firm will audit TipsyCoin's smart contracts. It is massive because CertiK did audit codes of mega-projects like Binance and Crypto.com. Besides, TipsyCoin is also leveraging multisig wallets, emphasizing just how the team is prioritizing security. A comprehensive KYC on TipsyCoin has also been done by KYCastle.
TipsyCoin and TipsyVerse: No Presales, a 1000X ROI?
TipsyCoin and TipsyVerse have no pre-sales and have turned down investments from leading crypto venture funds. The project wants to ensure a fair launch so that everyone from all walks of life will be able to join the journey from the very beginning. TipsyCoin has also made a difference to the lives of children in Africa and have adopted penguins in Paradise Wildlife Park.
TipsyCoin's liquidity pool will be locked for five years, while the team's coins will be vested for one year. During this time, they won't sell—and they don't plan on liquidating anywhere because they are firm believers of the project, believing that they will clip a big chunk of the projected $828 billion metaverse market. Besides their value proposition and what they bring to the table, a buy-back mechanism is designed to support TipsyCoin's price over the long haul. Even if users have no interest in gaming, joining the TipsyVerse would allow even the most socially awkward individuals to make friends without having to reveal their true identity. Couple that with another possible group of users who will simply leave their TipsyCoin ($tipsy) in their wallet and watch their balance grow automatically because of the project's passive rewards.
For what it is, TipsyVerse will be stiff competition for Decentraland. Moreover, TipsyCoin is relatively cheaper and whose market cap would quickly expand to $100 million on launch, this is the coin to look out for and can return an ROI of 1000X for early adopters.