TOADS, AAVE, LIDO: DeFi tokens to watch in H2 2023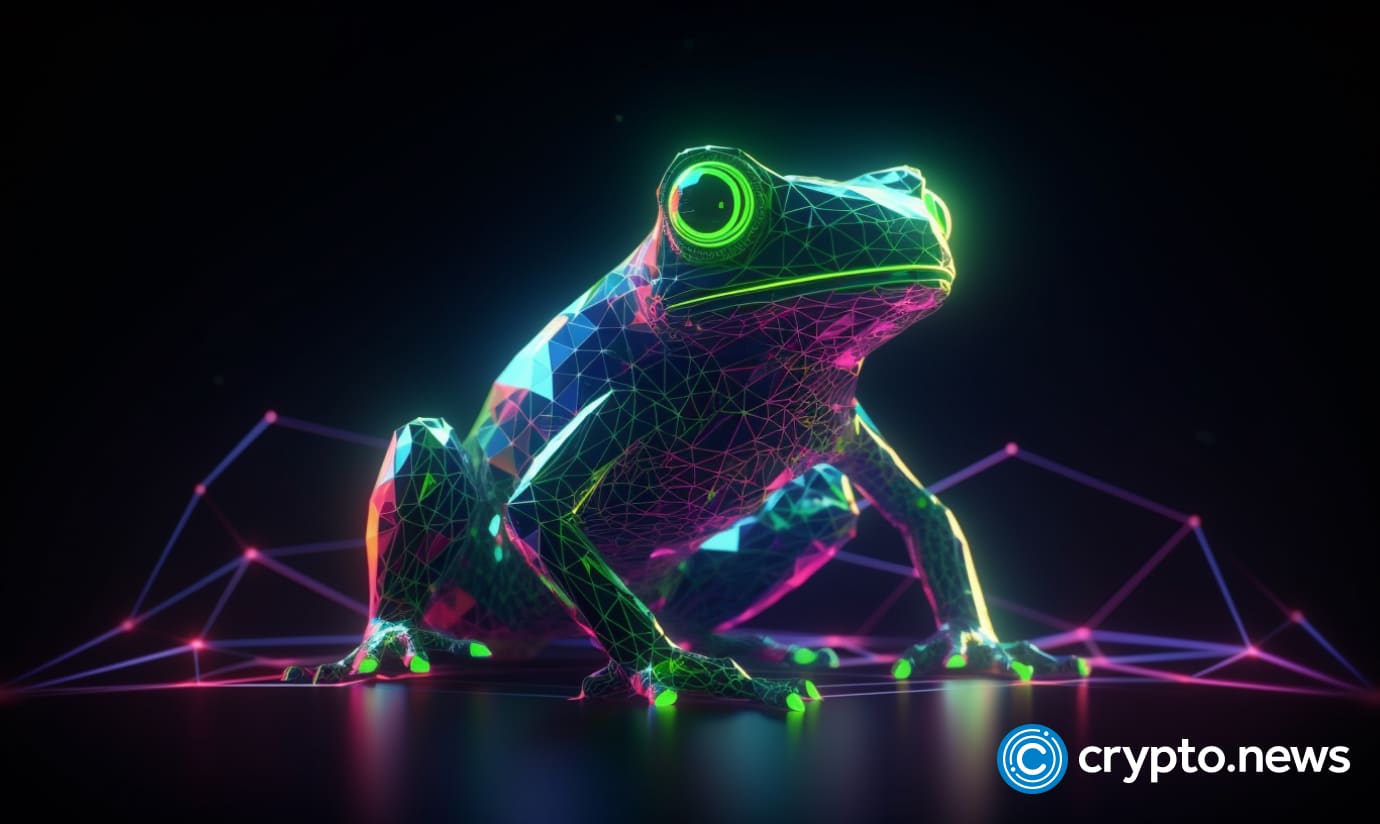 The state of decentralized finance (DeFi) in 2023 is a mixed bag. On the one hand, the sector has seen significant growth in recent months, with total value locked (TVL) reaching an all-time high of over $200 billion in February 2021. This growth was driven by several factors, including the launch of new DeFi protocols, increased adoption by institutional investors, and the growing popularity of DeFi-based yield farming.
On the other hand, DeFi has also been plagued by many high-profile hacks and exploits. For example, the Ronin Network was hacked for over $600 million, while the Wormhole protocol lost over $320 million. These hacks have raised concerns about the security of DeFi protocols and have led to some investors pulling their money out of the sector.
Despite these challenges, DeFi remains a rapidly growing and innovative sector, with new tokens regularly emerging to challenge the status quo. One such example is DigiToads (TOADS), a meme coin project with utility. Joining the ranks of other notable DeFi tokens, such as AAVE and LIDO, DigiToads has the potential to redefine the DeFi ecosystem, providing users with an interactive experience while helping save the Amazon rainforest.
Launched with a presale that has already raised over $4.8 million, DigiToads has seen the sale of over 307.3 million tokens, representing an astonishing 90% of its initial offering. At its current price of $0.042, the community-driven, amphibian-themed cryptocurrency offers a unique blend of social interactivity and financial investment, setting it apart from traditional cryptos.
The DigiToads ecosystem comprises many interactive elements, including a community-driven mascot selection, meme contests, and even an NFT-based trading game, making it an entertaining investment opportunity. Toad token holders can stake their non-fungible tokens (NFTs) and earn rewards from a pool automatically topped up with every transaction.
Notably, DigiToads stands out with its innovative "Toad-Kenomics." A total of 585M TOADS tokens with a distribution strategy have been released. The tokenomics includes a built-in 7% transaction tax, with proceeds divided between token burn, NFT staking pool, and treasury. These measures promote token scarcity and encourage holding, which should drive the price of TOADS tokens upwards.
Moreover, the project has pledged 2.5% of all profits to charities for Amazonian reforestation, thus reinforcing its commitment to environmental sustainability. This blend of financial potential and environmental consciousness is why investors in DeFi are exploring the DigiToads project.
AAVE
AAVE, an open-source and non-custodial protocol, is one of the major players in the DeFi lending space. It allows for creation of liquidity markets where users can earn interest on deposits and borrow assets. AAVE's ability to offer flash loans, which require no collateral and can be used for arbitrage opportunities, has been a driving force behind its success. The protocol's transparent, decentralized nature and features make it a visible player in DeFi.
LIDO
LIDO is a liquid staking solution for ETH 2.0, addressing the issue of illiquid staked ETH. Lido allows users to stake their ETH. In return, they receive stETH tokens, which can be used within the DeFi ecosystem. This enables users to earn staking rewards while still being free to use their assets. The combination of staking rewards and liquidity makes LIDO a strong contender in the DeFi landscape.
Wrapping Up
As DeFi evolves, DigiToads, AAVE, and LIDO are tokens investors are exploring in 2023. Each of them offers unique strengths: DigiToads' use of gamification, community focus, and environmental pledge set it apart; AAVE, with its lending and borrowing features and flash loans, has proven its worth in the DeFi landscape; LIDO's solution to the liquidity problem in staking ETH solidifies its place in the market.
With these coins, the DeFi realm is poised for substantial growth and innovation in the coming years, possibly creating opportunities for those invested in the space.
For more information on DigiToads, visit the website, join the presale, or join the community for regular updates.
Disclosure: This content is provided by a third party. crypto.news does not endorse any product mentioned on this page. Users must do their own research before taking any actions related to the company.