TOADS, ETH prices set for rally, outpaces Bitcoin with burning strategy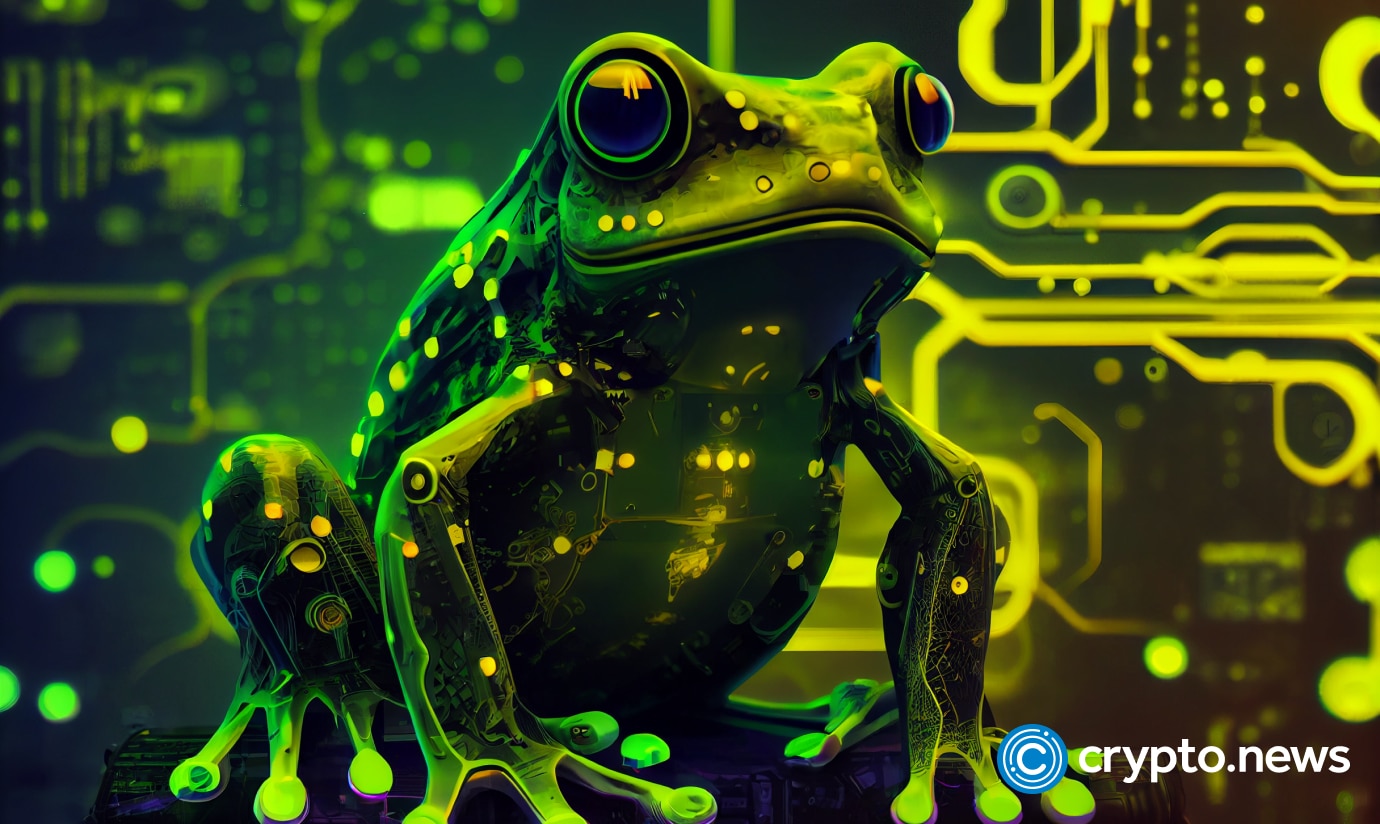 The crypto market consists of various tokens, including those with finite, deflationary, and infinite supplies. Deflationary tokens are often deemed valuable due to the consistent reduction of supply.
The token burning strategy has made DigiToads and Ethereum more popular, an effect that has supported prices. Considering their approach, their respective circulating supplies are decreasing at a faster rate than Bitcoin.
In this article, we will delve into the burning strategy adopted by DigiToads and Ethereum. 
DigiToads: the deflationary P2E and NFT token
Although DigiToads is a relatively new entrant in the crypto market, it blends different niches, attracting investor interest. This is evident in the over $6.4 million raised in the ongoing presale
DigiToads is popular due to its fundamentals spanning a play-to-earn (P2E) game and non-fungible tokens (NFT). The project is also gaining traction because of its TOADS deflationary token, growth, community, and what investors say is long-term viability.
Its ecosystem will host a P2E game where players can connect and battle DigiToads for rewards. In addition, as an NFT ecosystem, members can hold rare and unique NFTs from its collection of 3,500 NFTs.
TOADS, the utility token at the heart of the ecosystem, will be a play-to-earn and stake-to-earn token. Players can earn rewards by playing the exciting game and staking NFTs on the platform.
DigiToads has implemented a burning strategy that may interest early adopters who wish to increase their return on investment.
The strategy involves a deflationary token and a burning mechanism to create scarcity and potentially impact prices. Specifically, 2% of token sales and purchases will be removed from circulation, incentivizing members to hold onto their coins.
The presale is in its final stage, with each token priced at $0.05. Analysts predict TOADS prices will continue rising even after the project launches on Aug. 21.
Bitcoin is scarce without a built-in burning mechanism
Bitcoin is the pioneering cryptocurrency.
It has a circulating supply of 19,437,325 BTC, with a maximum supply of 21 million BTC.
This means that the circulating supply of Bitcoin may increase. However, the total supply will be capped at 21 million coins. 
BTC mining is commonplace as enthusiasts compete to receive BTC before supply dwindles.
Bitcoin differs from other deflationary tokens because it lacks a built-in burning mechanism.
Ethereum integrates a PoS consensus mechanism
Ethereum is the second-most popular platform after Bitcoin.
After upgrading to proof-of-stake (PoS), a new consensus mechanism that replaced proof-of-work (PoF), Ethereum implemented a burning strategy.
With proof-of-stake, holders can lock up their tokens as validators, contributing to the network's security and validation. The recent Shapella upgrade allowed the unstaking of Ethereum, which unexpectedly pumped prices.
As Ethereum gets staked, the circulating supply decreases, providing a deflationary effect. This increases the scarcity of circulating coins, possibly supporting prices.
Final thoughts
DigiToads and Ethereum stand out from other cryptocurrencies, including Bitcoin, for their burning strategy, which constantly decreases circulating supply. 
DigiToads offers a gamified NFT ecosystem and TOADS is deflationary, a reason why it is attracting investors and supporters across the broader crypto sphere.
Disclosure: This content is provided by a third party. crypto.news does not endorse any product mentioned on this page. Users must do their own research before taking any actions related to the company.