Top 5 iGaming tokens in 2023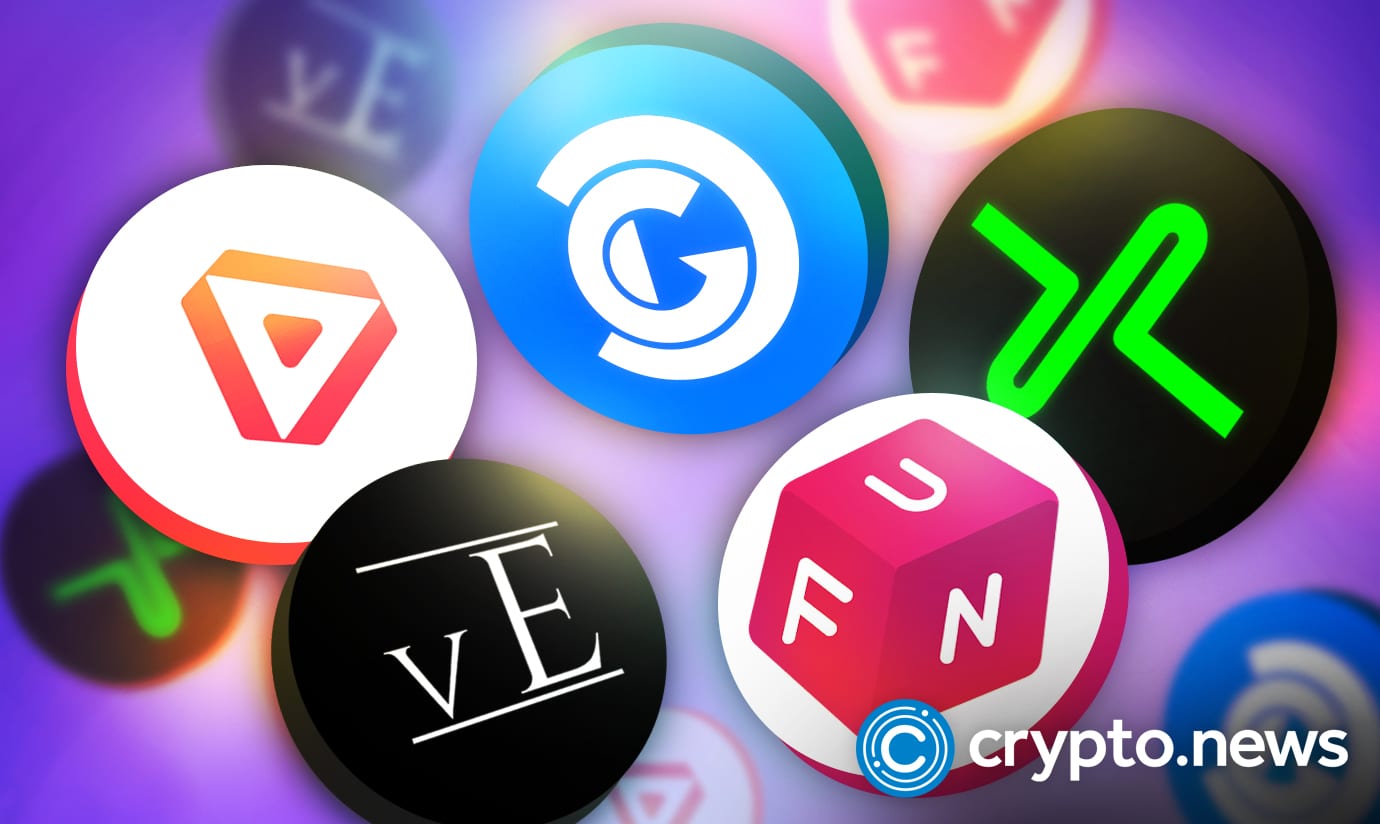 Over the last few years, iGaming has become a hobby for countless people. The industry has rapidly grown, fueled by the widespread adoption of crypto as a means of payment. This article lists the top five largest iGaming altcoins per market cap and trading volume as of January 2023.
#1 FUNToken – The gold standard
FUNToken (FUN) is an igaming platform with over 350,000 unique holders whose token, FUN, is listed on exchanges like Binance and Uniswap. FUN is used in online casino gaming as a means of payment. It has a total market cap of $78m and a daily trading volume of approximately $2.5m.
FUNToken was launched in 2017 to change iGaming via decentralization. However, rising Ethereum gas fees soon made on-chain transactions expensive when using FUN. Harnessing the coin's potential, FreeBitco.in began using FUNToken for their Pcoin's Membership program to get around costly on-chain transactions. Since then, FUNToken has launched its own online casino where holders can access hundreds of unique games using their FUNTokens. After launching, many other bitcoin online casino brands started using FUNToken to deposit and withdraw funds. This shifted the "cryptocurrency exclusivity" from bitcoin roulette and other "bitcoin-only supported table" games to a faster alternative for players. FUNToken also plans to support fantasy trading games for stocks and finances in the near future.
#2 Decentral Games – Play Anytime, Anywhere
Decentral Games (DG) are the makers behind the ICE Poker game. ICE Poker is a F2P metaverse poker game where players can enter tournaments, complete daily challenges, and compete against other players to earn rewards in the game's main currency, ICE. ICE poker is playable on any browser of any device at any time.
ICE Poker is owned and operated by Decentral Games DAO. This group of dedicated community members strives to onboard millions of users to the Metaverse. ICE is used to play games on the site and can be converted to the Decentral Game's governance token, DG. Community members who hold DG can decide the future of ICE Poker by submitting and voting on game features, setting adjustments, and participating in other decisions.
DG has a total market cap of over $14m and a 24-hour trading volume of under $600,000.
#3 ExeedMe – Make Your Skills Pay Bills
Exeedme (XED) is a P2E gaming platform that empowers gamers of any skill level to monetize time spent as they play their favorite games.
ExeedMe is a blockchain-based gamer economy. The platform's creators have built a decentralized ecosystem to support a new economy. Most of the platform's earnings go directly to gamers of any skill level who are committed to their passion. All earnings are fairly distributed, and the platform gives gamers complete control over their earnings.
Gamers can play their favorite games, challenge opponents, bet on their victory, and earn rewards. Ultimately, this enables all players to make money off their skills.
XED was built to ensure that most rewards go directly to those who use it the most. The token rewards gamers, game developers, and tournament organizers for their contributions to the platform. XED is used for game mining, staking for access, and site governance.
XED has a market cap of under $6m and a 24-hour trading volume of about $150,000.
#4 Dotmoovs – Get in Shape and Make Bank
Dotmoovs (MOOV) rewards athletes for practicing and competing in a process known as sports mining. Users can compete with others around the world to earn MOOV tokens by practicing and challenging each other in several sports. Dotmoovs provides an AI-powered video referee and sophisticated fraud detection algorithms to monitor practice sessions and competitions. By ensuring fairness in the outcome, Dotmmovs strives to give confidence to participants by preventing cheating. What's even better, all of this can be done by anyone with a smWhat'sne.
Dotmoovs has a market cap of nearly $4.5m and a 24-hour trading volume of about $660,000.
#5 vEmpire – A Card Game That Isn't Poker
vEmpire (VEMP) is a decentralized community-oriented metaverse accelerator and staking platform that lets investors earn interest on their Metaverse cryptocurrency holdings. vEmpire functions in the NFT and GameFi industry. It releases its P2E games and incubates smaller projects.
VEMP can be swapped on several exchanges, including BingX, Bitget, and Bitrue. It is truly unique because VEMP is the first service to allow Metaverse token staking in return for dual yield interest. They pay interest in both VEMP and the original token staked.
VEMP has a total market cap of over $4m and a 24-hour trading volume of over $2m.
Disclosure: This content is provided by a third party. crypto.news does not endorse any product mentioned on this page. Users must do their own research before taking any actions related to the company.