Top 5 long-term crypto projects to consider ahead of the bull market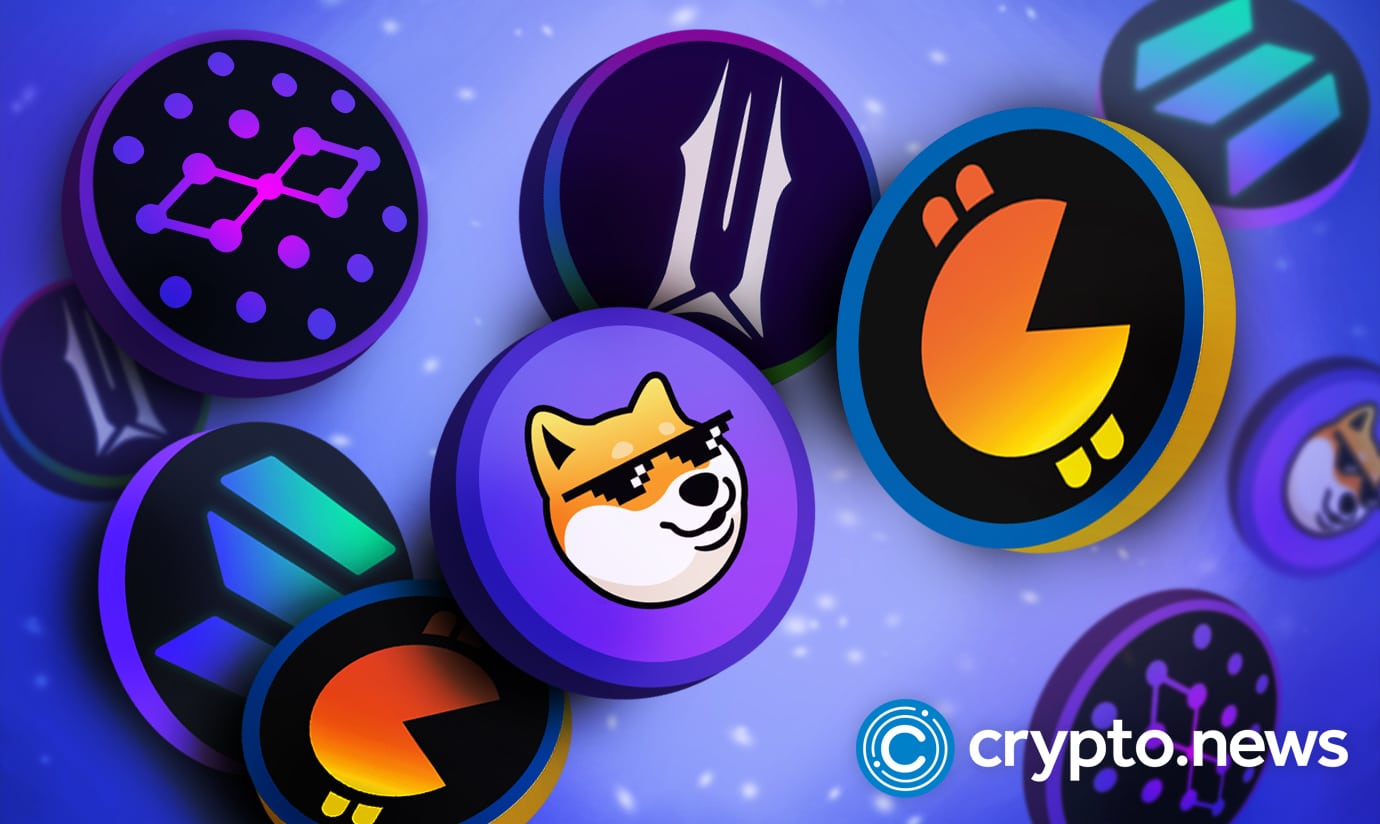 Long-term crypto projects can sometimes rely on market cycles to bring them out of obscurity. Bull markets cycle into bear markets, but bear markets hold high-potential investment opportunities for long-term crypto investors. With that in mind, here are five long-term crypto projects that may boom in the next crypto bull cycle:
Metacade (MCADE)
Synapse (SYN)
DogeChain (DC)
Illuvium (ILV)
Solana (SOL)
1. Metacade to revolutionize GameFi
Metacade is a community-driven blockchain arcade that could be a long-term crypto investment. It offers a broad selection of different play-to-earn (P2E) games that can deliver crypto rewards to gamers. The platform aims to create a central hub for the gaming community, offering both casual and competitive gameplay to all MCADE holders.
The project has additional features that make it stand out in GameFi. Users can access brand-new methods for earning a crypto-income directly on the Metacade platform, known as Create2Earn, Compete2Earn, and Work2Earn.
Create2Earn will reward users with MCADE tokens for providing valuable contributions to other community members. Contributions include posting game reviews, interacting with other members, and sharing the latest information on maximizing the playing experience on both Metacade and P2E.
Compete2Earn will involve paid-entry tournaments, where users can compete against each other to win prizes in MCADE. These tournaments will be ranked events where gamers can hone their skills in various arcade games to claim victory.
Work2Earn helps Metacade users to begin careers in Web3. A jobs board, which will go live on the Metacade platform in 2024, will connect users with job opportunities at various Web3 projects. Moreover, Metacade community members could test brand-new blockchain games, earning more MCADE for providing feedback to the development teams.
Why buy MCADE?
Metacade recently announced the start of the MCADE presale event. Since then, over $1 million of the token has been acquired. Presales are opportunities to get involved in crypto projects at the earliest stage. Projects with solid fundamentals, such as Metacade, often make insane gains from this point onwards.
Another reason Metacade can be a long-term crypto is that MCADE is launching during the bear market. The token will likely rally in the next bull market, rising several folds.
>>> You can participate in the MCADE presale here <<<
2. Synapse (SYN)
Synapse is a cross-chain messaging protocol that enables secure interoperability between independent blockchain networks. Over time, it is widely expected that blockchains will become fully interoperable. However, there are security risks associated with the bridging process, as blockchains are not typically designed to interact with one another.
Synapse solves this problem by creating a secure method of sharing arbitrary data between blockchains. The network aims to make sharing information fully secure, which qualifies it as a major long-term crypto project. This information could include smart contract instructions, which help decentralized applications (dApps) to launch on multiple blockchains without the need to be programmed independently each time.
The Synapse Bridge is built using Synapse protocol. It can securely bridge digital assets across almost 20 blockchains, including ethereum, avalanche, polygon, and Dogechain. Synapse supports Ethereum Virtual Machine (EVM), which means that dApps from many other blockchains can easily be deployed on the network with little to no changes on the backend.
Why buy SYN?
The future of blockchain is interoperability. All independent blockchains will be connected to create a single ecosystem of networks and dApps, with an improved user experience due to faster and cheaper transactions. Synapse can be a long-term crypto because it can help to usher in an interoperable future with its secure cross-chain solution.
The SYN token was launched at the end of 2021, which means it has yet to fully experience a crypto bull market. The price could skyrocket over the coming years, making Synapse one of the best long-term cryptos for massive returns.
3. DogeChain (DC)
DogeChain (DC) is a Layer 2 solution for the dogecoin (DOGE) blockchain. DOGE is one of the biggest cryptocurrencies by market capitalization (mcap) and a world-famous meme coin. DOGE has lacked utility since it was first created. However, DC changes this by bringing dApps to DOGE.
DogeChain uses a proof-of-stake (PoS) consensus mechanism that is compatible with EVM. PoS enables transactions to be sent across the network at high speed and low cost. At the same time, EVM compatibility allows developers to launch any blockchain application on DogeChain, including games, DeFi services, and NFTs.
Since DOGE is one of the biggest cryptocurrencies in Web3, it has many dedicated holders within its community. Bringing real utility to this community could prove extremely popular, as DogeChain enables the Dogecoin ecosystem to rival other major blockchains in terms of functionality.
Why buy DC?
DogeChain solves the biggest drawback for Dogecoin, which is already one of the biggest cryptocurrencies with a $9b mcap. The DC token is also relatively new, launching in September 2022, which gives it high potential as a long-term crypto project.
Over time, DC has the potential to attract a significant percentage of the DOGE mcap as DOGE holders move into the ecosystem to use a broader range of services.
4. Illuvium (ILV)
Illuvium is the second GameFi project to make the list of long-term crypto projects. It is an open-world metaverse that uses Unreal Engine graphics to deliver an immersive gaming experience. Players can buy, sell, and collect digital assets in NFTs, which can be used to battle other players in PvP matches.
Since the game uses blockchain technology, Illuvium has integrated crypto rewards. P2E mechanics help improve the immersion level and provide a strong incentive for players to progress through the game. Illuvium has been described as the first AAA game built on the blockchain. It has attracted a large following since its development began in 2020.
Illuvium uses the Immutable X Layer 2 network anchored on Ethereum. Immutable X provides a method of scaling applications with a special focus on NFT functionality, with the standout characteristic of the network being feeless NFT transactions. This allows Illuvium players to instantly mint in-game NFTs with zero gas fees.
Players can also take advantage of various DeFi services in the Illuvium ecosystem, including staking to earn a passive yield on ILV tokens, and swapping digital assets using the IlluviDEX.
Why buy ILV?
ILV has unique tokenomics, where only 10,000,000 tokens are available. This is less than half of Bitcoin's maximum supply, one of the most scarce cryptocurrencies. Since ILV is more scarce than BTC, it has the potential to reach a high price level per ILV token, which makes it a strong long-term crypto.
During the 2021 bull market, each ILV token was worth $1148. Since then, the token has fallen below $40. The ILV token could reclaim its previous all-time high over the next few years.
5. Solana (SOL)
Solana is a next-generation PoS blockchain that can deliver high transaction throughput and low network fees. The blockchain is home to a large ecosystem of dApps. It can help support the global adoption of cryptocurrency because it is a highly scalable blockchain solution.
Solana's PoS protocol is combined with a novel proof-of-history consensus mechanism. It enables the blockchain to reach consensus quickly, which results in fast block finality for processing transactions.
After an explosive bull run during 2021, Solana fell in the 2022 bear market. The plunge is mainly due to the project's close relationship with FTX and Alameda, which famously went bankrupt in November 2022. Since then, the SOL token has fallen in value by over 70%.
Despite this, solana remains one of the biggest Web3 ecosystems and is separate from FTX and Alameda. The network supports a range of popular NFT collections, and there are many dApps that blockchain users can enjoy. The blockchain continues to operate and is expected to expand over the coming years.
Why buy SOL?
SOL is priced at just $11.70, down from an all-time high of $260. The Solana team is developing a mobile phone suited to supporting Web3 dApps, which can help boost the number of users within the Solana ecosystem over time.
SOL may recover from its recent dip and reclaim its previous all-time high. With that in mind, SOL can be one of those long-term crypto projects to consider.
Why Metacade stands out
The beta phase of the MCADE presale sold out rapidly within three weeks. 140,000,000 MCADE were sold, raising $1.12m.
The price of MCADE will gradually rise from $0.008 to $0.02 over the presale, with each investment round (9 in total) expected to sell out.
It means that investors have a limited time available to get involved before the price rises. Hence, time is of the essence for any crypto investor who wants to add MCADE to their portfolio at the current value.
You can participate in the MCADE presale here.
Disclosure: This content is provided by a third party. crypto.news does not endorse any product mentioned on this page. Users must do their own research before taking any actions related to the company.