Top 5 Ways to Earn Up to 50% Per Month on Cryptocurrency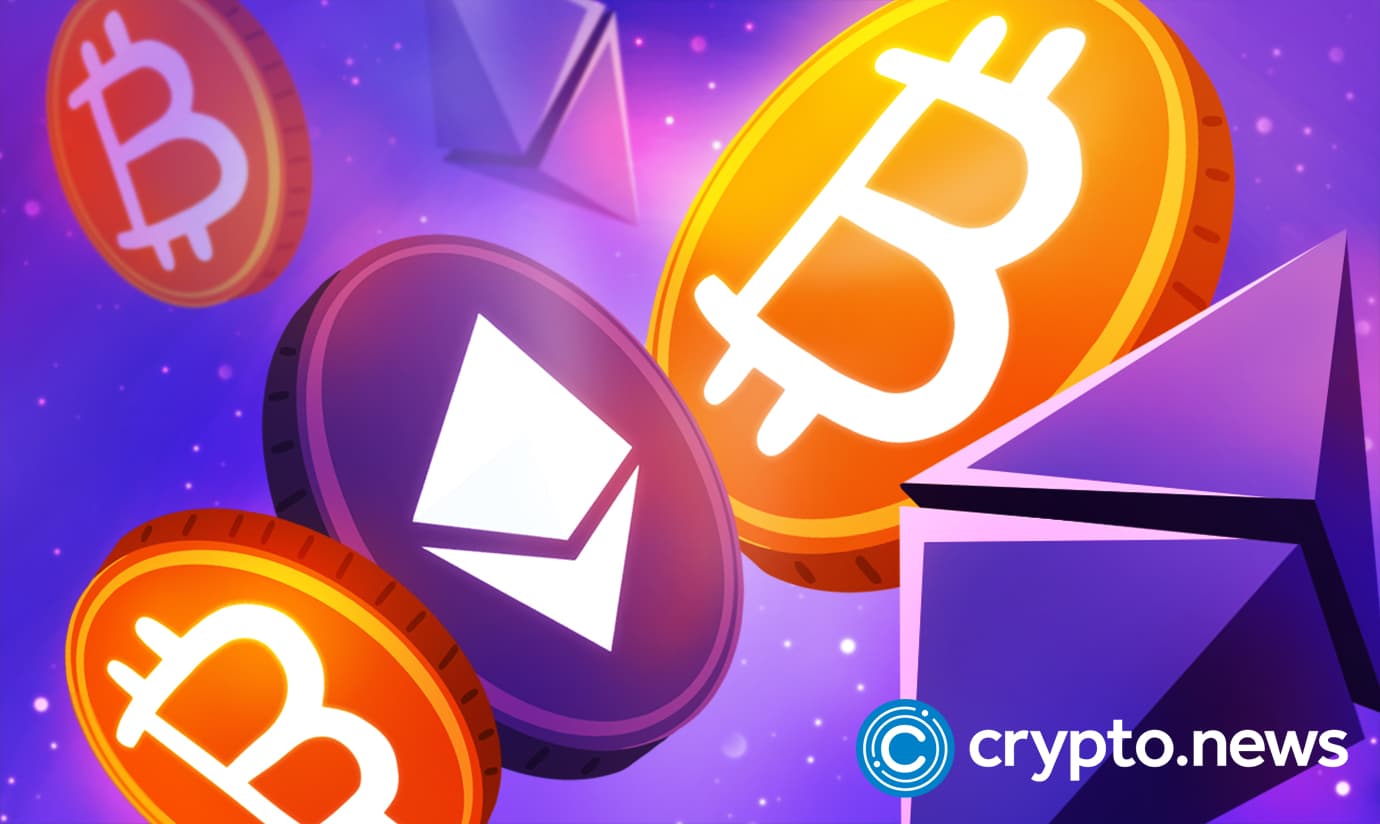 Cryptocurrencies have been known for a long time, but new ways of making money appear every year. In this review, we've gathered the best ways to help you earn up to 50% per month on cryptocurrencies. At the end of the article, we will choose the best of them.
Cross Staking – Next-Generation Staking
Staking is a good way to earn passive income. All you have to do is pick a coin and lock in some of your money. You do not need a powerful computer or additional equipment.
Cross Staking (Cross-Chain Staking) is a new generation staking process that allows you to stake Proof-of-Work coins. The staking process is performed by deploying an additional blockchain on top of the main blockchain. By doing so, you can earn up to 50% per month.
In addition to high returns, Cross-chain Staking has other advantages. This is a high degree of protection of funds, increased speed of staking (2.5-3.5 times faster than standard Proof-of-Stake blockchains), and an option to stake such popular coins as Bitcoin, Ethereum, Solana, Cardano, Litecoin and others.
Technically, they take your stablecoins and exchange them for other coins, which are staked. That way you get your income and protection from volatility.
Cross Staking technology is already integrated by two staking providers: Prime Stake and Oreol Stake.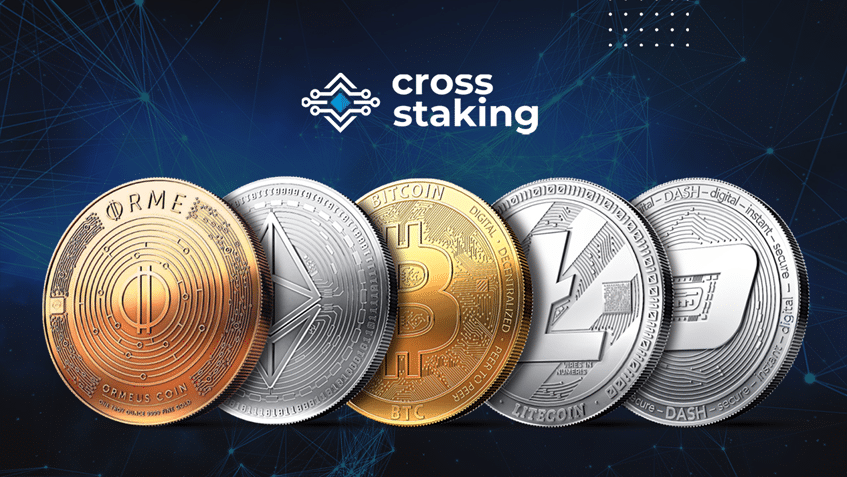 Cryptocurrency Trading
Trading is always risky. It refers to high income and high risk. Professional traders earn hundreds of percent a year. To earn up to 50% per month, you have to choose daily trading or scalping. You will be able to make a small profit every day and at the end of the month, it will be 10-20%. Quite possibly 50% a month.
If you don't have much capital of your own, you can trade with leverage. The broker will lend you money and you will share a part of the profit.
Trading cryptocurrencies is profitable because they are very volatile – their price is constantly changing. Therefore, it is possible to earn 50% per month, but it is difficult to do it all the time.
Investing in Bitcoin, Ethereum and Other Popular Coins
Bitcoin has already helped many cryptocurrency enthusiasts become millionaires. But it is unlikely that it will increase in value by tens or hundreds of times in the near future.
Most likely, the train has already left, and now investing in bitcoin is a good alternative to stocks, real estate and other classic assets.
Still, some experts believe that bitcoin could become a major new financial system. If this happens, the value of one coin will be more than one million dollars, which means that investors will earn hundreds and thousands of percent.
Investing in ICOs
You can earn 50% a month or even a day by participating in an ICO. At the initial stage of the project, the team sells crypto-assets at a low cost. The final profit can be 10x, 100x or more.
For example, Elon Buys Twitter crypto appeared a couple of days ago. It rose in value by 6000% in just a few days.
But who made money on it? Probably the creators and people close to them. Usually, we learn about such opportunities when the price goes down.
So investing in new cryptocurrencies is very risky and not always profitable. The fact is that you can wait more than a year for a profit and never see positive results. The project you invested your money into may turn out to be a failure, so it is possible that after the ICO it will depreciate to zero or just lose significantly in value. There are a lot of examples, here is one of them: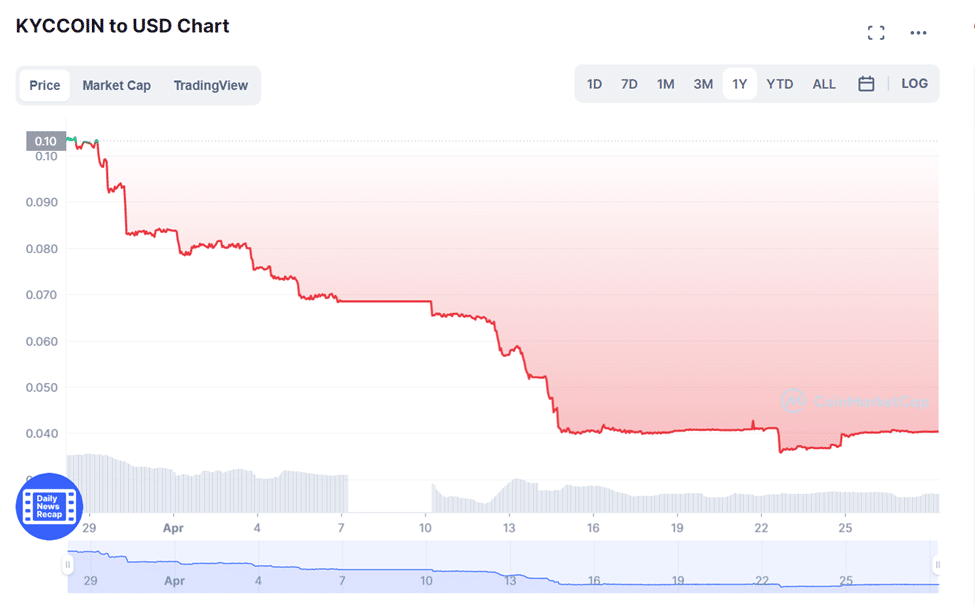 In addition, ICOs are not regulated by authorities. Therefore, the next ICO may turn out to be a scam.
Arbitrage
Arbitrage is buying a coin at one exchange and reselling it at another. The profit is due to the difference in rates, which occurs because the price is slowly updated on little-known exchanges.
The more your capital, the more income. Experienced arbitrageurs earn 50-100% per month. They find different combinations and buy special software.
Arbitrage is the active way of earning. You always have to be at your computer!
In addition, besides you, others are engaged in arbitrage. Therefore, it often happens that exchanges do not have enough funds to fulfill your request. And after the pump, the coin price will fall and you won't receive the transfer.
Conclusion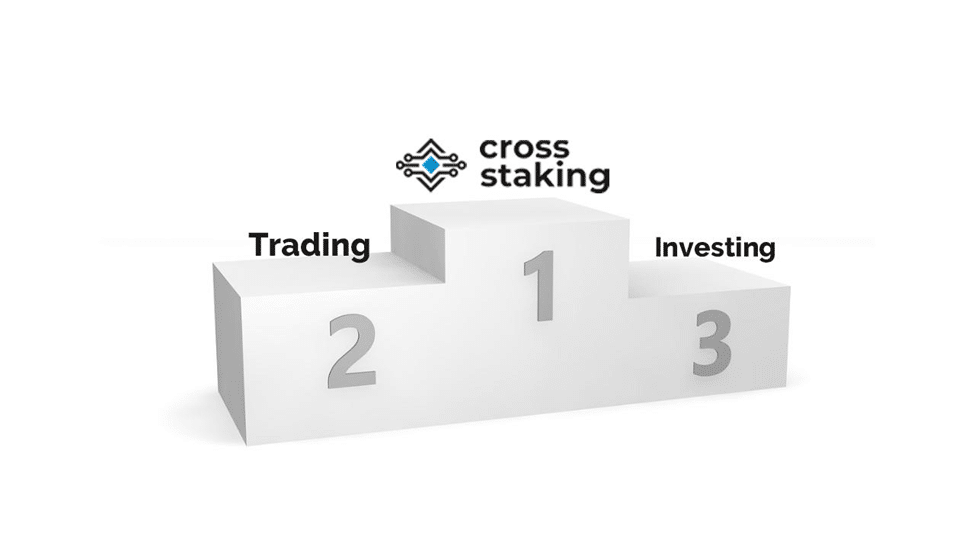 Earning up to 50% per month on cryptocurrencies is real! From our point of view, the places were distributed as follows. We evaluated them in terms of minimizing risks and saving time.
First place – Cross-Chain Staking. This is a true passive income.
Second place – trading cryptocurrencies. You are constantly learning something new and becoming a pro at trading.
The third place – investments in BTC, ETH – low risks, but a long waiting period.
The fourth place – investments in ICOs – you can earn hundreds and thousands of percent, but not always.
Fifth place – arbitrage – requires significant initial capital and special software.
Disclaimer: This is sponsored content and was not written by crypto.news staff or editorial.