Top Meme Coins To Look Out For In 2022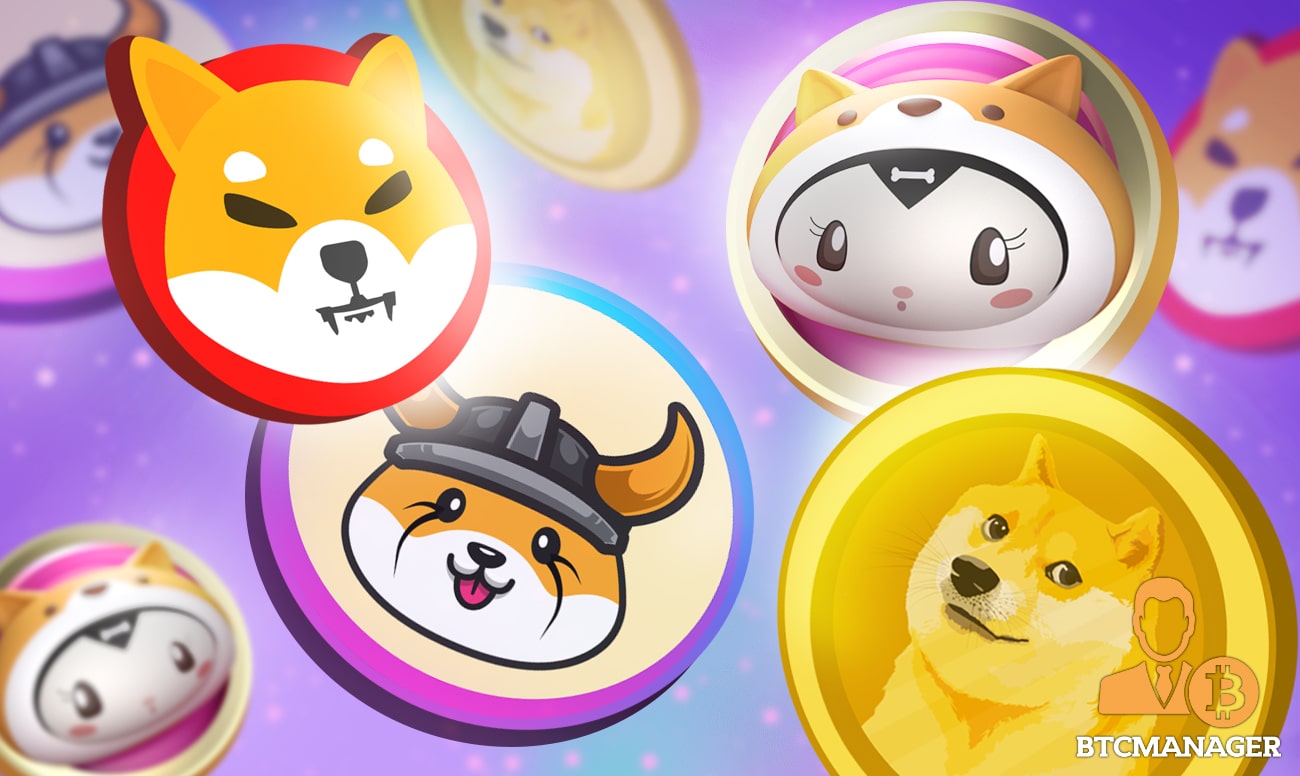 The meme token economy has increased by 14% in the last 2 weeks alone. Meme tokens have been famous for the exponential gains they have displayed in the past.  While these tokens are often labeled gambling coins, here's a look at some meme coins with strong use cases that are here to stay.
Doge Coin
Perhaps the most well-known cryptocurrency commonly referred to as a meme coin is Dogecoin, a cryptocurrency based on the famous Shiba dog meme. Dogecoin is a decentralized, peer-to-peer digital currency that aims to enable users to easily send money online. The dog is their mascot and was popularized as an online meme and represents the coin.
The token shot up in popularity when Elon Musk declared himself the Doge Father, in which investors saw $100 turn into over $27,700. Elon recently claimed to give $DOGE a strong use case by accepting it as a method of payment for several products within Tesla. 
Shiba Inu (SHIB) 
$SHIB is an Ethereum-based altcoin that features the Shiba Inu—a Japanese breed of hunting dog—as its mascot. Shiba Inu is widely considered to be an alternative to Dogecoin; in fact, proponents of Shiba Inu tout it as "the Dogecoin killer."
Shiba recently reached a new milestone by gaining 70,000 token holders. What makes Shiba unique is the fact that it invites dog-inspired artists from all over the world to foster the "artistic Shiba movement" as they bring their community into the NFT market. 
Shiba Inu has gained traction with their growing use cases through their decentralized exchange, NFT movement, and other strong utilities, thus proving to be a meme coin to look out for.
With dog-themed coins like Dogecoin having enjoyed their day in the sun, as could be expected, feline-themed cryptos are emerging to ride the meme wave and the team at Kitty Inu ($KITTY) is laying the groundwork to position $KITTY as Top Cat. 
$KITTY is a Gaming and NFT DeFi Protocol powering Play-to-Earn and Metaverse ecosystems and was fair launched on October 24, 2021 with a total circulation of 1 Trillion Tokens. Kitty Kart will be the first game to be built on the protocol and Team Kitty maintains it will be "fun, but serious racing" incorporating a broad representation of popular NFTs in the game as characters such as a Bored Ape and a Pudgy Penguin. 
There are also plans to bring Kitty Inu to life as a virtual being in the metaverse.  Recently, Kitty Inu partnered with The Culture Dao ($CULTUR), founded by Emmy award winner Edward Saatchi (founder of Fable Studios and co-founder of Oculus VR story studio) and Anna Nevison, M.S. (a computational scientist and blockchain developer) to assist in the development of Artificially Intelligent Kitty whereby she would tap into an array of data from sources such as news & world events, cities, communities, social media, facial analysis, and Google trends to teach her to feel.  AI Kitty would empathise on multiple scales, gathering data from the communities that adopt her and once perfected in the metaverse, she will find a place in IRL public spaces. 
An important component of Kitty Inu culture is to be a good partner to the community.  Since launch just two months ago $KITTY has donated almost fifty-thousand USD to charities, most recently a ten-thousand dollar donation to Hope of the Valley to combat homelessness and another ten-thousand dollar contribution to the American Red Cross to aid those affected by the recent tornado devastation. 
Only around since October 2021, $KITTY is already proving she'll land on her feet in the crypto space. Having recently completed a Certik Audit and retaining international law firm Squire Patton Boggs as outside counsel, it's apparent the team behind Kitty Inu are planning for the long term.  And we look forward to what the future brings because the Kitty Kart trailer looks seriously, FUN!
Floki-Inu
The creation of $FLOKI originated on the 25th of June 2021 after a Tweet by Elon Musk. "My Shiba Inu will be named Floki". By September the price soared more than 250,000%.
Floki-Inu are heavily invested in making the world a better place and their core vision is to build a school in every continent first and in every underdeveloped nation of the world.  They have partnered with Pencils of Promise to achieve this goal and have begun to start building a school in Ghana. They are also partnered with the Million Gardens Movement to help millions of people garden, eat healthily, and eat sustainably.

Floki-Inu are developing A Play-To-Earn (P2E) NFT gaming metaverse called Valhalla. Their objective is to have an impact on those affected by the unemployment rates around the world and want to solve this through P2E gaming
Investing in the Right Meme Coin
With Elon Musk giving a use case to $DOGE, and Shiba Inu coming up as a contender with , the meme coin community is thriving and growing exponentially. While meme coins can make for a lucrative investment, they often involve high risk, however, this risk is often mitigated by performing in-depth research of the project, including the whitepaper, team, analyzing the tokenomics, use cases and a long-term vision for the project can help mitigate the risk when investing in any project in the crypto space.