TopL, Naoris and Unstoppable Close Succesful Funding Rounds, Feds Announce Rate Hikes, Crypto Market Bullish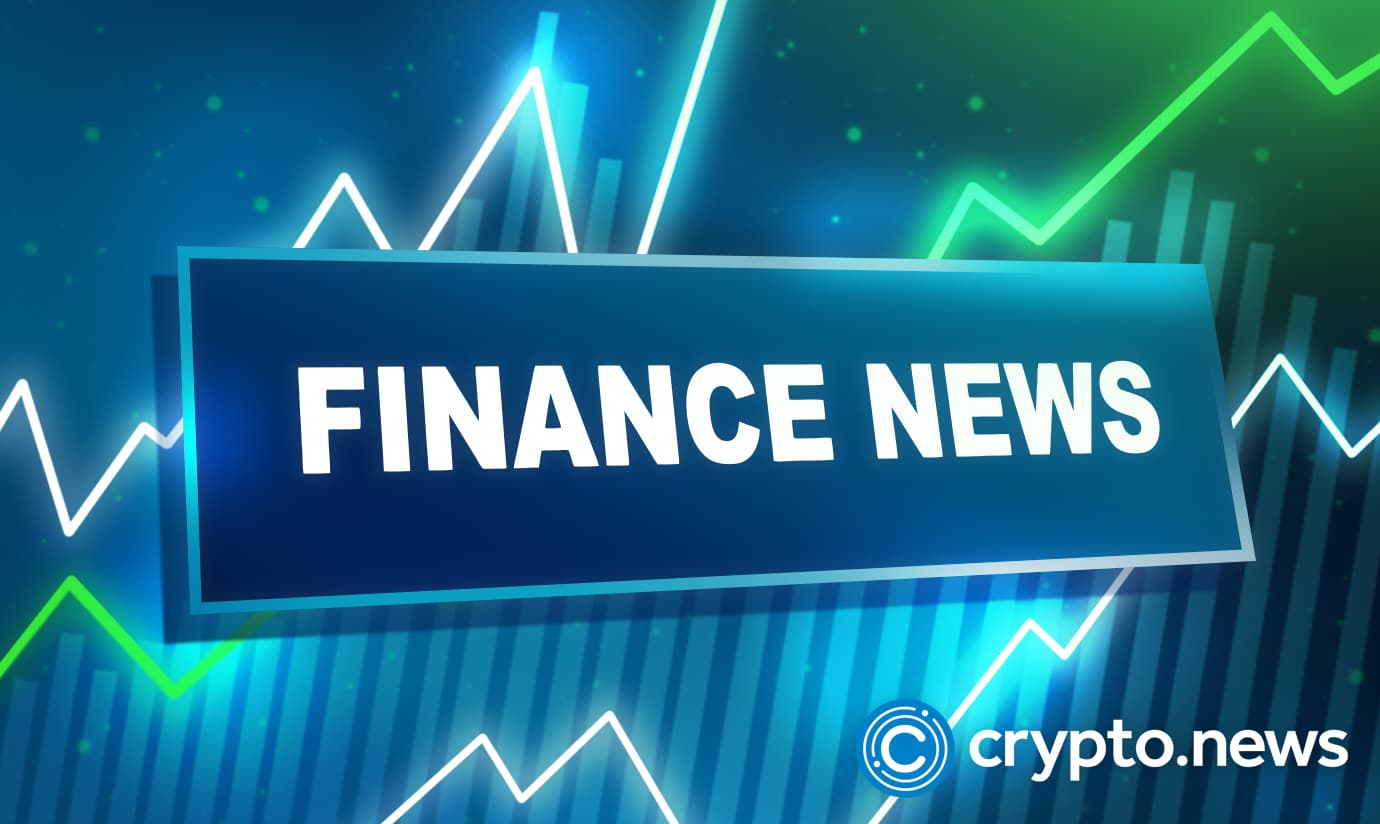 Fundraising continued today with TopL, Naoris, and Unstoppable Web protocols completing successful rounds. The Fed announced rate hikes by 75 basis points as the crypto markets take a bullish turn. Ethereum succeeds at launching a shadow fork.
TopL Protocol Raises $15 Million in Funding Round
The TopL protocol announced a successful funding round that raised $15 million. According to reports, this funding round was co-led by Republic Asia, Mercury, and Cryptology Asset Group.
Chris Georgen, the TopL founder, said,
"There are new markets, markets without trust, and markets that have hugely diverse actors… So if I'm dealing with coffee supply chains, I have individual small farmers and companies as large as Cargill. Or, in the carbon credit space, there are big and small projects, companies, and individuals trying to offset, and they're very diverse, and nobody knows what to do with each other. There are new untrustworthy markets, and that's where we think the blockchain is suited to come into. Blockchain technology should be applied to new markets."
According to reports, these new funds will go towards three tasks; decentralizing blockchain, launching blockchain-powered products, and hiring new talents.
Naoris Protocol Raises $11.5 Million in Funding Round
Naoris Protocol, a cybersecurity platform, completed a funding round that raised $11.5 million. According to reports, there were various participants in this funding round, including Tim Draper, Draper Associates, and Holt exchange.
The platform's CEO and founder, David Carvalho, highlighted plans to use this funding to scale and expand operations. Carvalho noted, "from a cybersecurity perspective, it's probably the most audited piece of code in the space."
The funding round also enjoyed investments from Holdun Opportunity Fund, Brendan Holt Dunn, Holdun Family Office, SDC Management, Expert Dojo, Uniera, Level One Robotics, and multiple individual angel investors.
Unstoppable Web Raises $65 Million in Series A Funding Round
Earlier today, @Crypto_Dealflow tweeted;
"Digital identity markers as NFTs @unstoppableweb raised $65M in a Series A round led by @PanteraCapital. Mayfield, Gaingels, Alchemy Ventures, Redbeard Ventures, Spartan Group, OKG Investments, Polygon, CoinDCX, CoinGecko are among investors."
According to reports, this new funding round has revalued the firm to $1 billion. When talking about this project, Unstoppable Domains co-founder and CEO Matthew Gould told said:
"We are on a mission to create a user-owned and controlled identity for everybody on the planet. We think that NFT domains will be the technology that makes this happen."
He continued to say:
"We think that having a consistent name across the internet will be a way for you to plant your flag in the digital world and say who you are, and then also help you build a consistent reputation across all the different applications you interact with."
Fed Announce 0.75 Points Rate Hike
The US Fed recently announced a rate hike by 75 basis points following the ongoing inflation surges. According to reports, the fed announced the new rate hike on Wednesday. The interest rates currently stand between 2.25% and 2.5%.
The Federal Reserve chair Jerome Powell recently said, "Inflation has surprised to the upside over the past year, and further surprises could be in store."
Ethereum Shadow Fork 10 Goes Live
According to recent reports, the 10th Ethereum shadow fork went live today. This comes as the network strives to get to the final merge.
Reports indicate that this shadow fork went live about 26 hours earlier than expected. However, the success of this fork sets the Ethereum network closer to the path of beacon chain merge.
Crypto Market Turns Bullish
The crypto market appears to have taken a positive turn today, with coinmarketcap showing a 4.5% increase in the past 24 hours. The market was still valued at sub $1 trillion when writing this summary.
Most cryptocurrencies in the market are currently in a positive trend, with BTC gaining 4.5% in the past 24-hour period. Ethereum has gained 11%, and BNB gained 8%. All other crypto assets have also gained massively in the past 24 hours.