Total Value Locked in Aura Finance (AURA), a DeFi Protocol, Surpasses $500M in TVL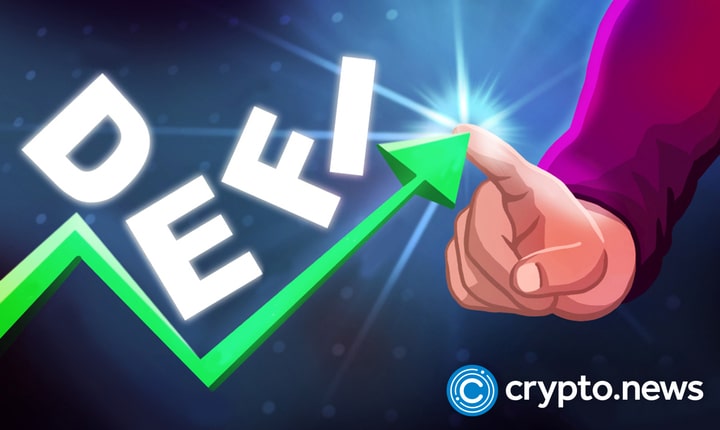 Aura Finance (AURA) now boasts over $500 million in total value locked (TVL), putting it among the top 20 decentralized finance (DeFi) protocols in the world, dwarfing popular projects like Yearn Finance, Synthetix and dYdX.
Aura Finance (AURA) TVL Hits $528 Million
Aura Finance (AURA), a decentralized finance protocol designed to make it possible for stakers of Balancer's native BAL token and Balancer liquidity providers to boost their yield potential and governance power in an easy way, has reached another important milestone in the DeFi space.
Though the Aura Finance (Aura) project was only launched in June 2022, the yield farming platform has been gaining serious traction since going live and is already establishing itself as a major player in the DeFi ecosystem by hitting a TVL of $528.09 million.
Out of the hundreds of decentralized finance projects currently tracked by DeFi Llama, Aura Finance's latest surge in TVL has put it among the top 20 DeFi protocols in the world in terms of total value locked. 
Aura dubs itself an autonomous, non-custodial platform built to boost the yield and governance power of Balancer users and beyond. While Aura Finance currently supports only the Balancer protocol, the team has made it clear that the platform is designed to function agnostically toward other vote-locked or vote-escrowed (ve) tokens.
In essence, Aura can extend its presence and influence beyond Balancer to other DeFi ecosystems over time.
At a time when a good number of crypto projects have kicked the bucket due to the devastating effect of the crypto winter, reaching the $500 million mark is indeed an important feat for Aura, considering the fact that the project is barely four months old.
Since November 2021 when the combined total value locked in DeFi protocols surpassed the $170 billion mark, the ecosystem has witnessed a steep decline in value just like the crypto markets, which have crashed by over $2 trillion. At the time of writing, the TVL of the DeFi space sits at $52.42 billion.
Aura Committed to Funds Security
In 2022 alone, the DeFi ecosystem has lost a massive $3 billion to bad actors who have somehow found it easy to exploit loopholes in the smart contracts of DeFi protocols.
Established players in the blockchain space, including Axie Infinity's Ronin Bridge, Binance's BNB Token Hub bridge, Moola markets, Mango markets and more, have all lost millions of dollars to hackers this year.
Though still an infant in the hack-prone DeFi space, Aura Finance has not had any incidents of hacks so far, thanks to its high-security standards.
Aura Finance stated:
"Security is a core tenet our contributors have been building around since Aura was ideated. We have been participating in multiple audits and have created bug bounty programs. Recently, we called upon key stakeholders in the DeFi community, including developers, investors, and founders, to support Aura via our protocol and treasury multi-sigs."
At the time of writing, Aura Finance's native AURA token is trading at around $2.18, according to CoinMarketCap.