Tradecurve supported, Apecoin and Dogecoin holder count falling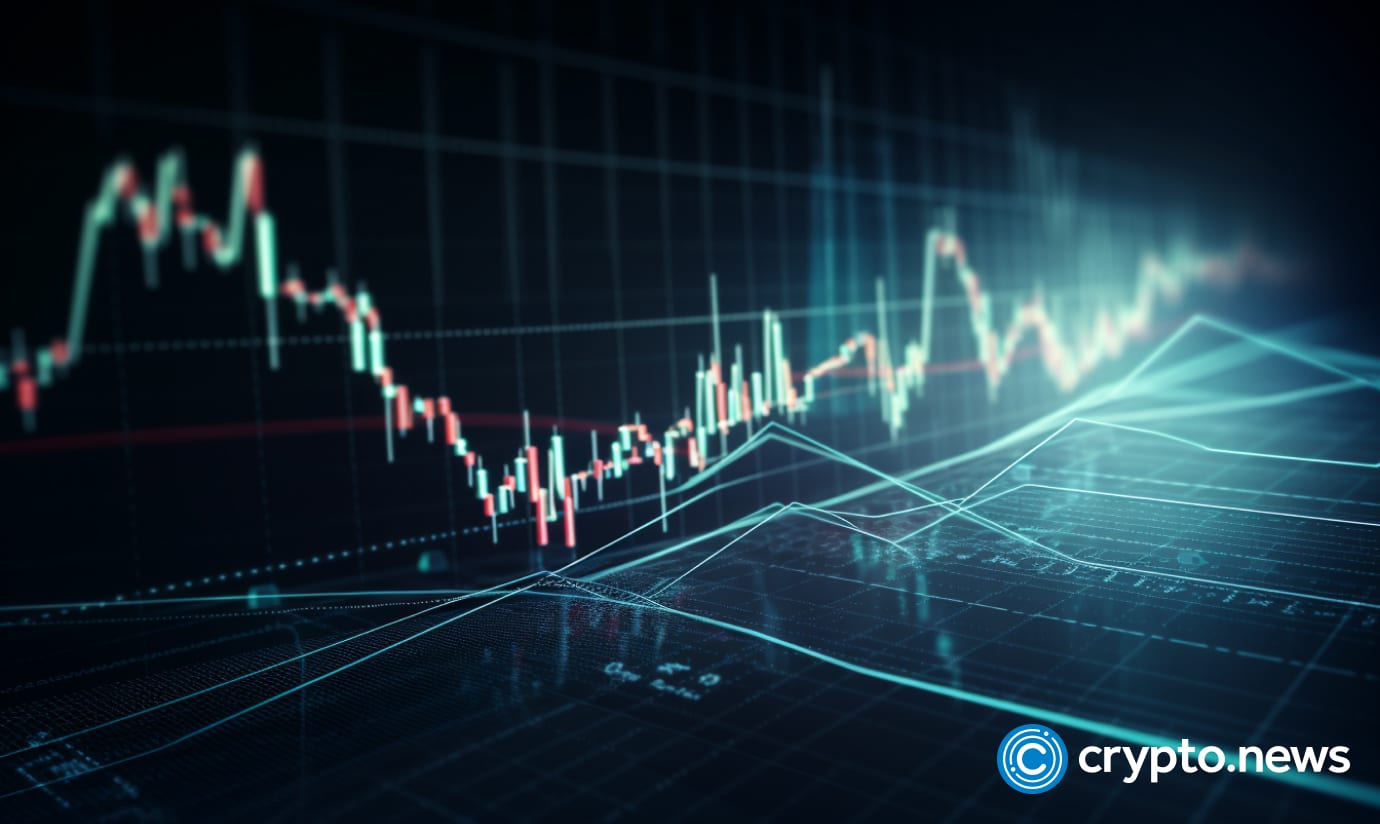 The ongoing Tradecurve presale will likely end earlier than planned. Meanwhile, Apecoin (APE) and Dogecoin (DOGE) are struggling to attract investors.
Over 95% of APE holders are in red
Recent events have dimmed the once-promising crypto project, ApeCoin. Around 95% of APE holders are currently sitting on losses.
The decline in ApeCoin's price can be attributed mainly to falling interest. 
In the last three months, fewer users have been joining the ApeCoin network, pointing to low enthusiasm, which is also negatively impacting investment.
Besides interest, trading activity also rapidly shrunk during this time.
The community is concerned about the prevailing bearish sentiment on APE. The token is trading at $2.29, down 0.79% on the last day and 30% over the previous 30 days. 
Despite losses, prices may recover and bounce above $2.30 in the days ahead.
Dogecoin adds new features to Libdogecoin project
Michi Lumin, a Dogecoin developer, revealed new upgrades for the Libdogecoin project on Twitter.
These changes aim to make using Dogecoin easier while concurrently bringing Windows-based tools for developers and users. 
The upgrade improves language support and enables users to create QR codes with images and sign messages.
Dogecoin community members will have access to the ready-to-build feature for the Libdogecoin token while also verifying whether the token was built using Dogecoin's functionality.
DOGE is changing hands at $0.06207, up 1.32% on the last day but down 13% in the previous month.
Still, traders are bearish on DOGE expecting prices to range between $0.074 and $0.18 in the coming days.
Tradecurve's approach to trading
Tradecurve combines the best features of decentralization and centralization aimed at fanning trading demand. While established DEXs like Kyber Swap, SushiSwap, and UniSwap v3 can be alternatives, Tradecurve has unique features.
For example, it allows users to swap crypto tokens or global assets using a single account through decentralized finance (defi) capabilities. Growing defi users, now surpassing 6.5 million from 4.5 million in recent years, looks like an opportunity for Tradecurve to present.
In Tradecurve, users deposit any of the supported crypto as collateral to access various derivatives. Submitting user details is not needed as part of know-your-customer (KYC) requirements.
This removes the barrier to entry among DEXs and ensures anonymity, flexible liquidity, and faster transactions. Tradecurve also grants users subscriptions to proven artificial intelligence (AI) trading systems and algorithms.
With over 61 million TCRV sold in the ongoing presale, more investors are exploring the exchange and are bullish on its prospects.
Currently, TCRV is available for $0.025 and will likely rally at the end of the presale.
For more information about the Tradecurve presale:
Website: https://tradecurve.io/ 
Buy presale: https://app.tradecurve.io/sign-up 
Twitter: https://twitter.com/Tradecurveapp 
Telegram: https://t.me/tradecurve_official 
Disclosure: This content is provided by a third party. crypto.news does not endorse any product mentioned on this page. Users must do their own research before taking any actions related to the company.