What to Expect From TRON 4.0: Justin Sun Reveals All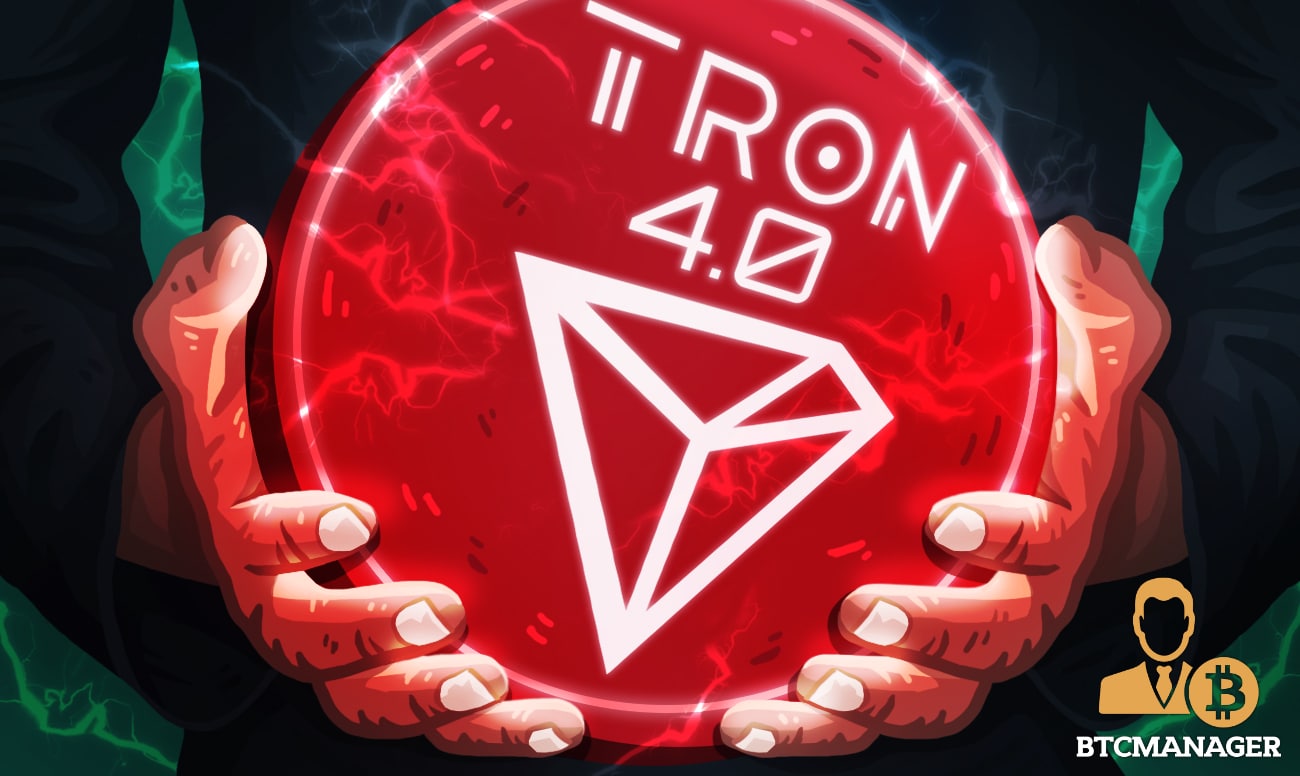 TRON founder Justin Sun has been busy hyping TRON 4.0, claiming that it will become "the mother of all blockchains." In his latest video, the CEO insists the much-publicized network upgrade will go ahead in Q3 of 2020 while casting doubts upon the readiness of Ethereum 2.0.
While the launch date of the latter remains a mystery, Sun says TRON 4.0 will introduce game-changing improvements where privacy, scalability, and interoperability are concerned. Not only will users be able to enjoy total anonymity in their transactions thanks to the integration of zk-SNARK technology, but Sun expects blockchain builders to use TRON as a hub thanks to 4.0's "cross-chain solution."
The Announcement of an Announcement
The TRON protocol recently celebrated the second anniversary of its mainnet, with Sun taking to Twitter to mark the occasion:
"TRON has more than 850 nodes around the world, over 6 million total accounts, over 20 million block height, over 750 #Dapps, and the number is still growing. This is just the beginning."
A day earlier, Sun had teased his followers by claiming he would announce "an exciting new project" on June 8. Could they guess what it was? At the time of writing, the tweet has generated 358 retweets and numerous comments, many of which are critical of the "announcement of an announcement" trope.
Having acquired BitTorrent, SteemIt, and Poloniex in recent years, perhaps yet another takeover is on the horizon. Or perhaps the announcement, when it arrives, will be directly related to TRON 4.0. This is certainly a possibility given a comment Sun made in his latest video.
"If a large financial institution wants to build a blockchain but they don't want their books to be traced by the public, they can have a privacy feature-enabled blockchain, but this blockchain can plug into the TRON hub, which means they can communicate with other blockchains in the TRON ecosystem," he said.
A Blockchain Battle Royale
Evidently, Sun is positioning the decentralized network as the blockchain hub of choice for any institutional clients who wish to explore and leverage distributed ledger technology. He also expects 4.0 to become "the only choice for dApps and other token developers."
Needless to say, Ethereum 2.0 is TRON's chief competitor and Sun continues to promote the rivalry, even going so far as to host a Twitter poll asking whether TRON 4.0 or Ethereum 2.0 was better. While TRON got 51.9% of the votes, not everyone was enamored with the outcome. Regardless, a Twitter poll won't settle this particular argument: when the network upgrades come to pass, it will be up to the community to decide which blockchain is superior. As ever, actions, not words, will determine the victor.
Besides, how can anyone say which will be better when neither network has upgraded?
Scalability and Other Challenges
The battlegrounds upon which the debate is likely to be fought are scalability, interoperability, and dApps. Ethereum's Vitalik Buterin recently insisted that most of the initial work on the network's second-level scalability solutions had been completed, though unlike Sun, he refrained from hyping the protocol upgrade.
Incidentally, several responses to Buterin's tweet touted Matic Network as the solution to blockchain's scaling woes; that may be so, but speculators are more focused on price than on network performance, and Matic bulls are licking their wounds after the price of MATIC shed 20% since its mainnet launch. Meanwhile, a panoply of Ethereum layer-two technologies are in the process of being released, at a time when the network has been hit by severe network congestion. Perhaps they will collectively temper the anticipation mounting for the long-awaited Ethereum 2.0.
As for interoperability, Accenture and Fujitsu Laboratories are currently developing a blockchain solution for that very purpose. Dubbed Hyperledger Cactus, its intention is to build bridges between public and private blockchain networks.
Ironically, Sun's tub-thumping for TRON 4.0 is only likely to increase interest in Ethereum's response, with other upgrading blockchain networks (Neo, Cardano) and interoperability protocols (Polkadot, Cosmos) positioned to benefit. These are exciting times for blockchain architects and developers.