Tron dApp Blockchain Cuties Universe Added to Samsung Blockchain Wallet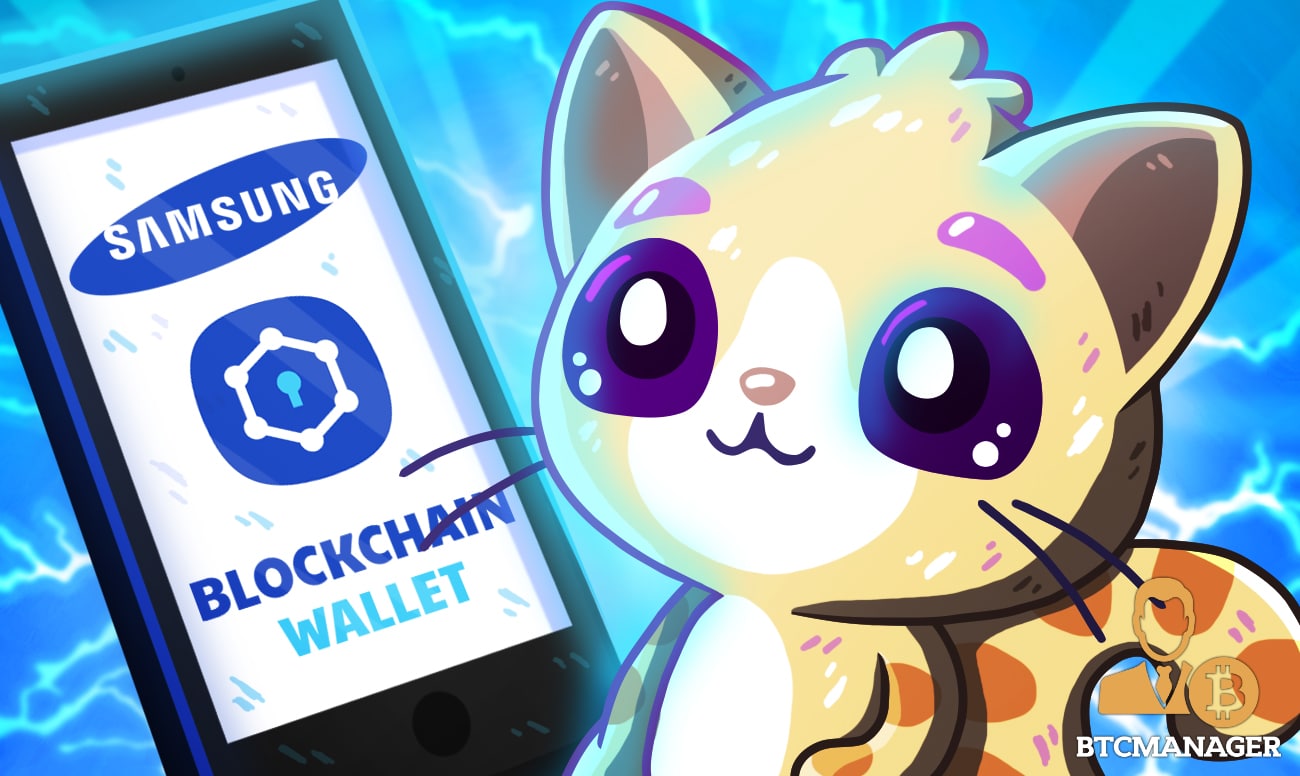 According to a report by SludgeFeed, Blockchain Cuties Universe has become one of the earliest Tron-based (TRX) decentralized applications (dApp) to be added to the Samsung Blockchain Wallet.
Tron Steadily Inching Toward Mainstream Adoption
Singapore-based distributed ledger technology (DLT) project Tron is off to a strong start in 2020 as according to a recent report, Blockchain Cuties Universe – a TRX-powered dApp – has been added to the Samsung Blockchain Wallet.
Notably, Blockchain Cuties Universe was the first full-featured collectibles game to join the Samsung Blockchain universe.
4/5 it's no coincidence that @samsung_dev and @Tronfoundation joined forces to bring faster #BlockchainGaming and #Dapp adoption to masses. And it's good to know that it's happening during this #Christmas. We wish you all great weekends and wonderful holidays during next week! pic.twitter.com/HwnXAW8knK

— Blockchain Cuties Universe | Collectible #NFT Game (@BlockchainCutie) December 21, 2019
For the uninitiated, the TRX-based collectibles game enables players to collect and battle with each other with various digital animals including puppies, lizards, cats, and others. Each of these fantasy animals is an NFT – i.e. a non-fungible token.
Typically, collectibles games like these are fuelled by NFTs which the players can sell in peer-to-peer marketplaces for popular cryptocurrencies such as Ether (ETH) or TRX.
The blockchain dApp marketplace is steadily picking up steam. An increasing number of developers can be observed to be flocking to the budding and exciting dApp space to put their creativity to novel use. That's not all, as a large number of multinational corporates have also extended their support to developers to fidget with new ideas to develop dApps.
BTCManager reported on October 29, 2019, how Samsung had unveiled a wide array of TRX dApp building tools. At the time, the official announcement stated:
"Samsung Blockchain Keystore is a critical part of Samsung's blockchain initiative and addresses some of the key security concerns presented by bringing blockchain to mobile platforms. Samsung Blockchain Keystore allows security-conscious users to treat their phone like a cold wallet, storing their private information in a dedicated secure zone with the additional protection of Samsung Knox and TEE."
Can Tron Displace Ethereum?
Tron and Ethereum have often locked horns in a bid to become the go-to platform for developers interested in developing cutting-edge dApps for the crypto community.
Recently, BTCManager informed its audience how Tron dApp Just.Game was able to attract huge interest from the cryptocurrency community as it broke 430 million TRX volume within six hours after its official launch.