Tron dApps Volume Reaches a new Record, Surpassing Ethereum and EOS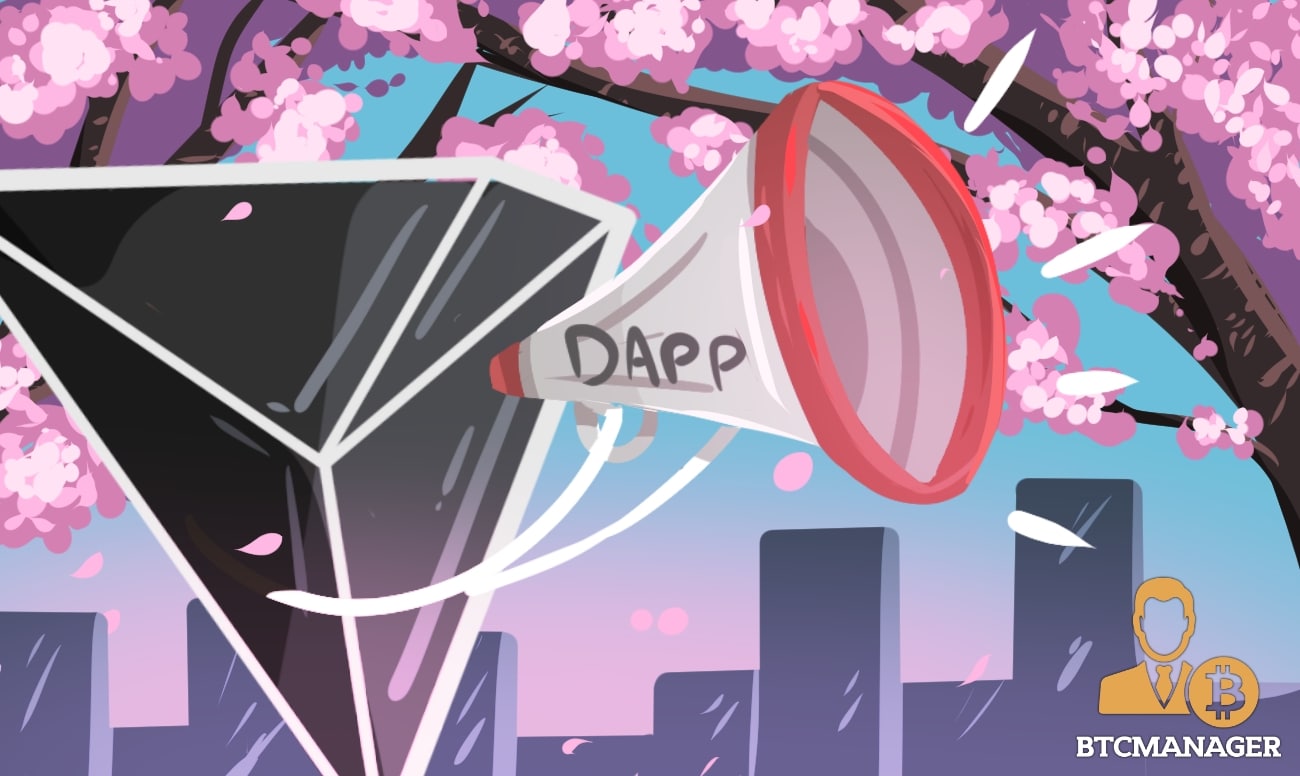 According to analytics published by Dappreview on July 21, Tron dApps volume hit a new record high at $67,944,673.82, surpassing both Ethereum and EOS which respectively hold a daily volume of $5,583,074.11 and $11,030,606.39. 
TRONbet brings Tron on the podium
Tron is rapidly climbing the rankings as the best platform for creating decentralized applications (dApps). Ethereum remains the first as there are more Ethereum dApps than all the other networks combined, but more and more programmers and users are shifting their attention to Justin Sun's network.
In particular, on July 21, Tron saw a monstrous increase in the transaction volume of his dApps, which came close to $70 million. The news was also reported by its founder Justin Sun, who in a tweet wanted to highlight how the volume of transactions on Tron is even greater than that of Ethereum and EOS put together.
According to @dapp_review, #TRON #Dapp volume on July 21 reached $67,944,673.82 which already surpassed the sum of #ETH($5,583,074.11) and #EOS($11,030,606.39). pic.twitter.com/rYj6uOOjg7

— H.E. Justin Sun🌞🇬🇩🇩🇲🔥 (@justinsuntron) July 22, 2019
The reason for this dizzying increase seems to be attributable to TRONbet, the world's leading blockchain-based gambling platform. According to Dappreview in fact, the single smart contract of TRONbet would have generated more than $100 million of volume in the last 24 hours (at time of writing), completely eclipsing all the other dApps and platforms. To make a comparison, just think that the highest volume generated by an Ethereum dApp is the one of NEST, a finance application, and is about $3.5 million, while that of EOS is generated by EOSJacks and is just over $2 million.
TRONbet represents the most successful blockchain-based application created to date and recently begun its planned migration from the platform's original native cryptocurrency ANTE, to its new cryptocurrency WIN. The change was made according to the development of the gambling platform which currently attracts around 4000 daily users, generating a weekly volume of  4,372,832,236 TRX (around $ 112 million). 
Challenging July for Tron
July has been a busy month for Justin Sun's network. Tron was at the center of a dispute linked to a scam that exploited his name and led to the theft of around $30 million. Although Tron had nothing to do with the unfortunate event, the victims claim that the TRON Foundation allowed the scam to remain active hence contributing to its spread. However, even though it was not the best of advertisements, The Wave Field Super Community scam played a crucial role in boosting TRX's market cap.
On July 12, BTCManager reported that TRX was integrated on the beta version of Opera browser allowing for the further adoption of Web 3.0 protocols in the mainstream.
But the event that caught most attention is certainly the lunch planned between Justin Sun and the oracle of Omaha, Warren Buffet. The event will take place on July 25 at Quince, a three-Michelin-star restaurant in San Francisco, and among the notable figures from the crypto industry which were invited to the lunch we find: Charlie Lee, founder of Litecoin, Yoni Assia, CEO of eToro, Jeremy Altaire, Circle's CEO and the head of the Binance Charity Fund, Helen Hai.
This event cost Justin Sun $ 4.5 million but it is no secret that Justin Sun puts great emphasis on tactical marketing and financial metrics, which makes the price tag of the lunch date seem more like a business expense than that of a lavish indulgence.