Tron (TRX) Co-founder Justin Sun Donates $225k to the COVID Relief Fund for India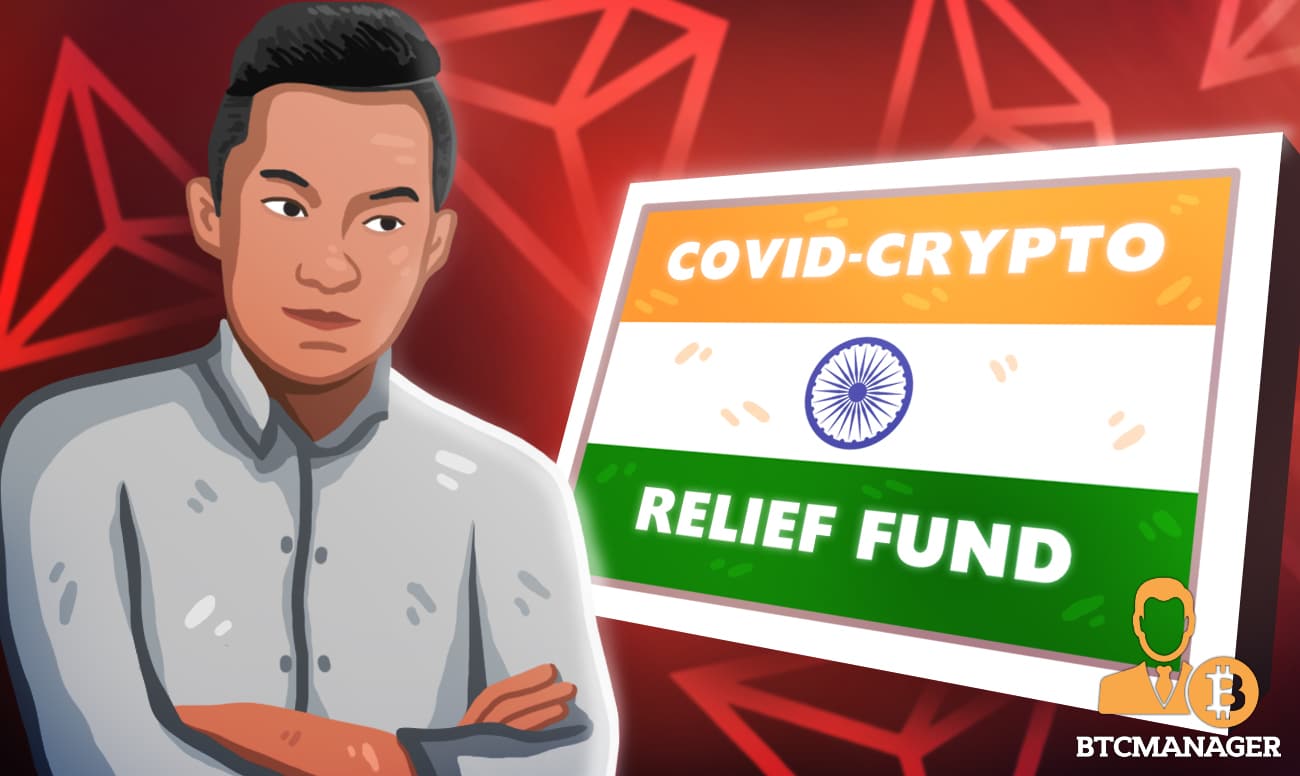 Justin Sun–the co-founder of Tron—a smart contracting platform and a competitor of Ethereum, has donated $225k or two million TRX coins to the COVID Relief Fund for India created by the co-founder of Polygon, formerly the Matic Network, Sandeep Nailwal.
Justin Sun Donates to the COVID Relief Fund for India
According to a tweet post on Apr 25, Justin said aside from the two million TRX coins, he will donate $100 more, capped at $100k for every retweet of his original post.
https://twitter.com/justinsuntron/status/1386363777226985473
He joins other well-wishers from the crypto community to help India tackle the COVID-19 pandemic. The zoonotic virus has paralyzed India's healthcare system causing an alarming number of deaths in the past few weeks.
The COVID-19 Devastation in India
The COVID-19 situation in India has been described as a devastating tsunami.
For the fifth straight day, reading on Apr 26, coronavirus cases in the country have spiraled out of control. COVID-19 caseloads now exceed 17 million, while total deaths are over 195,123.
Behind this is a global record in the number of daily cases that have more than 20X in the last three weeks alone.
As of Apr 25, India registered 392,991 new COVID-19 cases. This is several folds what was recorded in mid-March when the country posted slightly less than 20k daily COVID-19 cases.
Following this spike, hospitals, especially in New Delhi, have been overwhelmed as India's healthcare system struggles to cope with the high demand for medical oxygen and hospital beds.
The absence of medical tools and beds has worsened the situation, accelerating deaths.
Latest reports show that burial grounds in New Delhi are running out of space, and crematoriums are overwhelmed.
The Crypto Community Join Hands for a Good Cause
The crypto community is following the lead of other countries, including the United States, the U.K., and Germany, to aid India from the COVID-19 terror.
Ironically, funds channeled to the fund are denominated in various cryptocurrencies, including TRX and ETH after Vitalik Buterin's earlier donation.
Earlier on, as BTC Manager reported, India's regulators were considering banning cryptocurrencies.
It will be interesting to see whether authorities will reverse their stance on crypto, instead choosing to see the benefits of the transparent, borderless technology that's shaping remittance.