Trust Wallet token price surged by 30% amid new integration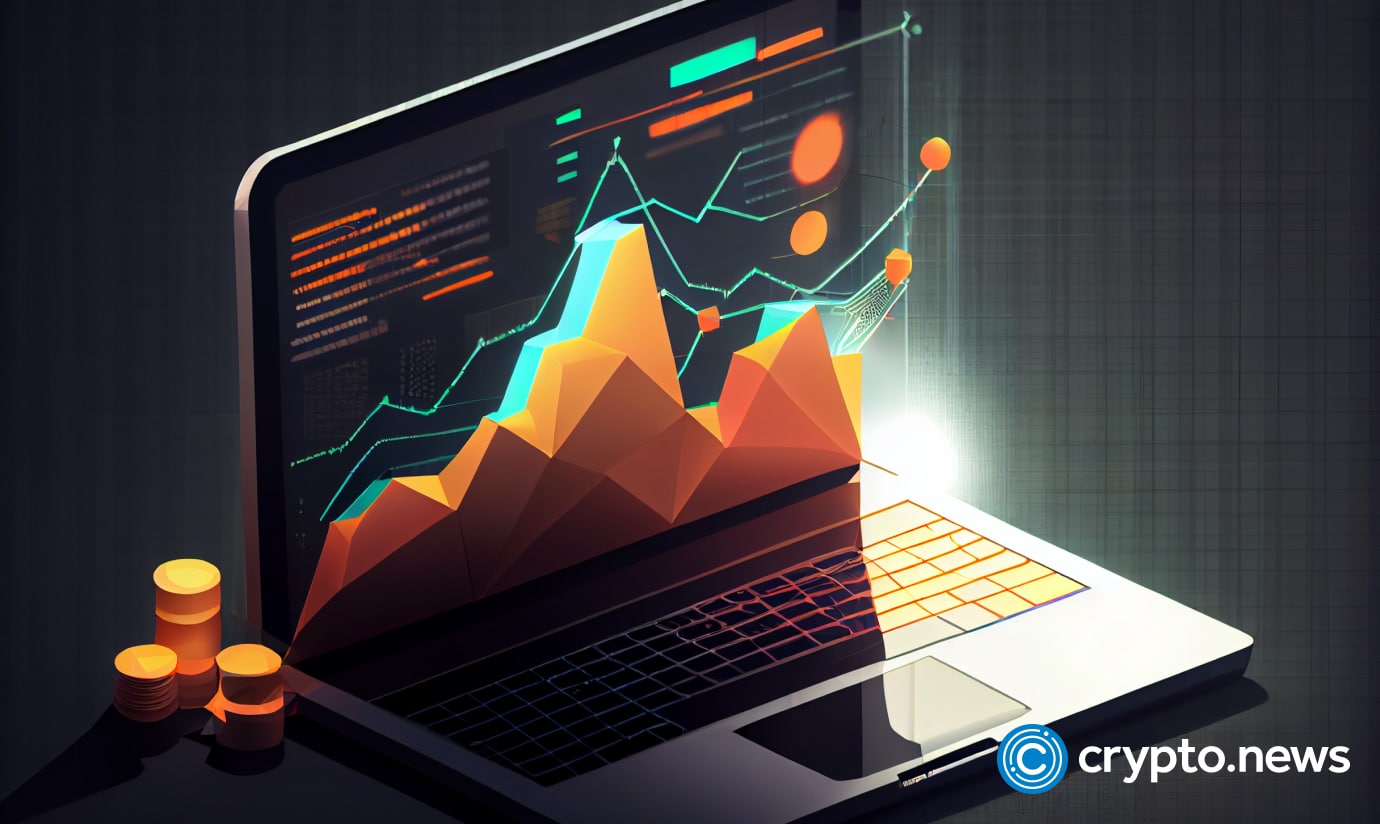 The global crypto market has been moving in extreme volatility after the news around the US Securities and Exchange Commission (SEC) emerged on June 5.
However, the trust wallet token (TWT) broke the downtrend with impressive gains over the past week despite all the FUD (fear, uncertainty and doubt) surrounding the industry.
TWT registered a notable surge of over 30% in the last seven days, with a 4.4% rise over the past 24 hours alone. The asset is trading at $0.94 at the time of writing. TWT's 24-hour trading volume also exploded by almost 1,000% on June 15 — from roughly $10 million on June 14 to $109 million after a day.
Moreover, the token's 24-hour trading volume shows signs of consolidation as it's down by 35% in the past 24 hours — standing at roughly $14 million at the time of writing. TWT's market capitalization is currently at $397 million, making it the 86th largest crypto asset.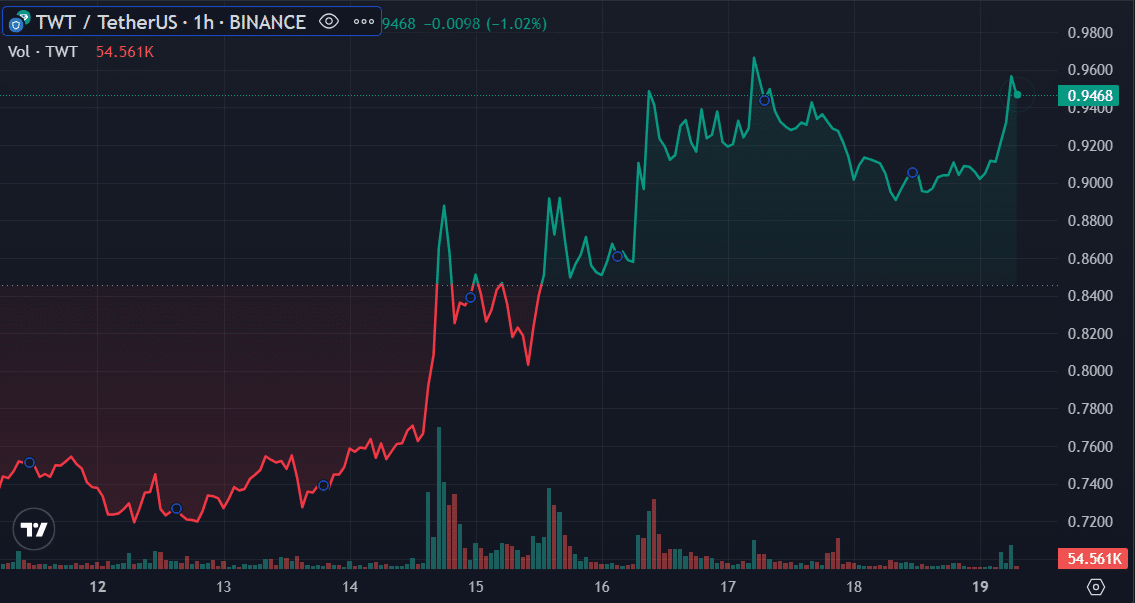 The green move comes as Trust Wallet, owned by Binance, announced the integration of TRON DAO V2 staking on June 16.
This would allow the Trust Wallet users to stake TRX on their wallets without needing third-party applications.
In April, Trust Wallet lost around $170,000 worth of cryptocurrencies after two exploits were detected. The platform announced the vulnerability was soon fixed, and the lost funds will be reimbursed to the users.