Are Twitch and Crypto Gambling Compatible?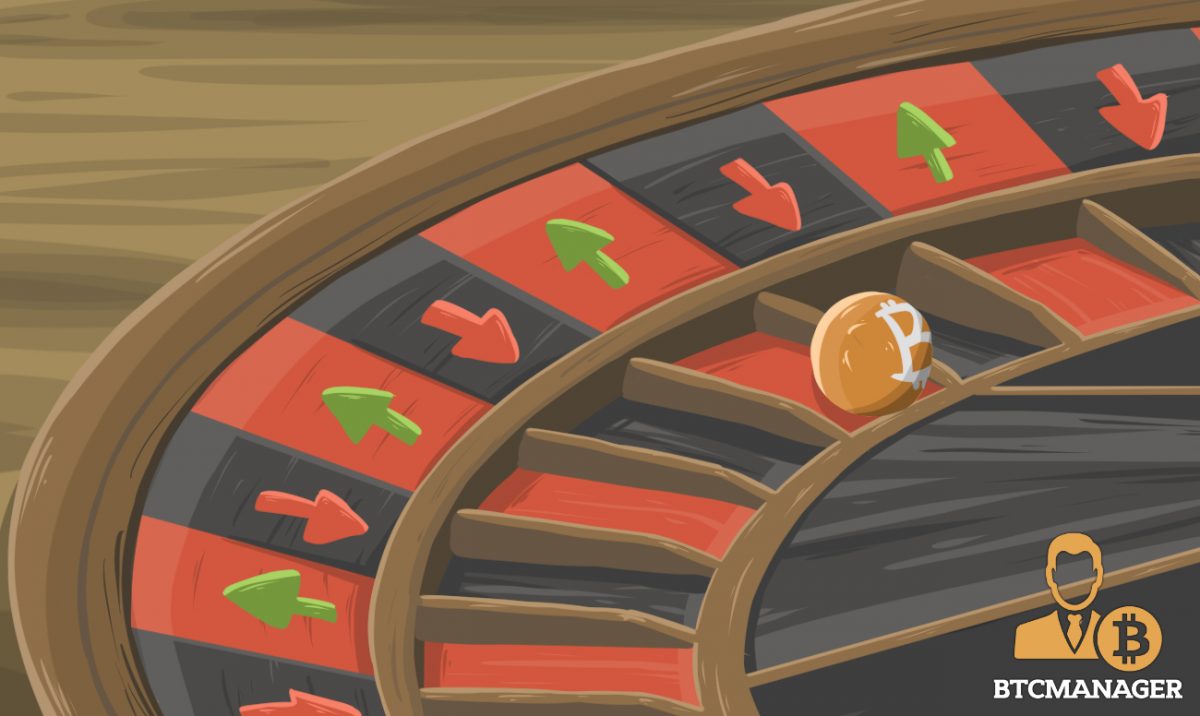 It will come as no surprise to anyone that Cryptocurrency gambling is once again hitting the headlines. Cryptocurrency is still new and exciting and as such, it's something everyone wants to read about and the media are only too happy to oblige. Cryptocurrency gambling is an even newer concept and something that many people are still getting their heads around. As is often the case with something that is still brand new, there is sometimes a lack of regulations in place which has led to some confusion over and is and isn't allowed, especially on platforms such as Twitch. This has resulted in the streaming platform having to deal with its own Cryptocurrency gambling controversies.
Cryptocurrency Gambling on Twitch Hits The Headlines
There have been a few stories where Twitch and Cryptocurrency gambling hit the headlines together. One of the most recent stories involves Twitch streamer "Trainwrecks", who has 1.5 million Twitch followers. Recently he has been streaming to a live audience showing him using a prominent betting platform to place Cryptocurrency bets and winning plenty as he did it. Most people would assume there is nothing wrong with this – except that despite the streamer living in the US; when you visit the betting website directly you are told that "Due to our gaming license, we cannot accept players from the United States." This meant that "Trainwrecks", real name Tyler Niknam, must have been accessing the gambling website via a VPN and as a direct result, encouraging his US followers to do the same. When you consider that his live videos attract around 25,000 viewers at a time, which is plenty of people potentially being led astray by his videos. 
Using Twitch to Promote Cryptocurrency Casinos
There is no doubt that Twitch is in the throes of a gambling book – with plenty of their top streamers now using the platform to promote various gambling sites and affiliate links. However, on top of this many of them have stepped up their game to advertise Cryptocurrency casinos – where, as the name suggests, people can use digital currency such as Bitcoin to play popular casino games online. However, this isn't allowed on Twitch and in recent days they have even stepped up their game with the type of affiliate links and products you are allowed to use on the platform. 
Wired.com estimated that out of the top 1000 Twitch streamers around 64 of them have either live-streamed those using Cryptocurrencies or have advertised sponsorship deals/collaborations with Cryptocurrency casinos. When you consider that around 21% of the Twitch community is under 18 years old, this might not be the best place for people to be advertising such products – especially in a way that is unregulated. 
The problem is that some of the biggest Twitch streamers can demand $10,000 for an hour of Twitch streaming and that is going to be hard money for them to say no to, so who knows what will happen as Twitch undoubtedly gets stricter on the gambling rules that they apply to their platform.
Why is Twitch So Against Gambling Content?
As such a large platform is going to be hard to monitor whether any gambling content that is being promoted follows the necessary regulations. That is without even taking into account that different countries will have their own gambling rules and regulations – and that just because a streamer is based in the UK doesn't mean that their audience will be, and so it will be hard to keep track of who should be doing what to keep everything above board. Of course, the age of the audience that is likely to be viewing these potential advertisements is something that needs to be considered too. You only need to be 13 to have a Twitch account, although in most countries gambling is not allowed until you are 18 at the very least. By allowing gambling content on its platform it could be deemed that Twitch is asking irresponsibly. 
On top of that, many online casinos with fast withdrawal times are now optimising their platforms for Crypto integration too which means that Twitch has to consider whether they want their platform to be used for promoting digital currency in this way. Cryptocurrency is still pretty new and the value can go up and down, which means that people really should have a good understanding of it before they dabble in investing it – let alone then taking their volatile investment and risking it at an online casino.
What Caused The Controversy
Over recent months there has been a big crackdown on social media advertising and how social media influencers must declare any posts they have been paid for or items they have been gifted. Social media is now as valuable as mainstream advertising and so it makes sense that the Advertising Standards Agency put in measures to ensure things are safe.
One of the Twitch stories that recently hit the headlines is when "mOE", a popular Twitch streamer revealed that he had been playing with "house money" when he streamed him gambling at a popular casino site. At the time this was not disclosed to his viewers and it is most definitely videos like this that Twitch will want to put a stop to.
With so much money to be made from social media platforms and the potential to make so much from using a casino, it makes sense that social media influencers do their best to merge the two together. However, for many years now the advertising of gambling services and the way we promote betting has been under scrutiny. Responsible gambling and safe betting is something that most gambling commissions are in agreement with and should be promoted regularly on betting platforms and gambling adverts. As such, where this can't be monitored on places like Twitch they are likely to watch to see platform owners take charge and ensure things don't get out of hand, and for Twitch at least this is likely to see a blanket ban on at least some types of gambling adverts.