Twitter Account of Popular Blockchain Game Splinterlands Suspended without Warning or Explanation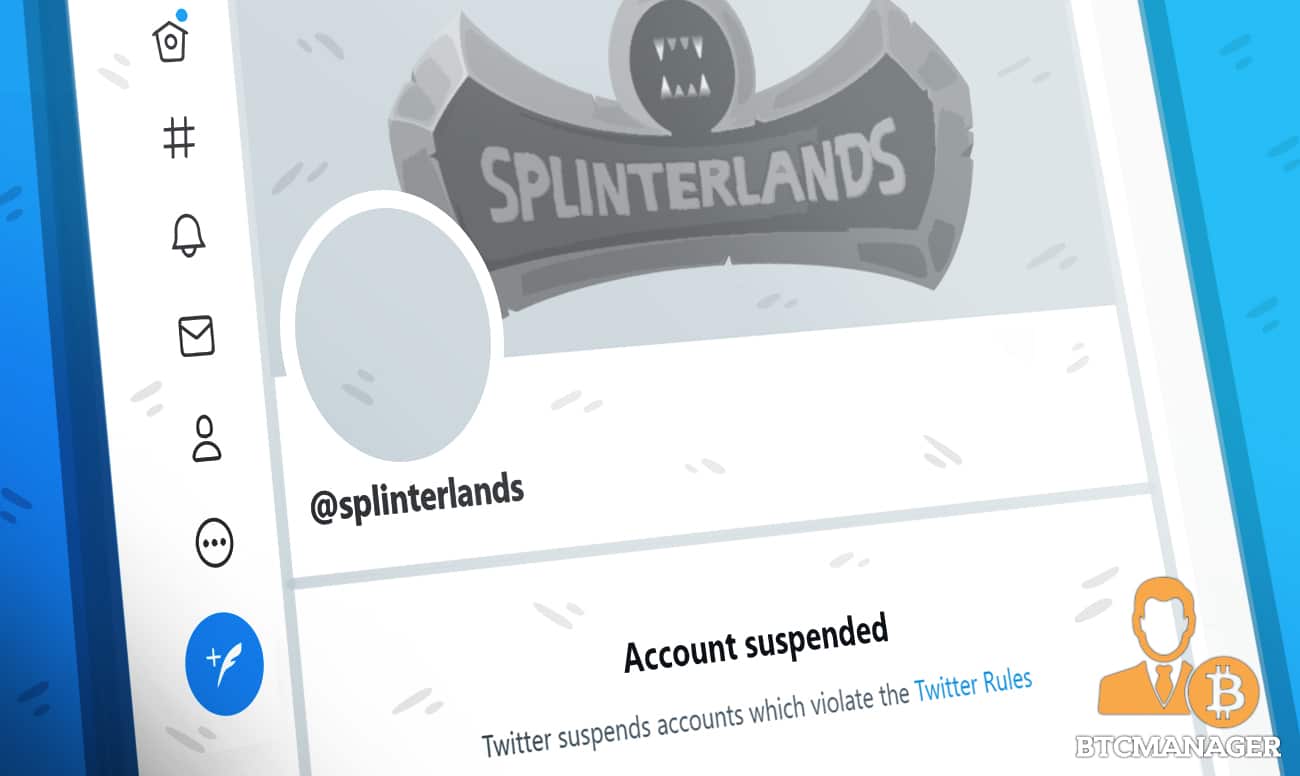 On Wednesday morning, the official Twitter account for Splinterlands was suddenly found in a state of suspension, prohibited from performing all actions on the social media platform. As a game that has primarily appealed to those involved in the blockchain and crypto industry, Splinterlands used its Twitter account to share updates and game resources to its community, many of whom are also active on the site, but also to reach potential new players and community members. 
Splinterlands is built on Hive, the decentralized and censor-resistant blockchain that is also home to multiple platforms like Peakd.com, a haven for bloggers who may otherwise be a target for censorship on mainstream social media platforms. On the Hive blockchain, creators can share content for rewards in cryptocurrency with no looming threat of restriction. Each day, more than 100 posts with Splinterlands content are created there, and many of them are shared on mainstream social media platforms such as Twitter.
"This will only help us grow," says Dr. Jesse Reich, co-founder and CEO of Splinterlands. "We're thankful to the community for spreading our messages of in-game asset ownership and economic freedom even when we ourselves are silenced."
Because of the decentralized nature of the NFT game and its ecosystem, the Splinterlands community has rallied around the team, becoming even more active on Twitter than before and calling attention to the unwarranted suspension. Members of the Hive blockchain community are no strangers to this type of censorship, and they are well equipped to not only survive it, but use it as an opportunity to grow their platform and attract even greater attention. The Splinterlands team is working to resolve the Twitter issue as quickly as possible, and plans to eventually return to the platform with greater engagement than before.
About Splinterlands
Founded in 2018, Splinterlands was the first digital trading card game to utilize blockchain technology to turn its trading cards into NFT assets owned by the players. With recent back to back sellouts of both NFT land from its upcoming land expansion and booster packs from its latest set, Splinterlands has been attracting a new wave of worldwide attention. Additionally, the game has plans to begin release of a new governance token in July, which will offer Splinterlands players and collectors additional rewards and the ability to have governmental say over many decisions of the game's future.