U.S.: Decision on VanEck Bitcoin ETF Delayed Again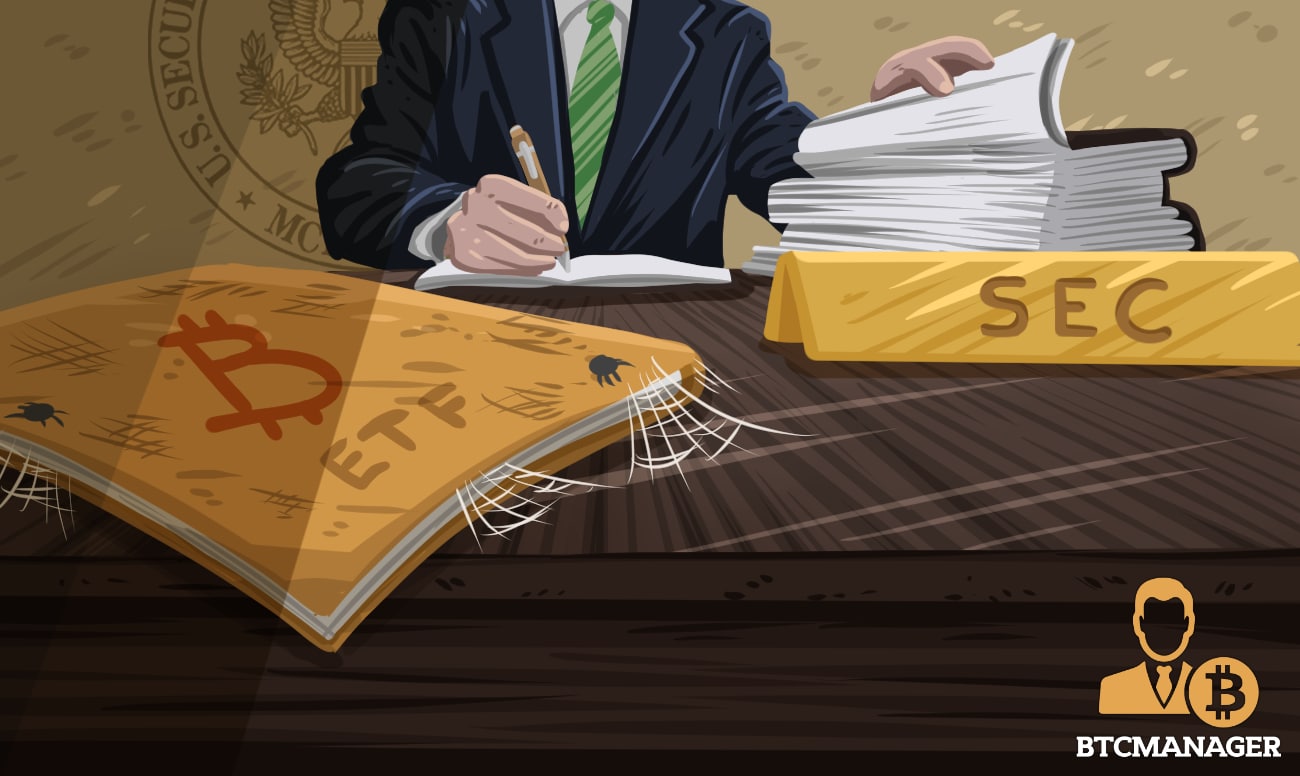 The wait for a Bitcoin exchange-traded fund (ETF) continues to drag as the U.S. Securities and Exchange Commission (SEC) on May 20, 2019, again delayed deciding on a Bitcoin ETF proposal by the VanEck SolidX Bitcoin Trust.
SEC Taking its Time
In its official notice, the SEC wrote that it is in "instituting proceedings" to determine whether a Bitcoin ETF should be approved or disapproved. By instituting proceedings, the U.S. financial watchdog essentially means that it is still open to receive more input from outside parties. Also, it does not necessarily mean that the commission has arrived at any specific conclusions.
The organization's notice reads in part:
"Interested persons are invited to submit written data, views, and arguments regarding whether the proposal should be approved or disapproved by [21 days from publication in the Federal Register]. Any person who wishes to file a rebuttal to any other person's submission must file that rebuttal by [35 days from publication in the Federal Register]."
The announcement also mentions the questions about a Bitcoin ETF for which it is seeking opinions from commenters. These questions include their views on the relationship between the Bitcoin futures market, Bitcoin spot market, and on the exchange's proposed MVBTCO Bitcoin index that is supposedly calculated through a non-public methodology, among others.
Will the Delay Hurt the U.S. Crypto Market in the Long Run?
The continual delay in making important regulatory decisions has turned phrases like "when bitcoin ETF?" a long-running gag in the crypto industry.
The SEC first delayed the VanEck Bitcoin ETF application in August 2018. Since then, the regulatory body has deferred the decision on VanEck's proposed Bitcoin ETF multiple times, citing reasons like the possibility of market manipulation, lack of liquidity, customer safety, and regulatory compliance.
Notably, VanEck isn't the only financial services company that has applied with the SEC to launch a Bitcoin ETF. On January 13, 2019, BTCManager reported that San Francisco-based cryptocurrency index provider Bitwise Assets Inc. had their application for a BTC ETF. Most recently, the United States Commodity Funds (USCF) LLC submitted a proposal for a crypto ETF.
The increasing number of ETF applications point to the fact there's more than sufficient demand for an easily accessible and secure crypto investment product. However, with the SEC treading waters cautiously, it seems unlikely that a U.S.-based crypto ETF could be coming anytime soon.