U.S. Federal Court Accepts Cryptocurrency for Bail of Hacker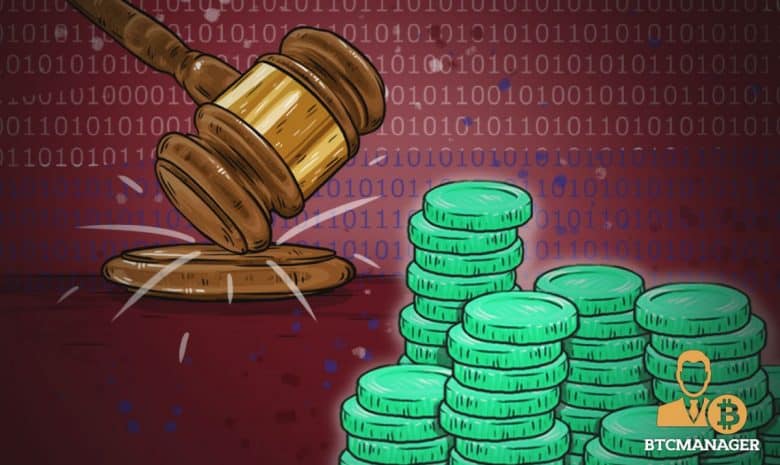 According to an Engadget report on August 19, 2018, a United States Federal Court has ordered Martin Marsich -the hacker who allegedly broke into the internal computer network of a Redwood City video game firm, Electronic Arts (EA) – to pay for his bail with $750,000 worth of bitcoin or other cryptocurrencies.
Marsich the Hacker
Per sources close to the matter, Marsich, a Serbian and Italian national residing in Udine, orchestrated an attack on the EA network, gaining access to at least 25,000 accounts that customers use in purchasing video game items.
He's been charged with intentionally hacking a protected computer to get information that would aid his fraudulent operations.
As reported by Daily Post, the accused was arrested at SFO on August 8, and he appeared before the San Francisco federal court on August 16, 2018.
Importantly, the presiding Judge Jacqueline Corley has ordered him to pay $750,000 in bitcoin or any altcoin of his choice, for him to be released to a halfway house.
Due to the extremely volatile nature of bitcoin and the altcoins, there have been very few recorded cases of a cryptocurrency bail.
Posting Bail with Crypto
In November 2018, BTCManager reported Bail Bloc, a non-profit organization was looking to utilize proceeds from its cryptocurrency mining operations to post bail for people who can't afford to do so.
As stated by U.S Assistant District Attorney, Abraham Simmons, it's still unclear whether this is the first time a judge would allow digital currency for bail, since judges have the right to order many kinds of bail including real estate.
In his words:
"The judge could order just about anything. What the objective is is to get the defendant to comply with an order to appear later."
Simmons also stated categorically that since the price of bitcoin and other blockchain-based virtual currencies can fluctuate wildly at times, the bail amount could be changed by either party if such a scenario takes place before the case is closed.
A New World
While still in its very nascent stages, the fact remains that digital assets are slowing gaining grounds in the real world.
San Mateo County District Attorney, Steve Wagstaffe noted that throughout his years of legal practice he's never heard of a cryptocurrency bail. However, he thinks the move is a welcome development but doubts if the San Mateo County Superior Court would adopt crypto-assets.