U.S. Federal Reserve Chair Buttresses the Need for New Crypto Regulations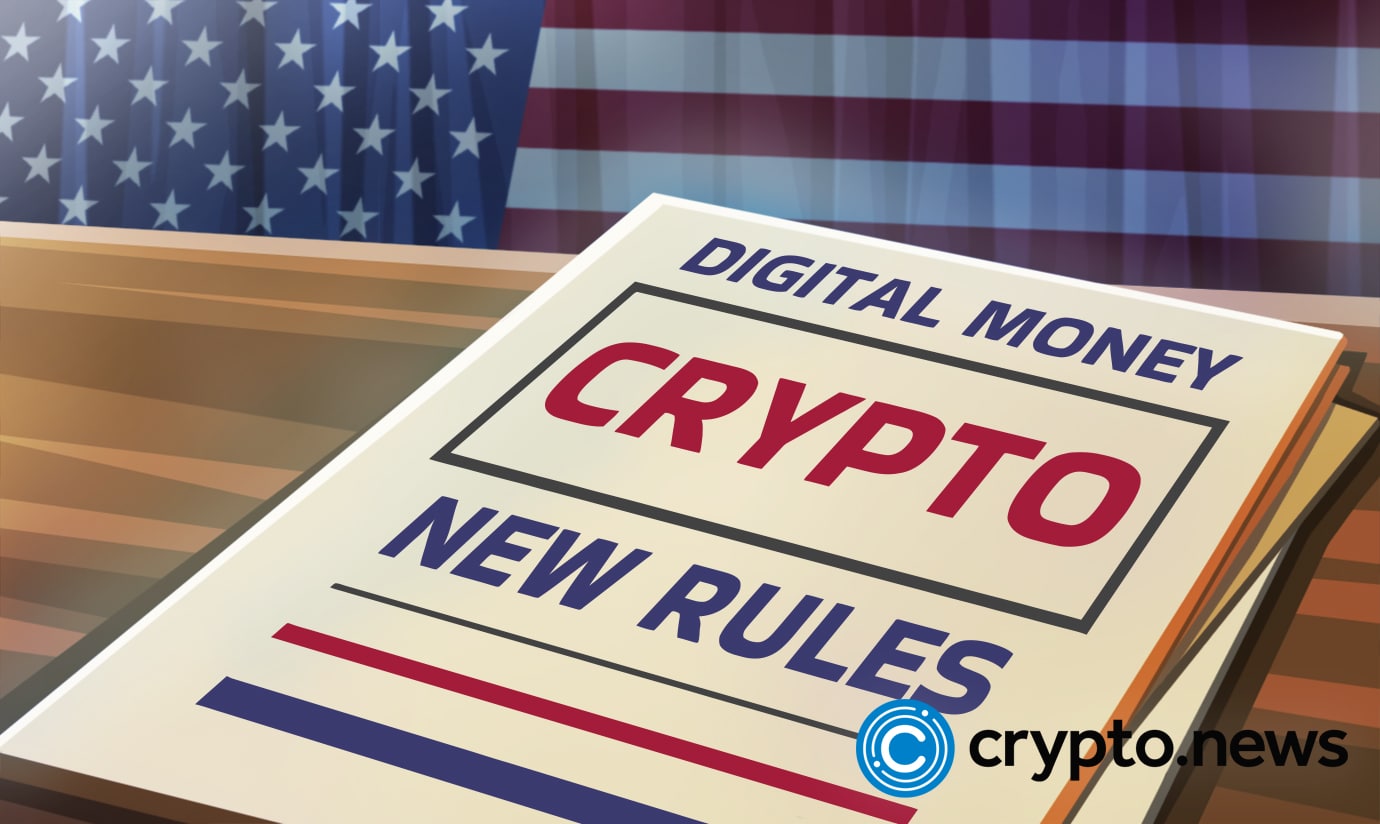 The United States Federal Reserve Chairman Jerome Powell has made it clear while speaking at a  meeting organized by the Bank for International Settlements (BIS) on March 23, 2022, that innovative digital currencies like bitcoin (BTC) and stablecoins pose risks to the country's financial system and authorities need to formulate new rules to govern the industry to ensure consumers are protected.
Powell Calls for Fresh Crypto Rules 
As bitcoin and other cryptocurrencies continue to gain traction in the U.S. and other parts of the globe, with more and more highly reputed and forward-thinking institutional investors now joining the crypto movement, Federal Reserve Chair Jerome Powell thinks it's time to create new legislation for the cryptospace.
Per sources close to the matter, Powell, who was present at a meeting organized by the Bank for International Settlements (BIS), the central bank of central banks, stated categorically that the burgeoning digital asset class poses numerous risks to the U.S. financial system and as such, it is important for the government to formulate fresh rules to govern the rapidly evolving cryptospace.
"Our existing regulatory frameworks were not built with a digital world in mind. Stablecoins, central bank digital currencies, and digital finance more generally, will require changes to existing laws and regulation or even entirely new rules and frameworks," he said.
The 69-year-old Republican also noted that innovative technologies like distributed ledger technology (DLT) have the potential to make electronic payments cheaper and faster, but they could also destabilize existing financial institutions.
High Risk 
According to a recent research report released by the Pew Research Center, most adults in the U.S. have heard about established cryptocurrencies such as bitcoin (BTC) and ether (ETH), while 16 percent of the country's adult population say they have personally invested in, traded or used at least one type of crypto.
In his remarks, Powell outlined various risks the growing digital finance system poses to consumers and the global financial system, including its possible use for money laundering. He noted that U.S residents who invest in crypto may not be fully aware of the risks involved in such investments.
"Americans who buy digital currencies may not fully understand the extent of their potential losses, or that these investments generally lack the government protections that accompany many of the traditional financial instruments and services that they're used to," Powell said.
Talking about risks, bitcoin, the world's flagship crypto, is up by more than 3,841 percent in the last five years, but it's down 9.84 percent YTD, according to Google Finance. In contrast, the S&P 500 has surged by 90.11 in the past five years and has crashed by 7.10 percent YTD.
Powell also noted that the nascent nature of cryptocurrencies makes it impossible for authorities to predict the exact impact these digital assets could have on the financial markets during recession or market crashes.
"We don't know how some digital products will behave in times of market stress, which could lead to large stabilizing flows, nor do we know how stresses in crypto markets could potentially spill over into the traditional financial system," he said.
In related news, crypto.news reported on March 9, 2022, that the President Joe Biden administration has signed an executive order for the amenable regulation of America's crypto industry.