U.S. Government Goes After Exchanges in Bitcoin Futures Manipulation Probe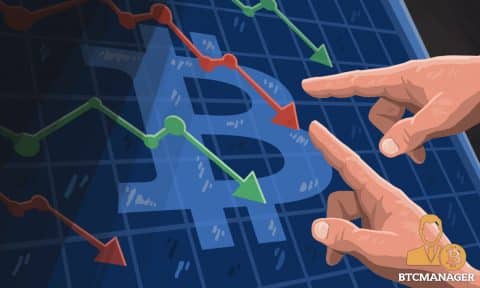 The Commodity Futures Trading Commission (CFTC) of the United States has demanded the handover of comprehensive trading information by several bitcoin exchanges as part of an investigation into the manipulation of price via bitcoin futures contracts.
The subpoena request marks the first time a regulator has intervened directly in the
Bitcoin trading market since the Chicago Mercantile Exchange (CME) started trading Bitcoin Futures in December 2017.
Affected Exchanges
According to the Wall Street Journal, bitcoin prices at four exchanges namely, Bitstamp, itBit, Kraken and Coinbase are what are used to determine the value of bitcoin futures on the CME, which means that activities on those exchanges could potentially skew the price of bitcoin futures on a government-regulated exchange.
No doubt concerned about this implication, CME requested a batch of comprehensive trading data following the close of the first futures contract in January 2018, using a London-based third party firm that specializes in index price calculations for CME's futures contracts.
Trouble began when the exchanges refused to share data to the full extent requested, instead sharing only a few hours' worth of data for a few market participants. This decision could likely be connected with their unwillingness to expose their trade secrets or compromise their market position, as the third party firm has its own digital currency exchange service which made it a competitor.
Due to the absence of any agreements obligating the exchanges to share such information with the CME, the intransigence dragged on for nearly six months. Eventually, frustrated by its lack of access to the relevant bitcoin trading data, the CFTC then stepped in and subpoenaed all four exchanges, demanding all market trading activity for all participants, along with the identities of participants, time of trades, unfilled or canceled orders, and order sizes.
Suspicion of Guilt
For the CFTC, which has taken a generally positive position on bitcoin trading, even supporting the launch of bitcoin futures trading as a "risky but worthwhile project", the unwillingness of exchanges to share bitcoin trading data was instrumental in its decision to open an investigation into the possibility of collusion to rig bitcoin prices.
The investigation is currently being coordinated along with the US Justice Department which has its own ongoing probe into the possibility of manipulating the prices of other cryptocurrencies and digital assets. This is the latest indication of the US government's determination to exercise firm regulatory oversight over the crypto trading market in order to hold it ot the same standards as conventional markets.
In what is likely to become the latest skirmish in the ongoing tug of war between regulators and cryptosphere participators, Kraken Chief Executive Jesse Powell said in a statement on June 8, 2018:
"The newly declared oversight by the CFTC has the spot exchanges questioning the value and cost of their index participation. If there is any kind of attempted manipulation, whoever is doing it is taking a huge amount of risk for very little possible upside."