U.S. Lawmakers Soft-Pedal on Proposed Crypto Taxation Move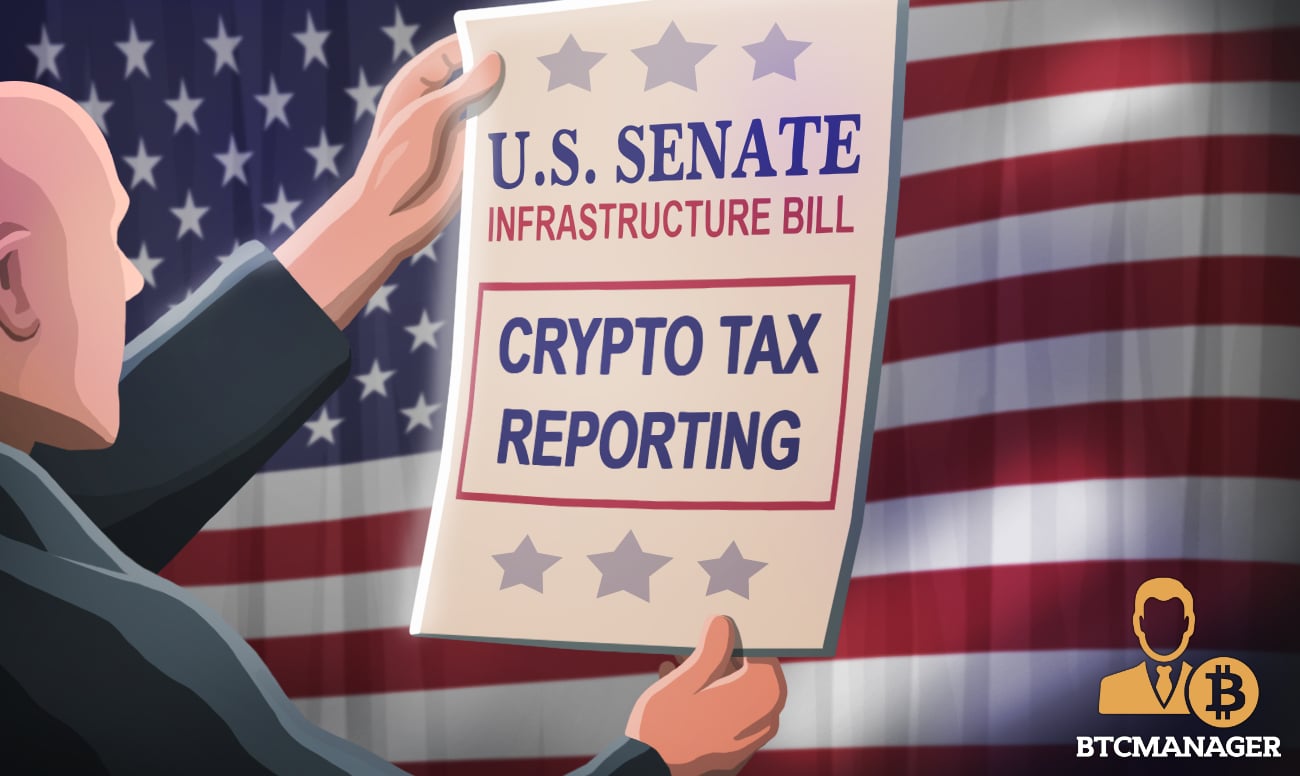 Authorities in the United States have narrowed the scope of the proposed bipartisan infrastructure bill which was initially designed to milk out at least $28 billion from the country's crypto investors to make up the $500 billion they plan to use for infrastructural development, according to reports on July 2, 2021.
A New Language
As reported by BTCManager earlier in July, the United States Senate hastily added new and stricter cryptocurrency taxation requirements to the proposed $1 trillion bipartisan infrastructure bill which aims to dedicate half a trillion dollars to infrastructural improvements in the country. 
Notably, the bill's initial language stated categorically that brokers, including any person, entity, decentralized exchanges, and peer-to-peer marketplaces that facilitate transfers of crypto assets must report cryptocurrency transactions worth more than $10,000 to the Internal Revenue Service (IRS).
At the time, blockchain industry leaders including the Blockchain Association's Kristin Smith condemned the proposed rule, labeling it as problematic, while also vowing to hold talks with the authorities to reevaluate the language of the bill.
Bill Updated
Now, it appears the efforts of the Blockchain Association and other industry stakeholders have paid off a bit, as the language has now been updated to make it clear that only crypto market participants that regularly "provide any service effectuating transfers of digital assets on behalf of another person," will be required to fulfill the tax obligations.
In essence, the updated language implies that decentralized exchanges, software developers, and hardware manufacturers or bitcoin miners are now exempted.
"This legislative language does not redefine digital assets or crypto as a security for tax purposes, impugn on the privacy of individual crypto holders, or force non-brokers such as crypto miners, and software developers to comply with IRS reporting obligations," Senator Rob Portman's spokesperson reportedly told Coindesk.

"It simply clarifies that any person or entity acting as a broker by facilitating trades for clients and receiving cash, must comply with a standard information reporting obligation," he added.
Notably, Jerry Brito, the Executive Director of Coin Center has stated that despite the fact that the final bill text does not specifically classify miners and DEXes as non-brokers, the language change is still better than the initial text and this little victory goes a long way to show policymakers that the crypto industry is gradually coming of age.