U.S. Republican Senators Propose Bill to Ban China's Digital Yuan Use in America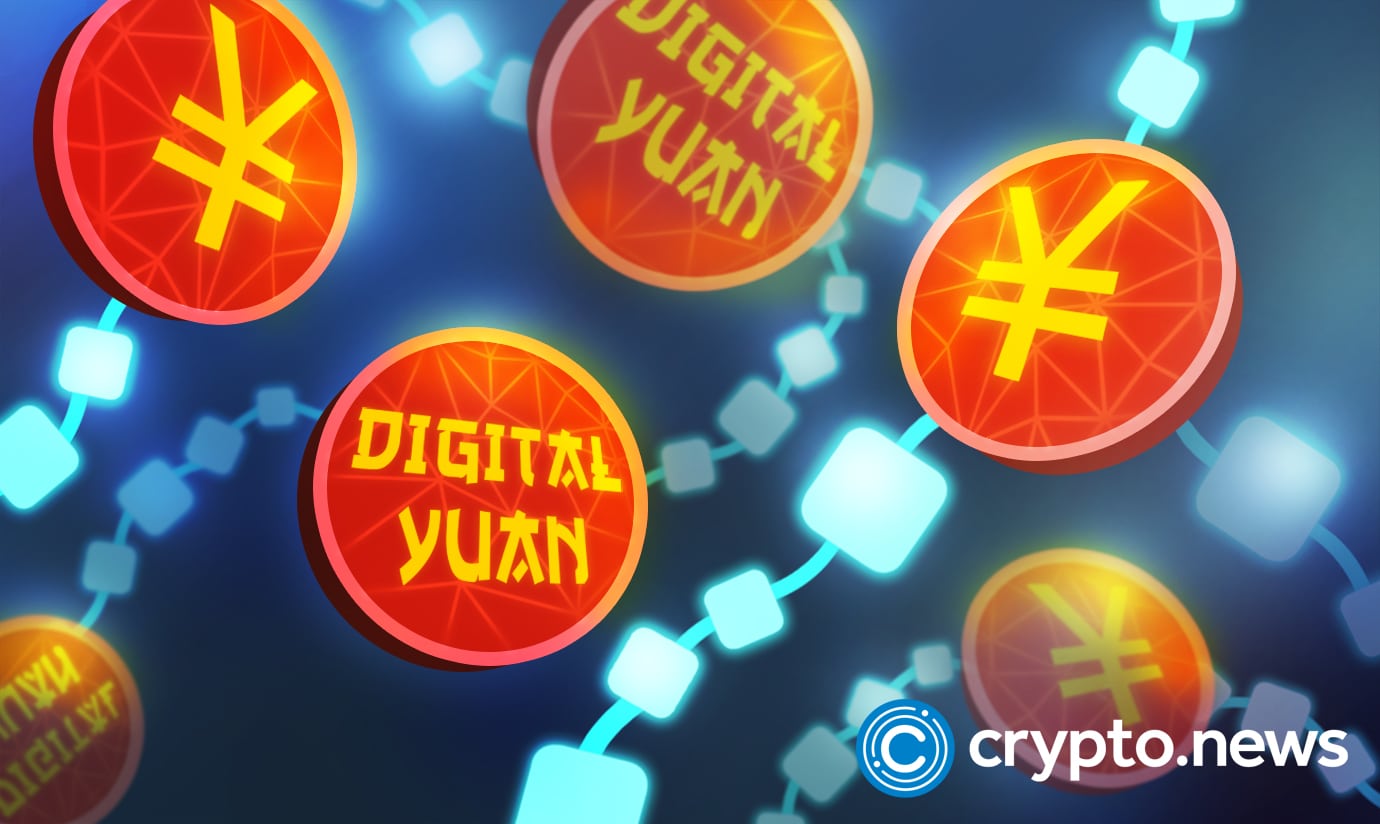 United States Senators have on May 26, 2022, introduced a new bill aimed at stifling the adoption of China's central bank digital currency (CBDC), e-CNY in America. If passed, the "Defending Americans from Authoritarian Digital Currencies Act" will make it impossible for U.S.-based tech firms like Google, Apple, and others to host digital yuan-supported apps on their app stores.
Curtailing Chinese Surveillance
In a bid to make it harder for the Chinese government to spy on American citizens via the digital yuan, three United States senators from the Republican party have floated a bill that will bar apps that support China's digital yuan from getting listed by U.S tech firms such as Google and Apple on their app stores.
Dubbed the 'Defending Americans from Authoritarian Digital Currencies Act, the bill was introduced by Senators Tom Cotton (R-Arkansas), Mike Braun (R-Indiana), and Marco Rubio (R-Florida).
If passed, the piece of legislation will make it illegal for tech firms such as Google, Apple, and others in the U.S., to host applications that support digital yuan (e-CNY) transactions. The senators claim China's CBDC is a surveillance tool and as such, America must proactively protect its people from it.
"The Chinese Communist Party will use its digital currency to control and spy on anyone who uses it. We can't give China that chance – the United States should reject China's attempt to undermine our economy at its most basic level" declared Cotton.
China's Digital Yuan Journey
In 2021, China, which was once the bitcoin mining and crypto trading capital of the world, finally outlawed all things crypto, making it an illegal act for residents to trade in digital currencies or mine them. At the time, the People's Bank of China (PBoC), the nation's central bank, cited the volatility of virtual currencies and the heavy energy consumption of crypto mining operations as the reasons behind its decision to implement the blanket ban.
Since outlawing decentralized digital assets, the Chinese communist government has fast-tracked the development of its digital renminbi, which is expected to take the place of physical coins and notes in the near future.
Notably, unlike public cryptocurrencies such as bitcoin (BTC), ether (ETH), and others which are powered by a transparent distributed ledger, China's digital yuan is based on an entirely centralized system controlled by the PBoC.
While the authorities in charge of the e-CNY have tried to allay the privacy concerns of users by integrating the 'controllable anonymity' feature into the Digital Currency Electronic Payment (DCEP) system, to make relatively small transactions anonymous, some still see China's CBDC as nothing but a surveillance tool.
"The Chinese Communist Party's digital yuan allows direct control and access to the financial lives of individuals," said senator Braun. "We cannot allow this authoritarian regime to use their state-controlled digital currency as an instrument to infiltrate our economy and the private information of American citizens," he added.
In the same vein, Senator Rubio has described the digital yuan as a "financial and surveillance risk" and as such, "It makes no sense to tie ourselves to the digital currency of a genocidal regime that hates us and wants to replace us on the world stage," he declared.
The PBoC rolled out the Android and iOS versions of its digital yuan wallet in January 2022. So far, users in 23 Chinese cities, including Beijing can now pay for goods and services with the e-CNY. Chinese social media platforms like Tencent and WeChat have also added support for the digital yuan.