U.S. Treasury Seek Public Opinion on the Role of Cryptocurrency in Illicit Finance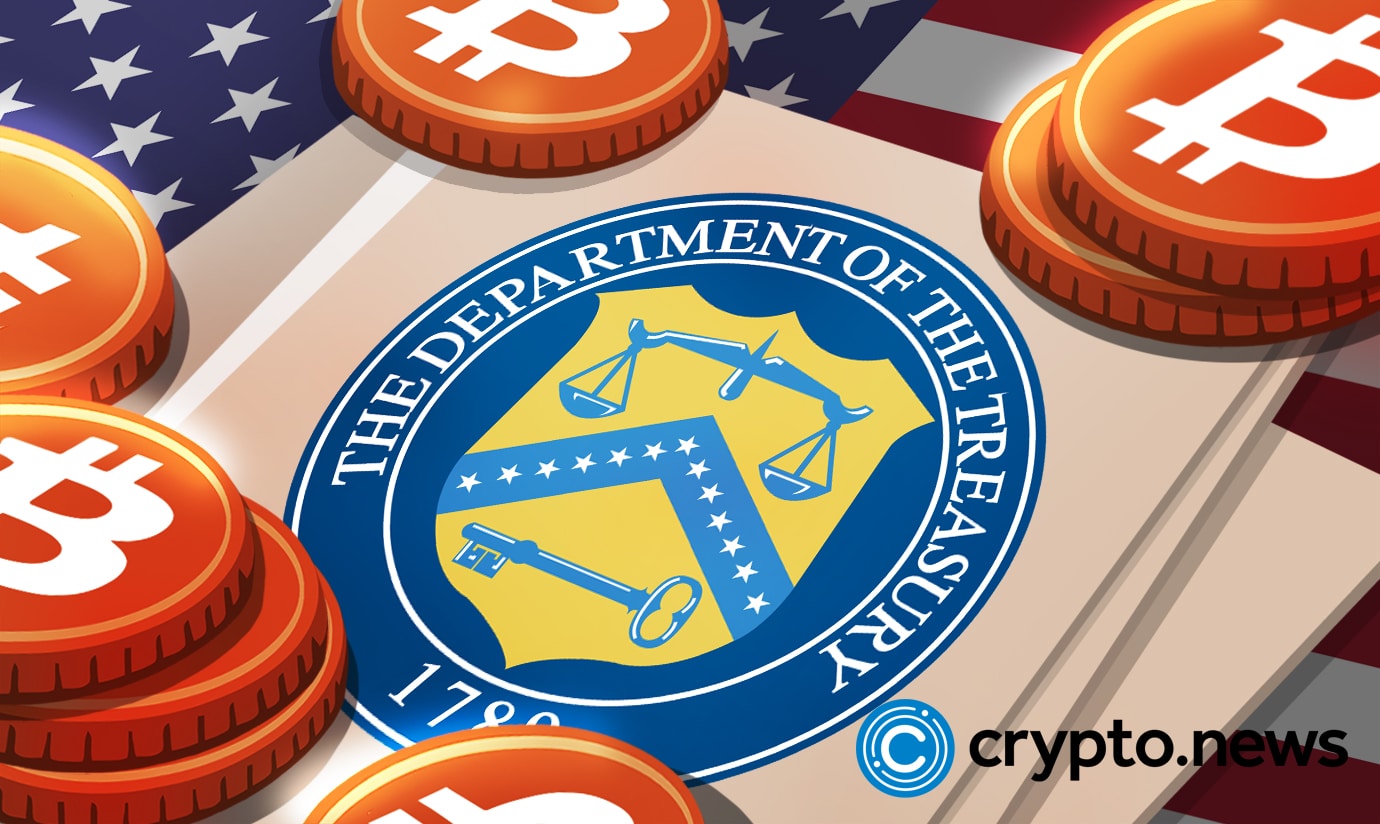 On Monday, the U.S. Department of the Treasury filed a Request for Comment (RFC) asking the public to share their views regarding the use of cryptocurrency in financial crime and the associated risks of digital assets.
Government Says Crypto Assets Pose a Threat to National Security
The RFC was made in response to President Joe Biden's Executive Order, "Ensuring Responsible Development of Digital Assets." It also came days after Treasury released its Illicit Finance Action Plan. The plan detailed the future of payment, and the potential impact of crypto on consumers, and outlined strategies for preventing crypto-related financial crimes.
The federal government believes that cryptocurrencies pose a threat to national security as they can be used to circumvent measures placed on traditional finance to deter the funding of criminal and terrorist activities. It hopes public input may help identify potential loopholes in existing enforcement frameworks.
Speaking about the move to seek public opinion, U.S. Undersecretary of the Treasury for Terrorism and Financial Intelligence, Brian E. Nelson said:
"Without appropriate controls and enforcement of existing laws, digital assets can pose a significant risk to national security by facilitating illicit finance such as money laundering, cybercrime, and terrorist action."
Treasury Seeking Input on NFTs and DeFi
Questions in the RFC include whether Treasury has comprehensively defined risks associated with crypto assets in financial crimes and how advancements in the technology underpinning digital assets may either present new illicit financing risks or mitigate existing ones. The Treasury is also seeking the public's opinion on the risks posed by decentralized finance (DeFi) protocols and non-fungible tokens (NFTs) in relation to illegal financial activities.
The RFC also has a section on regulating and supervising anti-money laundering (AML) and counter-terrorism funding (CTF). In this section, the public will be asked what additional measures they feel the U.S. government should take to curb the misuse of crypto assets and crypto asset service providers by bad actors. They will also be asked which current regulatory requirements are inadequate for crypto assets and what alternatives can be implemented to help address the use of cryptocurrency in financial crimes.
The Treasury is also seeking the public's opinion on issues such as state-to-state and state-to-federal coordination on AML/CTF regulations and supervision for digital assets, as well as additional steps it should take to more effectively combat the ransomware scourge afflicting global cyberspace.
Lastly, the section will have a question on how the government should address crypto mixers considering their role in obfuscating the identities of bad actors and their illicit funds.
Is a Digital Dollar on the Way?
Interestingly, the Request for Comments also has a section on Central Bank Digital Currencies (CBDC). In this section, Treasury is seeking the public's view on how it can more effectively support the incorporation of AML/CTF measures into the design of a potential U.S. CBDC.
The Treasury's Illicit Finance Action Plan, released last week, also hints at the possibility of a digital dollar. The U.S. Treasury and the Federal Reserve are still assessing the implications of launching the digital dollar, but there has been no formal confirmation of progress.