U.K. Fashion Brand Embraces VeChain (VET) for Better Supply Chain Traceability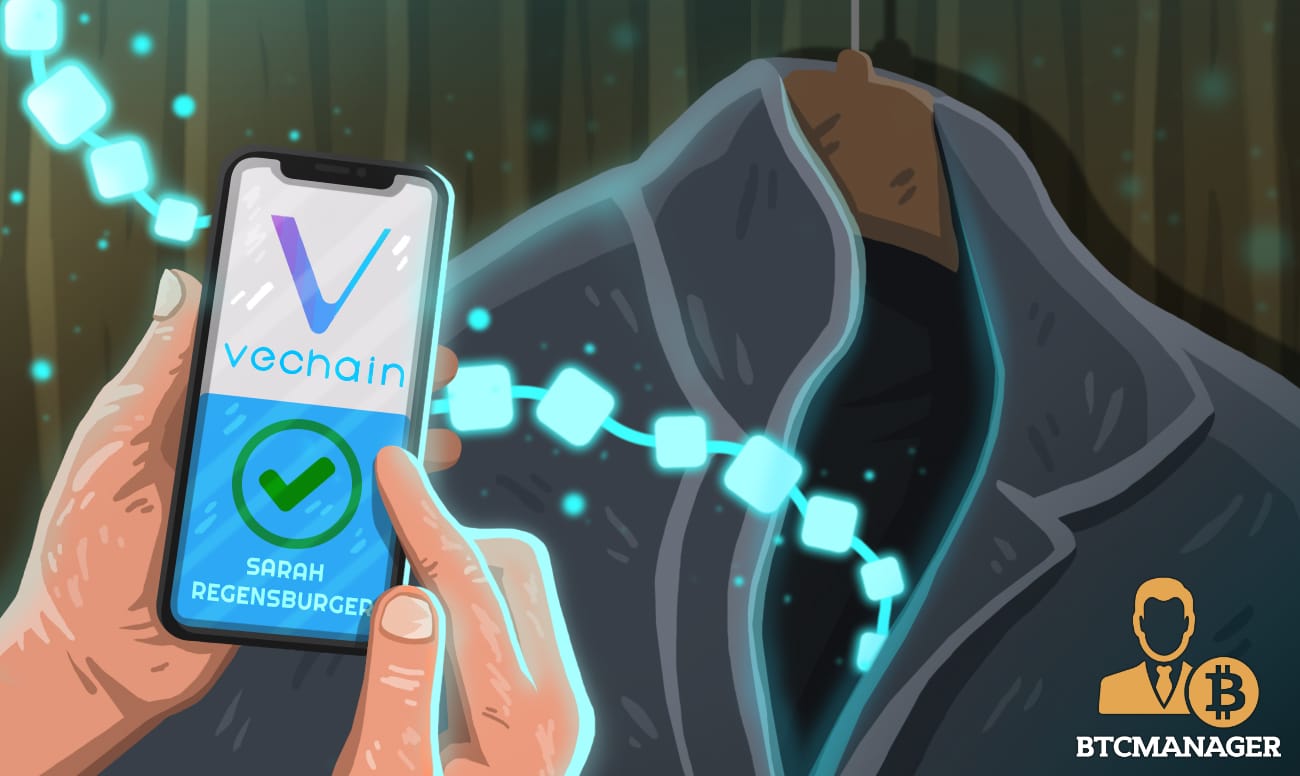 According to a LinkedIn post published on February 29, 2020, U.K.-based fashion brand, Sarah Regensburger is set to deploy VeChain's (VET) blockchain-based supply chain solution to enhance transparency and traceability in the fashion industry.
U.K. Fashion Brand Leverages Blockchain Technology
Singapore-based distributed ledger technology (DLT) project VeChain will reportedly be deployed by famous British fashion brand Sarah Regensburger to streamline the brand's supply chain operations.
She was absolutely amazed about the vision of VeChain and the possibities they offer.
She teamed up with @_DiNeocleous and together they created something special…https://t.co/4XHpGm8cCX $VET #VeChain @vechainofficial #SarahRegensburger #ParisFashionWeek #Sustainability pic.twitter.com/Gw8JmF6CS0

— dataexchange.eth 🦁 (@MikeL0rey) February 28, 2020
Per sources close to the matter, the owner of the U.K.-based fashion brand was "clearly amazed" by VeChain's vision and the opportunity that the DLT project has to offer. Notably, the fashion brand will leverage VeChain's blockchain solutions to ensure traceability in the handmade production to enable customers to know who made their clothes.
The partnership aims to foster an unprecedented level of interaction among all participants in the fashion industry, including the customer.
Sources close to the matter state that the company has already implemented the VeChain blockchain protocol. A live demo of the implementation will reportedly be showcased at the Paris Fashion Week. For the uninitiated, it's at the Paris Fashion Week that the High Fashion Week takes place where only handmade work and the highest quality materials are used for sewing.
Blockchain for Fashion Traceability
The global fashion industry has often found itself at the receiving end when it comes to ensuring that original and legitimate brands reach the customers. The highly-fragmented supply chain space in the fashion industry gives enough room to nefarious elements to replace legitimate products with fake goods.
With blockchain technology at disposal, however, the fashion industry could very soon get rid of this industry inefficiency. The technology's immutability ensures that there is no fraud or cheating involved in the supply chain of various industries across the world, including fashion.
BTCManager reported in June 2019, how luxury fashion brand Alyx had announced the launch of a blockchain pilot powered by IOTA (MIOTA) to increase supply chain transparency and boosting consumer confidence in the brand's products.
Similarly, last year, famous fashion brand Louis Vuitton had joined forces with ConsenSys and Microsoft to launch AURA, a distributed ledger technology (DLT) based platform for tracking luxury and verifying the authenticity of luxury goods.