Unchain Teams up With IoTeX to Raise Funds for People in Ukraine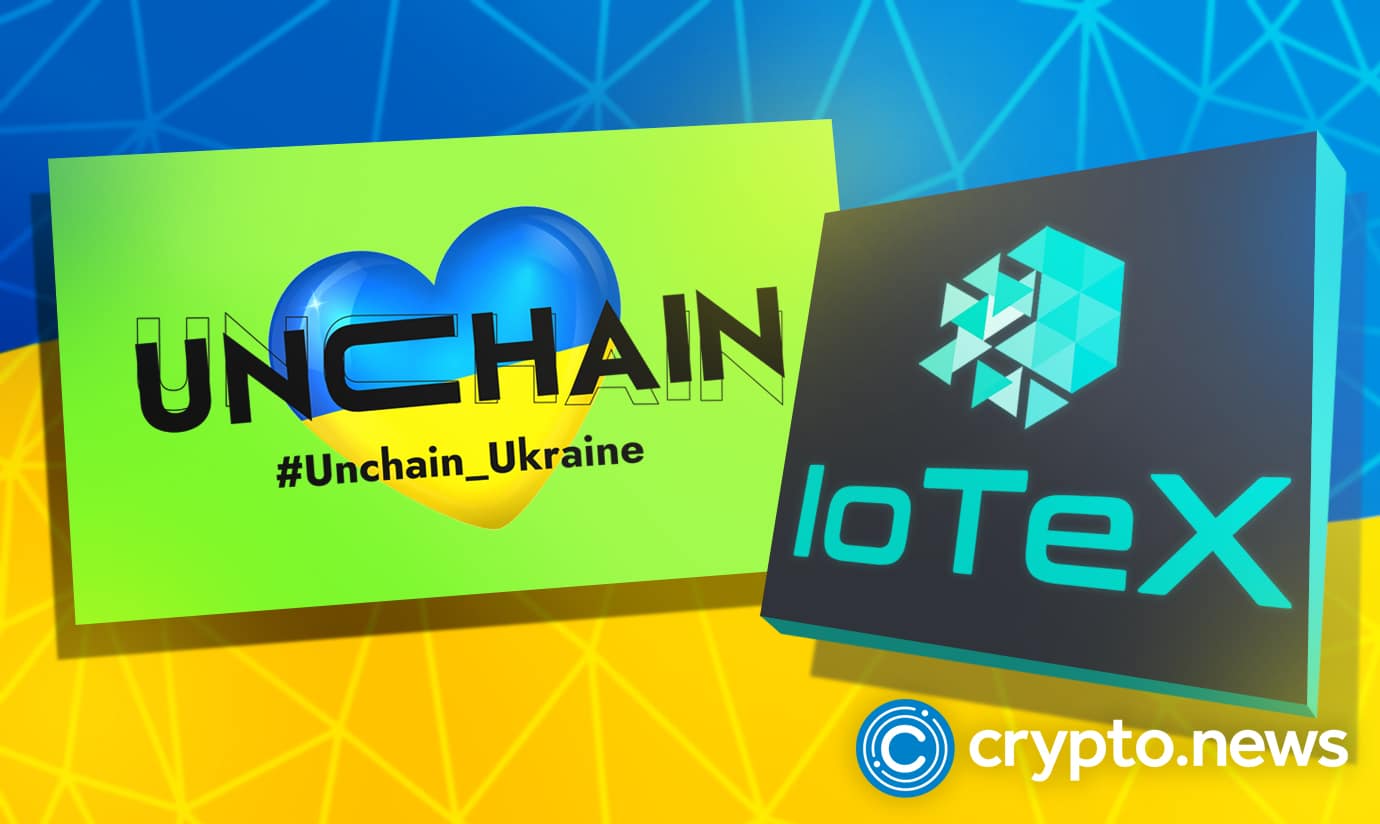 IoTeX has partnered with Unchain Fund 3 to raise donations for their community to transparently help those suffering the horrors of war in Ukraine.
The decentralized machine-economy-focused platform's Head of Business Development, Larry Pang, said IoTeX has committed to matching donations with one million IOTX tokens.
"Unchain and IoTeX will ensure that 100% of the IOTX token donations are used only for humanitarian needs," Pang said. "The donations will help people impacted by the war in Ukraine with food, shelter, and other humanitarian aid. The funds are not for war or other conflict-related efforts."
The IoTeX Foundation will match all donations up to 1,000,000 IOTX. Anyone who donates more than 500 IOTX will receive a commemorative "Peace, Not War" NFT.
Cryptocurrency is once again proof that it is an asset that can empower people from all corners of the world. A recent CNBC report reveals that as Russia's war on Ukraine rages for over 14 days, more than 102,000 digital asset donations totaling over $54.7 million have been made.
Unchain is a charity project created by blockchain activists. Their goal is to "break the chain of war which the Russian Federation started against Ukraine," its team has emphasized. Millions of Ukraininians have fled the country, leaving behind their homes and personal belongings and fearing for their lives.
Backed by Web3 leaders, including Vitalik Buterin and top blockchain projects, Unchain works with local activists to provide food, medicine, transport, clothing, hygiene products, and protective equipment to people in need.
Unchain provides transparent funding reports on how the donations are used. Learn more via Unchain's Telegram and Discord, and read their FAQ.
Also, read more about IoTeX's involvement in the fund and how you can make sure you safely donate IOTX only to the multi-sig wallet created for this effort.