Uniswap (UNI) V3 Set to Go Live on May 5, 2021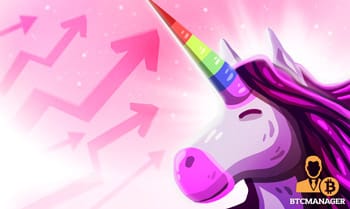 The Uniswap (UNI) team has announced via a March 23, 2021, blog post, that the third iteration of the hugely successful protocol will go live on the Ethereum mainnet on May 5, 2021. Uniswap V3 will come with various improvements including concentrated liquidity, multiple fee tiers, and more.
Uniswap V3 in the Pipeline 
Building upon the success of Uniswap V1 and V2, which it claims has facilitated more than $135 billion in trading volume since its May 2020 rollout, the decentralized finance (DeFi) heavyweight is now looking to launch Uniswap V3, an iteration the team claims will be loaded with all the features that will make Uniswap the most flexible and efficient automated market maker (AMM) ever developed.
As stated in its blog post, Uniswap V3, which is expected to go live on the Layer1 Ethereum mainnet on May 5, 2021, will support a vast array of innovative features, including concentrated liquidity, multiple fee tiers, capital efficiency, range orders and more.
"Today, we are excited to present an overview of Uniswap v3. We are targeting an L1 Ethereum mainnet launch on May 5, with an L2 deployment on Optimism set to follow shortly after," the team wrote.
Enter Uniswap V3 
The team says unlike in Uniswap V2, where liquidity providers (LPs) earn profits on only a small portion of their capital and are subjected to high degrees of slippage, Uniswap V3's concentrated liquidity feature fosters capital efficiency, as it makes it possible for LPs to concentrate their funds within specific price ranges, thereby providing more liquidity and earning more rewards with fewer risks.
"An LP in the ETH/DAI pool may decide to allocate $100 to the price ranges $1,000 to $2,000 and an additional $50 to the ranges $1,500 to $1,750," the team explains, adding that the strategy enables users to trade against the "combined liquidity of all individual curves with no gas cost increase per liquidity provider."
And the total trading fees generated at a given price range are shared by LPs according to the amount of liquidity they contributed to the range.
Shedding more light on the concept of concentrated liquidity and capital efficiency, the team wrote:
"Alice and Bob both want to provide liquidity in an ETH/DAI pool on Uniswap v3. They each have $1m. The current price of ETH is 1,500 DAI. Alice decides to deploy her capital across the entire price range (just like in V2). She deposits 500,000 DAI and 333.33 ETH (a total of $1m)," However, Bob, on the other hand, who fully understands the concept of concentrated liquidity, "creates a concentrated position, depositing only within the price range from 1,000 to 2,250."

"He deposits 91,751 DAI and 61.17 ETH, worth a total of about $183,500 and keeps the other $816,500 himself."
Now, while Alice's invested capital is 5.44x more than Bob's, they will both earn the same amount of fees, provided the ETH/DAI price stays within Bob's 1,000 to 2,250 range and peradventure the price of  ETH falls to zero, Bob will lose just $159,000, versus Alice's $1m.
What's more, Uniswap V3 also offers LPs flexible fees. Users can choose to earn 0.05 percent, 0.30 percent and 1.00 percent per pair, making it easier for them to tailor their margins according to the expected pair volatility.
Other innovative features on Uniswap V3 include advanced oracles, non-fungible liquidity, range orders and active liquidity.
At press time, the price of Uniswap (UNI) is hovering around $31.57, with a market cap of $16.54 billion, as seen on CoinMarketCap.