Universe Finance IDO to Go Live on February 15, 2022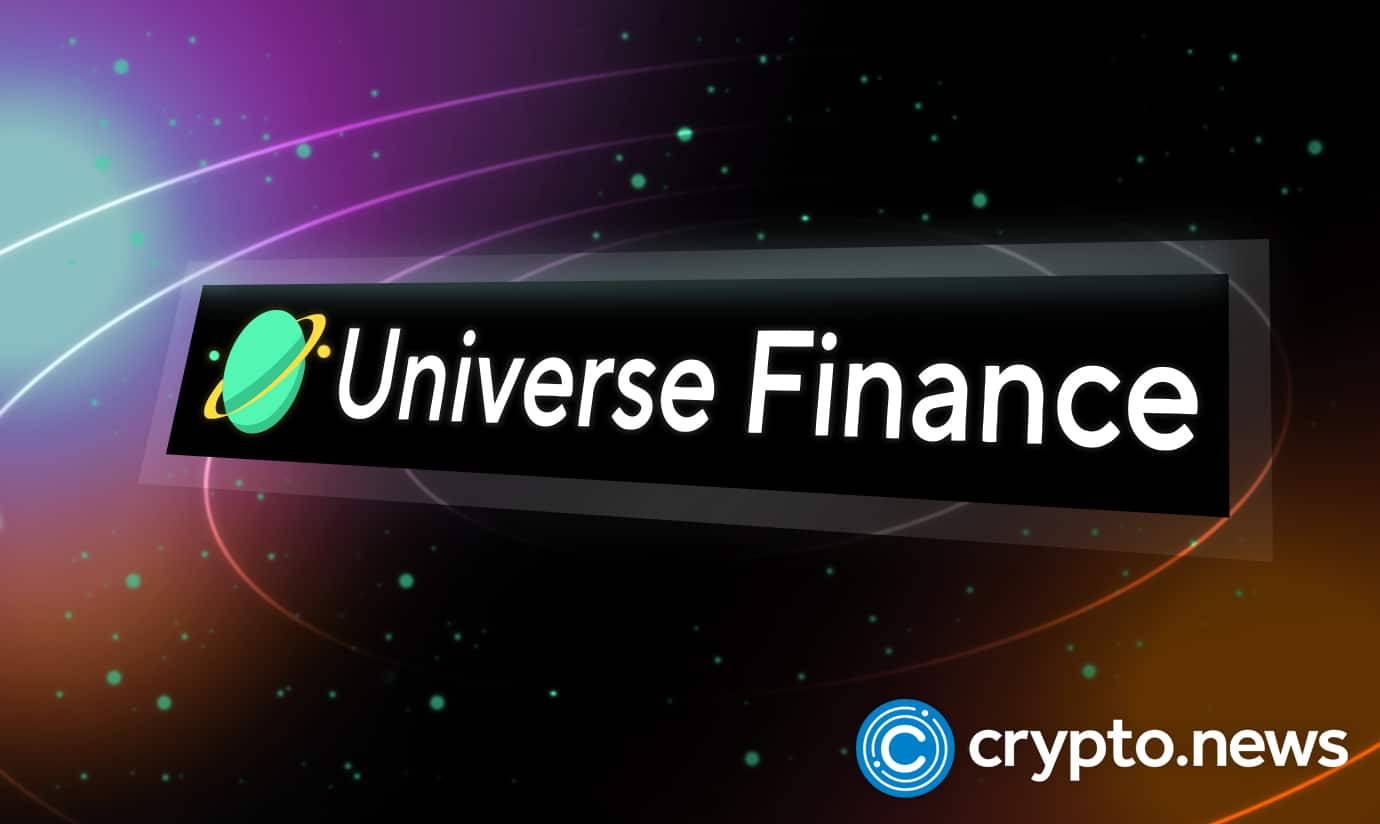 Universe Finance, has announced that its initial decentralized offering will go live from February 15 to 18, 2022. Universe Finance claims to be the best Uniswap V3 liquidity management protocol on Polygon (MATIC) and Ethereum (ETH)
Universe Finance IDO
 Universe Finance, an active liquidity management platform of Uniswap V3 based on risk ranking and quantitative strategies, has announced that its initial decentralized offering (IDO) event is scheduled to go live from February 15 to 18, 2022.
Universe Finance says its primary objective is to help liquidity providers on Uniswap V3 maximize returns. 
Universe Finance has formulated a vast array of innovative products and cutting-edge liquidity management tools to help users mitigate serious challenges such as increased risk, exorbitant gas fees, the timing and frequency of rebalancing and reinvestment.
Uniswap V3 offers users higher liquidity provision yields. However, to enjoy these juicy yields, liquidity providers must overcome a number of hurdles including accurately predicting the frequency and timing of rebalancing, beating the crazy gas fees that come with reinvesting on the platform, negative market volatility, and more.
These serious challenges have proven to be a barrier to entry into the Uniswap decentralized finance ecosystem for many newbies. 
Universe Finance Redefining Uniswap V3 Liquidity Mining 
Universe Finance has formulated a proactive liquidity management tool that can automatically leverage, reinvest, and manage risk levels for liquidity providers. Some of the innovative tools from the stables of Universe Finance include:
Universe Backtesting Platform: the first ever LP revenue backtesting system on Uniswap V3. The Universe Backtesting Platform offers accurate on-chain data, granularity of block-level backtesting, flexible self-defined parameters, and robust strategy analysis indicators. This solution helps users to understand the benefits and the risks of Uniswap V3 LP and customize their LP strategies as needed.
Active LP Management Quantitative Strategies:  extreme market volatility helps users to scale several hurdles on Uniswap V3, including high risk and rebalancing costs and more. Universe Finance says it has successfully created a multifactor quantitative financial model that provides users with "stable income" through a large amount of data backsetting and optimizing. Universe Finance claims the annualized earning of fee APY of its smart vault has surpassed 150 percent in the past two months, with the net annualized income standing at between 50 to 70 percent, outperforming other products on the market.

Universe Private vault: an intelligent vault designed for high net-worth individuals and institutions. It offers an improved level of security, flexible deployment, multiple technical solutions and more.

Universe Hedge Vault: designed for risk-averse users that provide liquidity with stablecoins like tether (USDT).It allows users to borrow funds to create market-neutral hedging LP positions, generating more fee income, while also offsetting the price risk of risky assets in the positions.

Leveraged Vault: designed for users with a strong risk appetite.by depositing in the leveraged vault, users can create long or short trading LP positions to earn high trading income based on market evaluation.
Thefts and hacks are quite commonplace in the decentralized finance ecosystem. However, the Universe Finance team has put in place several fail-proof security features to guard the platform against malicious activities. 
Since its launch, Universe Finance has inked partnership deals with a good number of leading blockchain projects, including Instadapp, Polygon, Olympus, DODO, Tetu.io, Stake with US, Poolz, Biconomy, and DefiLlama.  
In the past 12 months, Universe Finance has achieved several significant feats in its development, including cross-chain interoperability with Polygon, and the smart vault v2 launch, which allows users to deposit single assets.
On February 23, the Universe Finance Leveraged Vault will officially go live and in the coming months, the team says it plans to make the platform interoperable with several other chains, launch leverage farming on Polygon and Ethereum, provide a private vault for DAO treasury management and ultimately attract $1 billion in Uniswap V3 liquidity.