U.S. Authorities List Blockchain Among COVID-19 Critical Services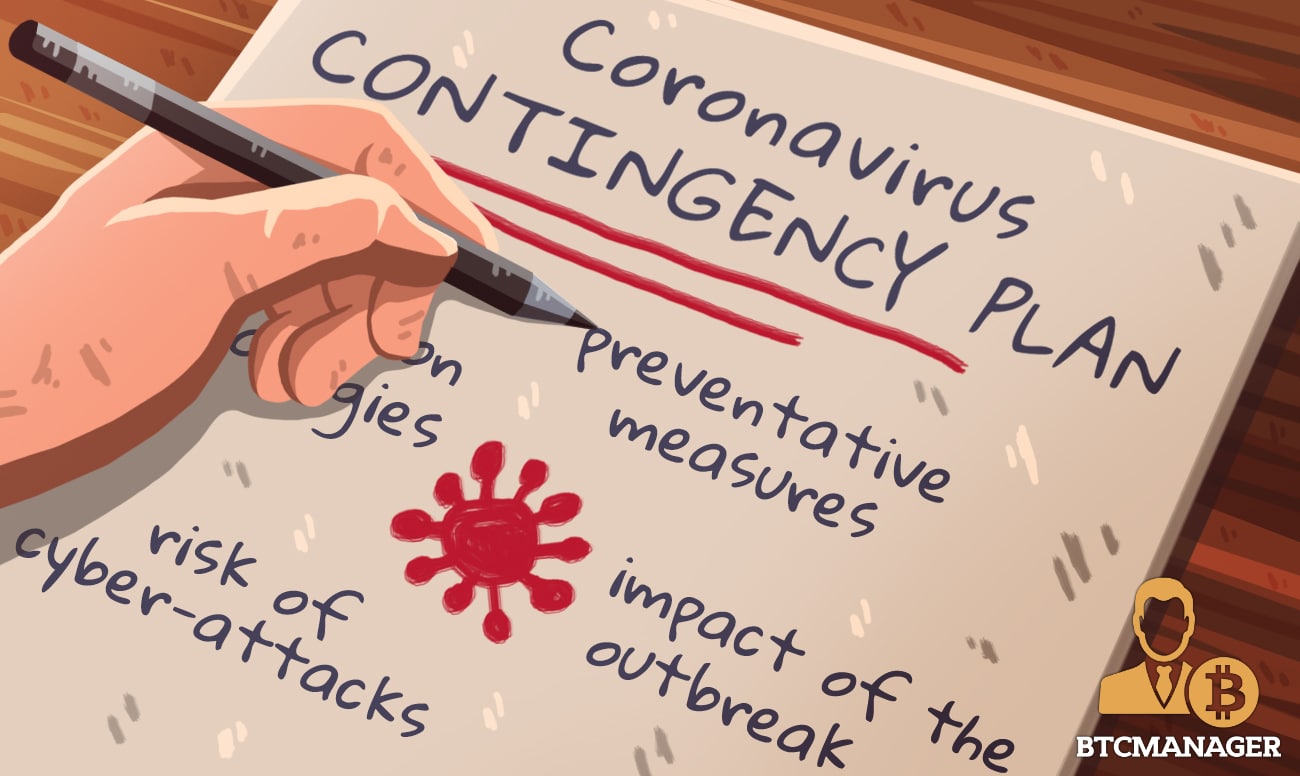 In accordance with the COVID-19 guidance issued by President Donald Trump on March 16, the Cybersecurity and Infrastructure Security Agency (CISA), has listed distributed ledger technology (DLT) among the critical infrastructure services needed to effectively reduce the spread of the virus, as such, blockchain managers as "Essential Critical Infrastructure Workers" are expected to maintain their normal work schedule.
Blockchain a Critical Infrastructure Service 
In line with President Trump's COVID-19 guidance which states that those who work in critical infrastructure industries such as pharmaceuticals, healthcare, food supply chain and others, are expected to maintain their normal work schedule, the Cybersecurity and Infrastructure Security Agency, a part of the United States Department of Homeland Security have listed blockchain managers in food and agricultural supply chain as critical infrastructure workers.
CISA says:
"CISA has developed an initial list of "Essential Critical Infrastructure Workers" to help State and local officials as they work to protect their communities while ensuring continuity of functions critical to public health safety, as well as economic and national security. The list can also inform critical infrastructure community decision-making to determine the sectors, sub-sectors, segments, or critical functions that should continue normal activities, appropriately modified to account for Centers for Disease Control (CDC) workforce and customer protection guidance."
At a time when a good number of U.S.-based top firms including Google, Amazon and Twitter have already implemented work-at-home policies for their employees, CISA says its new list will assist prioritizing activities related to continuity of operations and incident response, including the "appropriate movement of critical infrastructure workers within and between jurisdictions."
Importantly, CISA has made it clear that its latest list of Essential Critical Infrastructure Workers is advisory in nature, as such it should not be seen as a "federal directive or standard in and of itself. 
So far, out of the 35,070 reported cases of coronavirus in the United States, 458 people have died from the disease, while just 178 infected people have fully recovered.
While blockchain technology has been changing the face of finance globally by powering real-time cost-efficient cross-border payments and more, the nascent technology is also quite instrumental in supply chain and logistics.
Earlier in February 2020, BTCManager informed that the United States food safety watchdog, the Food Safety and Inspection Service (FSIS) has joined forces with IBM to develop a blockchain proof-of-concept for the optimization of food export certification systems.