US-based Customers Bank to Offer Banking Services to Crypto Firms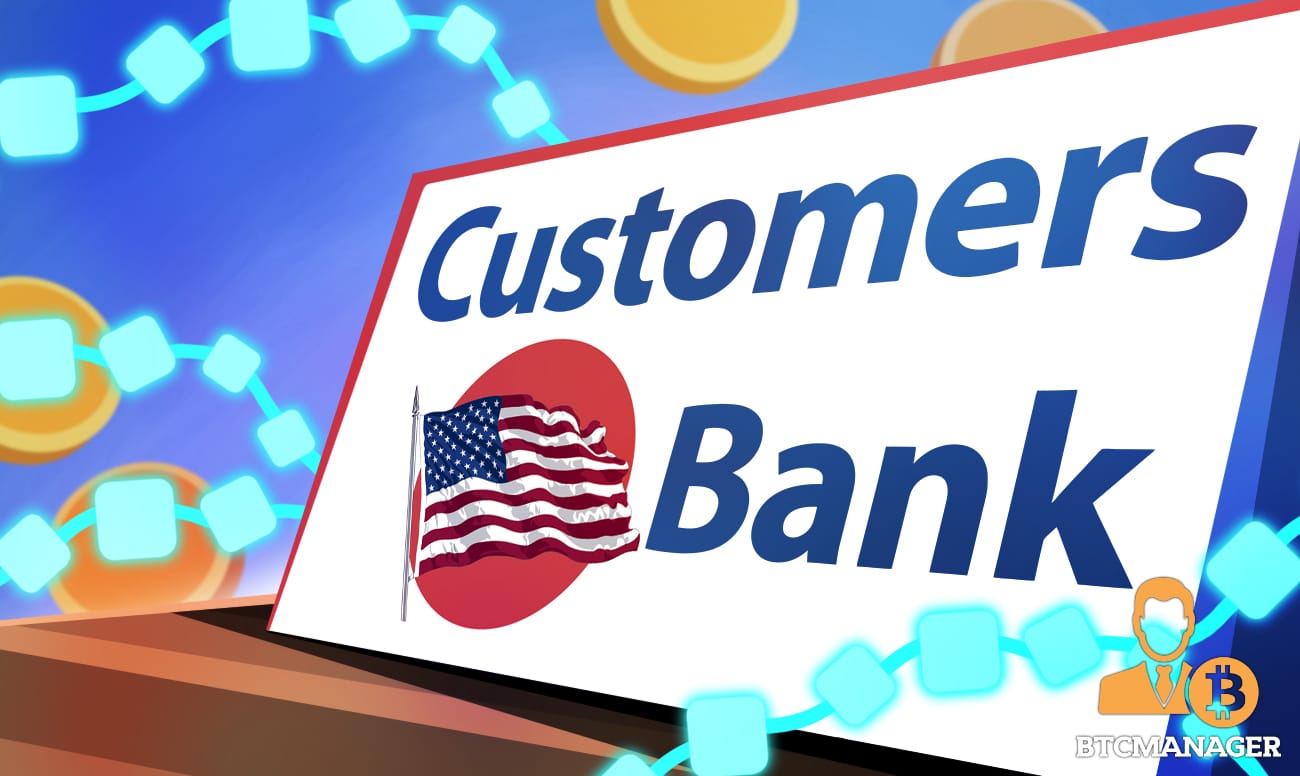 West Reading, Pennsylvania-based Customers Bank is the latest bank to join the list of FDIC-insured institutions in the country keen on working with cryptocurrency companies.
Customers Bank to Work with Crypto Firms
For the uninitiated, Customers Bank boasts about $19.6 billion in assets and, at present, commands assets worth of 0.52% of the size of JPMorgan.
The bank will work with blockchain-based payments provider Tassat to provide real-time tokenized dollar transfers in addition to accounts for crypto firms.
Customers Bank is poised to compete with California-based Silvergate and New York-based Signature to aid crypto firms with basic banking services such as bank accounts as well as a blockchain-based platform for clients to instantly send each other dollars 24/7.
Commenting on the development, Cameron Somers, Customers Bank's head of digital assets, said:
"We are well-positioned to be a great third banking option that can offer a strong offering to the digital asset space. The main focus is to build a low cost deposit franchise very similar to what Signature Bank and what Silvergate Bank has done."
Due to the current strict anti-money-laundering (AML) regulations and know-your-customer (KYC) requirements in place, the vast majority of US banks have been on the fence when it comes to working with cryptocurrency companies.
On the contrary, however, crypto exchanges and other companies that serve the crypto market process a high volume of payments and require the services of several banks to store and seamlessly move their users' fiat.
Sam Sidhu, Vice-Chair and Chief Operating Officer, Customers Bank, said:
"Customers continue to try to find ways to be involved, engaged, and interested in the cryptocurrency world. Some banks might offer rewards or custody services to consumers. We are focused on the businesses that may directly or indirectly service those customers."
Financial Institutions Embracing the Crypto Wave
It is no surprise that the pace of adoption of cryptocurrencies has commensurated with the rising price of digital assets.
Last year in December, Quontic Bank became the first FDIC-insured financial institution to launch a Bitcoin rewards checking program.
At press time, bitcoin (BTC) is changing hands at $49,322, according to data on CoinGecko.