US: Senators Introduce Amendment to Infrastructure Bill to Ease Crypto Reporting Requirements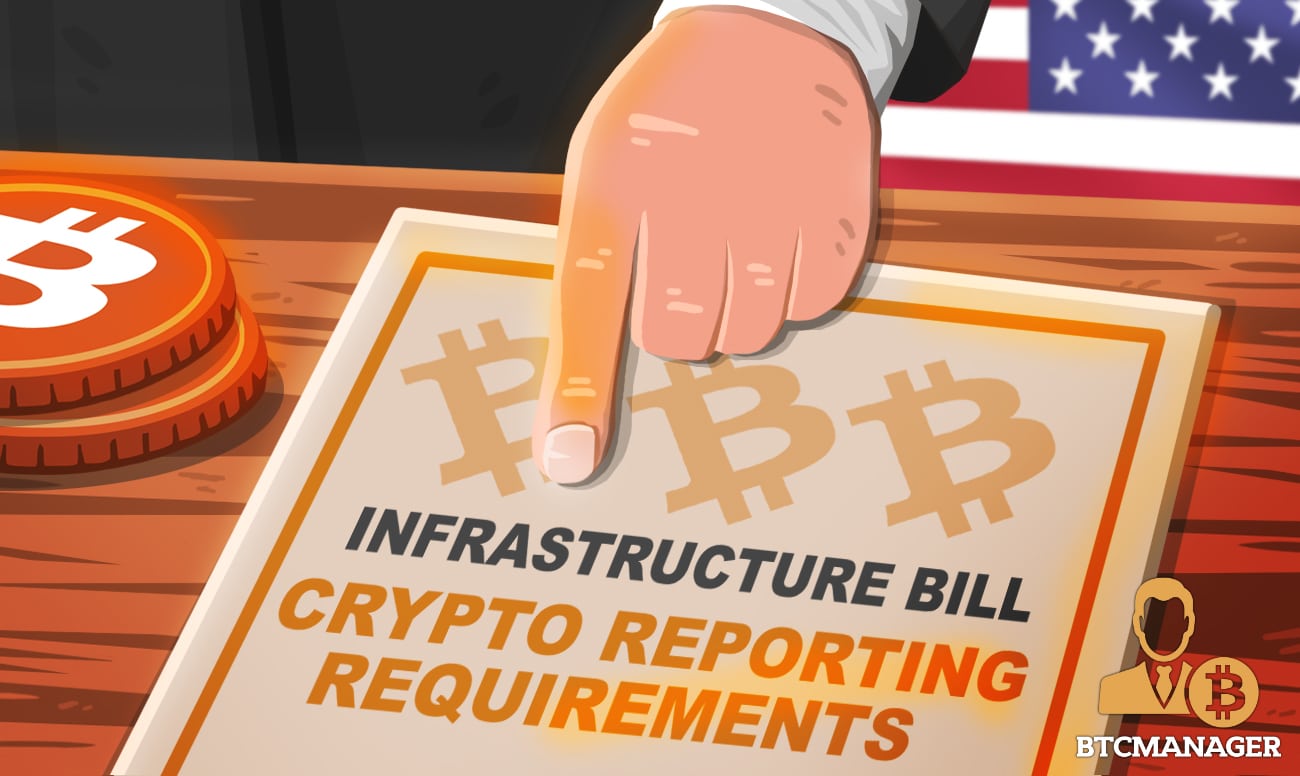 The cryptocurrency industry's last-minute lobbying push to amend provisions in the bipartisan infrastructure bill that was completed over the weekend could succeed in eliminating some of the Internal Revenue Service (IRS) scrutiny that stakeholders in the sector would face.
Three US Senators have introduced an amendment to the $1.2 trillion infrastructure package now before Congress, seeking to alter one of the provisions previously deemed an "imminent threat" to the country's digital asset market.
Initially, the Senate put cryptocurrency in the infrastructure bill as a "pay-for" clause, with the goal of generating revenue for the bill through improved tax compliance on crypto businesses. These parties would be required to submit reports with the IRS.
As originally drafted, the crypto information reporting requirements for tax purposes classified decentralized exchanges (DEXs) along with hardware manufacturers, software developers, and others as "brokers " required to report transactions, despite the fact that some of these entities do not have customers with know-your-customer information.
Crypto Community Wins?
This has resulted in heavy backlash from the crypto community. As such, Senators Wyden, Lummus, and Toomey have instead proposed modifications that expressly exclude validators, hardware and software manufacturers, and protocol developers from these tax reporting obligations.
"By clarifying the definition of broker, our amendment will ensure non-financial intermediaries like miners, network validators, and other service providers — many of whom don't even have the personal-identifying information needed to file a 1099 with the IRS — are not subject to the reporting requirements specified in the bipartisan infrastructure package," Toomey said in the latest statement to CNBC.
Currently, cryptocurrency exchanges may issue investors a Form 1099-K outlining the transactions they've completed. This information is also obtained by the IRS.
"Our amendment makes clear that reporting does not apply to individuals developing blockchain technology and wallets. This will protect American innovation while at the same time ensuring those who buy and sell cryptocurrency pay the taxes they already owe," said Wyden, chair of the Senate Finance Committee.
However, one of the original bill's authors, Rob Portman, argues that the phrase isn't problematic, saying on Twitter that "digital assets like bitcoin and other cryptocurrencies are a rapidly growing part of our economy."
"The legislation imposes no new reporting requirements on software developers, crypto miners, node operators, or other non-brokers," he tweeted.