Is Usability the Biggest Barrier to Enterprise Blockchain Adoption?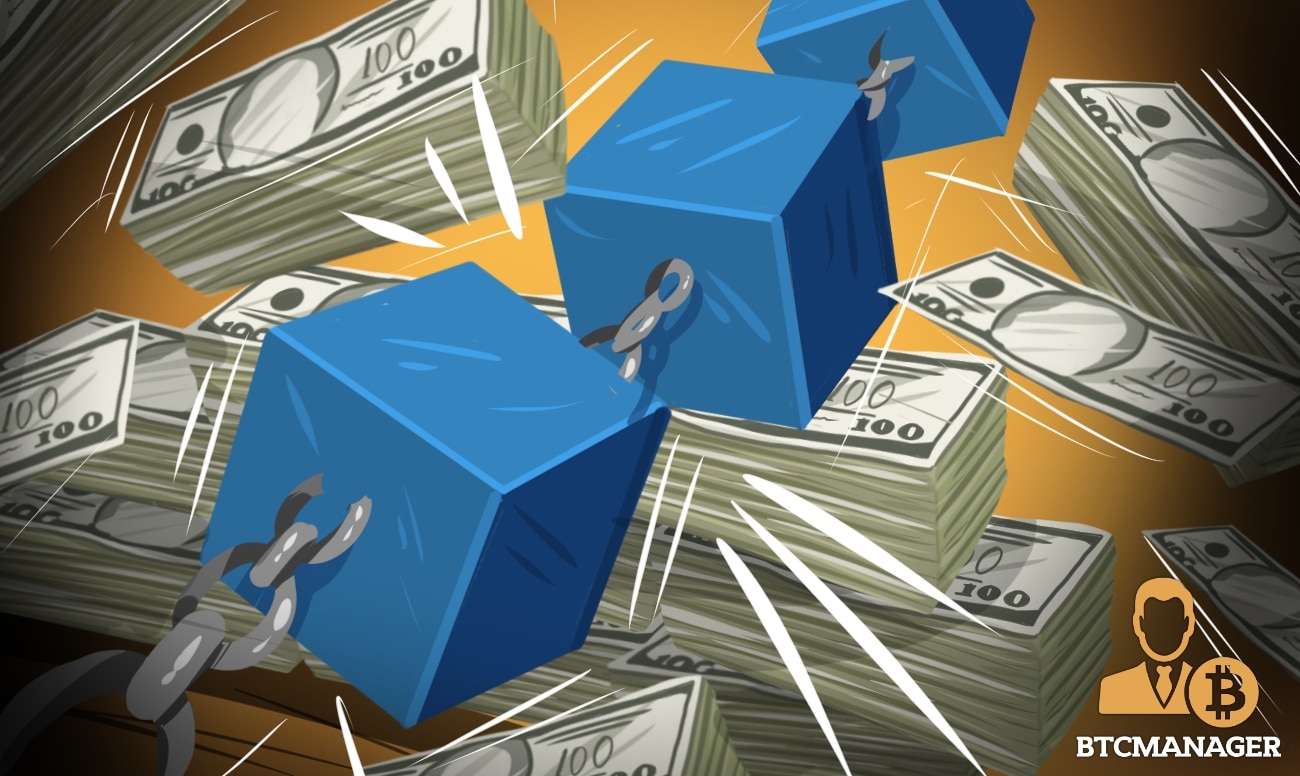 Back in 2016 and 2017, enterprise blockchain was the subject of massive hype within the cryptocurrency community. But over subsequent years, it's fair to say that enterprise adoption of public blockchains generally didn't live up to the initial promise. To some extent, this was inevitable. After all, blockchain was never going to be a solution to all problems.
However, it would be reasonable enough to expect more progress than we've seen to date. Last year, research from Gartner indicated that only 11% of CIOs said they were involved with any short-term planning or implementation of blockchain technology – and that was before the global pandemic upended the strategic agendas of entire industries. 
Commentators will point to multiple barriers for enterprises in the adoption of public blockchains. For a while, a lack of scalability seemed to be a key blocker, with many comparisons drawn between Visa's 24,000 transactions per second (tps) compared to Ethereum's paltry throughput of 15 tps. But over recent years, other platforms, including EOS, Tron and Zilliqa, have launched offering far higher throughput than Ethereum. Not to mention the various second-layer platforms based on Ethereum. Yet enterprises haven't rushed to embrace these newer, faster platforms. 
Enterprise Demand is for Out-of-the-Box
Looking at other developments in corporate IT over recent years, a far more obvious reason for the lack of enterprise blockchain adoption emerges. Large companies tend to use services, software, and applications that are ready to use out of the box. It's led the entire "as-a-service" segment to balloon over the last decade. With over half of large companies completely outsourcing their IT operations, an IT department these days is more likely to consist of managers of external services than technical professionals. 
So it should come as no surprise that organizations are struggling with blockchain adoption. Even the supposedly latest-and-greatest blockchains, such as Polkadot, are protocol-level platforms. For an enterprise, there's a gaping chasm between a protocol and an enterprise-ready application. 
This chasm is one that Swiss company Jelurida has become well-positioned to fill. Jelurida operates the Ardor blockchain, a multi-chain public platform that offers users the ability to build and customize their own "child chains". The critical difference between Ardor and other multi-chain platforms like Polkadot is that Ardor already has a full-featured, permissionless child chain called Ignis, which offers organizations the ability to implement blockchain functionality right out of the box. 
A Ready-Made Blockchain Solution
For anyone looking to utilize some of the core features of a blockchain without building their own system from scratch, Ignis offers several ready-made solutions. Users can list their tokens on the Ignis decentralized coin exchange, mint tokens on an asset exchange, or buy and sell goods on the Ignis marketplace. There is also a customizable voting system that will allow users to create votes configured according to different models – for example, based on token balance or account weighting. The Ignis data cloud can host data and files on the blockchain, with the ability to make it searchable by channels or keywords. 
If an enterprise wants to create their own custom child chain, Ignis also provides some specific account customization functionality to other child chains. For example, if users within an organization should have specific delegated rights or multiple signatures are required for a transaction, these permissions are configurable via Ignis. 
Enterprise Use Cases
Since its genesis block in 2018, several enterprises and use cases have adopted Ignis' out-of-the-box features. Most notably, this year, the Austrian government has been funding projects working with Jelurida on utilizing features of Ignis and Ardor in several projects. 
For example, as part of the government's drive towards sustainable energy usage, it worked with several organizations, including Jelurida and the Australian Institute of Technology, to develop a project called Hot City. It uses gamification to empower citizens to identify local sources of waste heat that can be recycled back into the energy grid. Anyone who contributes a viable source is rewarded with tokens, which are awarded and secured by the Ignis monetary system app.
A separate sustainability initiative called Cycle4Value has also made use of Ignis to reward users in tokens for cycling, as an attempt to reduce traffic pollution. This project was funded by the Austrian Research Promotion Agency in collaboration with several other organizations. 
These are only two examples. However, both cases illustrate how easily an organization could simply fit the tokenization feature into their gamification concept, without needing to engage teams of developers to implement their solution. In both cases, blockchain experts from Jelurida were also on hand to support the implementation. This benefit is lacking in most public blockchain platforms where users and developers rely only on open-sourced documentation. 
From the slow pace of progress over recent years, it's evident that enterprise blockchain has some way to go. However, overcoming the usability problem and making implementation easier for organizations is a critical milestone on the path to adoption. Over the coming years, if more companies and projects progress in this regard, enterprise blockchain could eventually realize its true potential.