This "Valueless" Token Powered DeFi Project Curve to $300 Million in TVL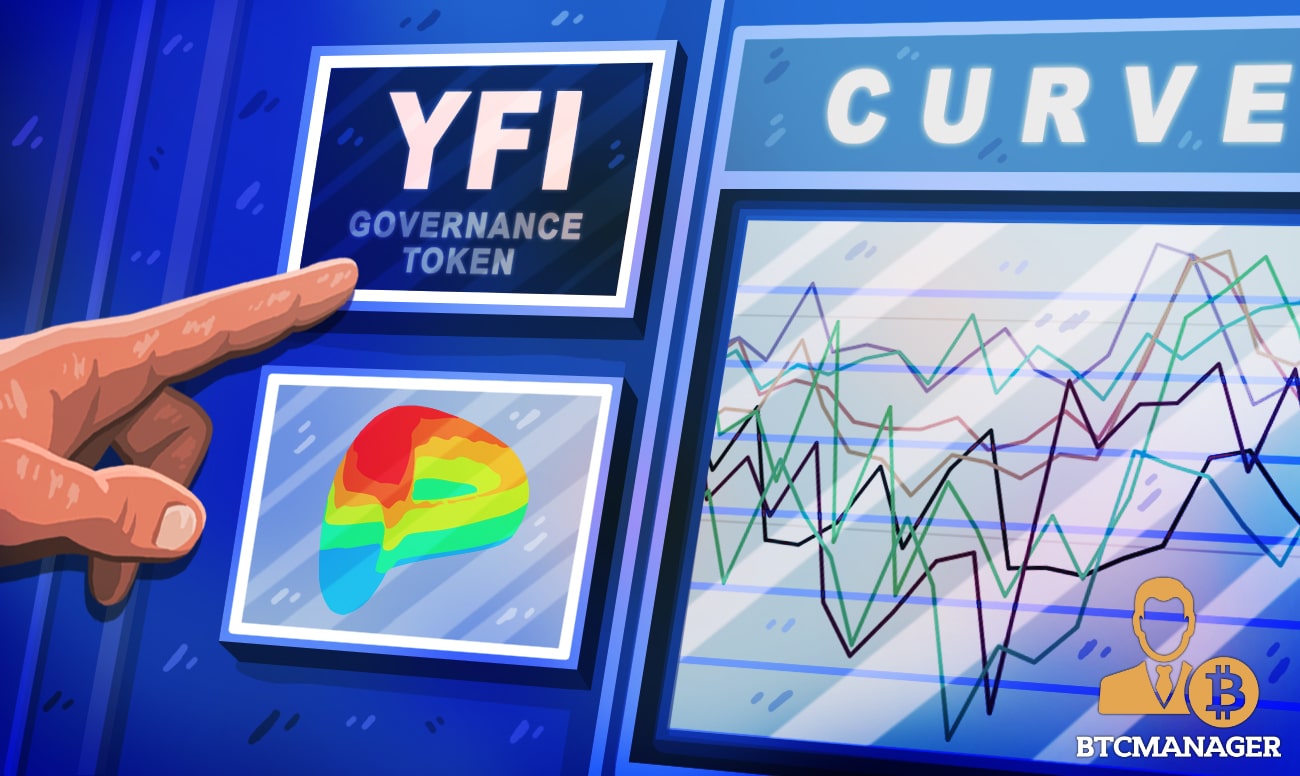 A shiny new DeFi swap protocol has its value surge 3x to $300 million total value locked (TVL) under a week. But it's no technical stature – the token behind the pool's surge states its value to "close to zero."
Yield Farmers Push Protocol to $300 Million
A series of exploits involving DeFi pools, stablecoins, and an understanding of obscure tokens is driving the yearn.finance (YFI) token to unprecedented prices. It went from $0 to $1,200 earlier this week but has since fallen to the current $850.
Capturing those gains are "yield farmers" generating annual yields of 1000 percent (not a typo), using the YFI token on Curve Finance.
In the past week, Curve.fi has added over $226 million to the total value locked in its DeFi smart contracts. It's climbed to the fifth-largest DeFi protocols by total value locked, behind heavyweights like Maker, Compound, and Aave.
The YFI governance token, one of the liquidity providers of the platform, has a circulating supply of only 30,000. Its founder, Andre Cronje, says the token is "valueless," and even held much of the governance until ousting himself completely from the platform earlier this week.
Decrypt noted:
"Andre Cronje has emphasized the YFI token has no intrinsic economic value, and governance was distributed because Cronje and other yEarn developers are lazy and don't want to do it."
Curve allocates unused pooled liquidity to DeFi projects like Compound and yearn.finance, charging interest earnings for liquidity deposits. This allows borrowers access to quick, cheap capital, and lenders the chance to hose out their holdings for some interest.
Before the YFI governance token was added to Curve this week, the latter had less than $100 million in assets locked. Now, real-time data shows $300 million locked.
Here's Why YFI Boomed
The Defiant, a publication that solely tracks DeFi projects and developments state demand for YFI boomed due to two reasons; 1. The YFI distribution model that generously rewards liquidity providers, and 2. a complex routing of liquidity and earned governance tokens across multiple DeFi products.
Together, those with a sound understanding of all the projects (along with the ability to manage risks) are able to reap the famed 1000 percent APY benefits.
For now, the YFI release has given Curve more exposure in the crypto-space, allowing the protocol to keep the DeFi frenzy going. However, there are some fears – much of that user interaction maximizes returns from "distributed governance schemes and highly complex financial windups whose value to the wider DeFi ecosystem is difficult to nail down."