Vave: A platform offering live casino features to the crypto community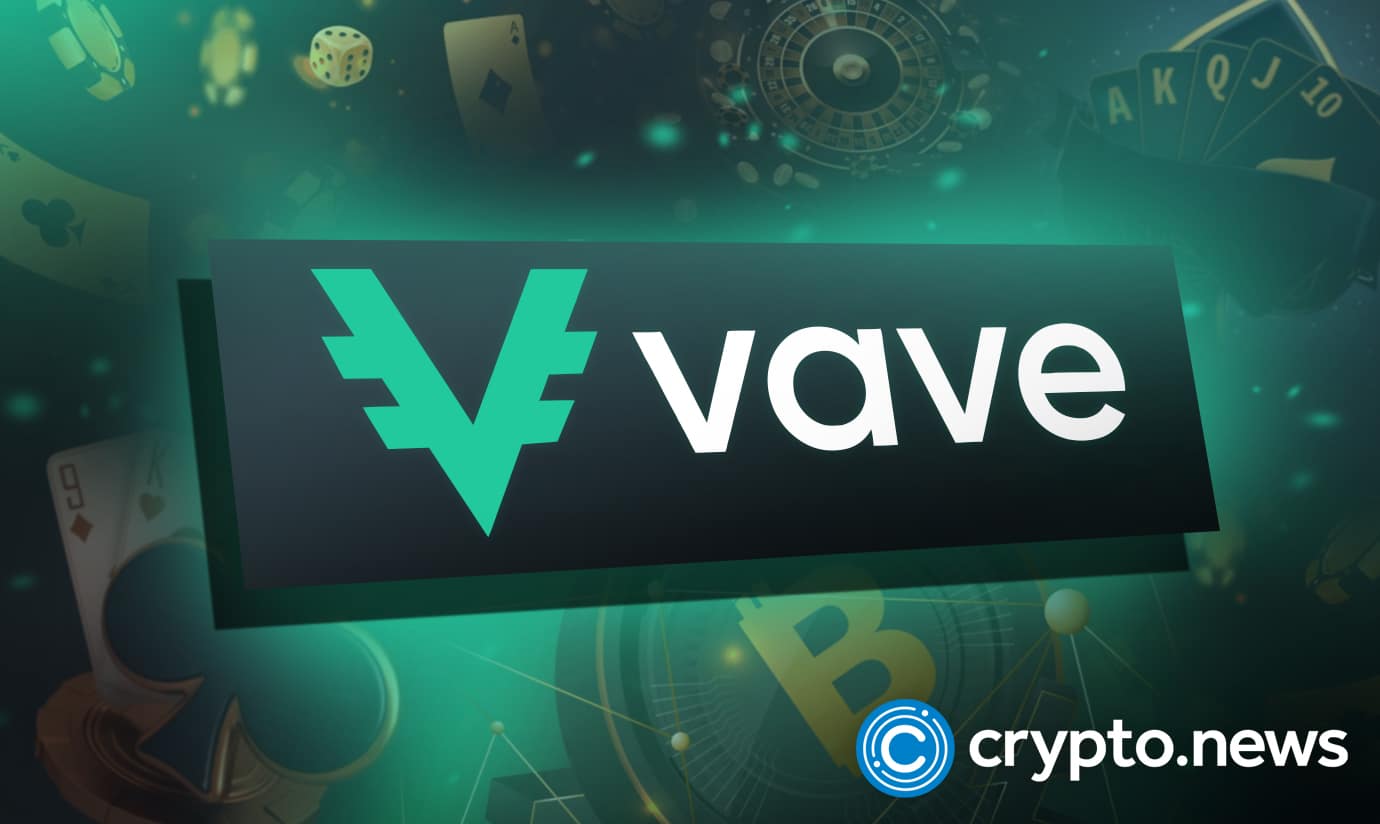 The crypto community is constantly looking for new and innovative platforms that offer live casino features. Vave is one such platform that has been making waves in the industry thanks to its unique offerings.
In this article, we look closely at how Vave works and what it has to offer customers. We will look into all the platform's features and services, from signing up and deposits to withdrawals and sports betting.
Understanding how Vave works
Vave is a one-stop shop for all your online gaming needs. The project's goal was to create a platform that combines a sportsbook's convenience with a casino's excitement. It aims to allow users to bet on sports and play casino games with cryptocurrencies, all in one place.
The Vave team has worked hard to ensure that you get an optimized user experience every time you sign in. The platform features a modern, easy-to-use interface and an extensive library of slots, live dealer games, and casino games.
Moreover, you can purchase major coins with fiat right in the account. Lastly, player winnings will be theirs to keep, thanks to anonymity and security measures. All of this makes for a truly unique gaming experience that is sure to please crypto enthusiasts around the globe.
The signing up process
The first thing you need to know about Vave is how to sign up for the platform. You must fill out a registration form with your valid email address, choose a nickname, and set a password.
Click the "Sign Up" button on the main page to start the process. Afterward, fill in the required fields and confirm your account through an email sent to you by Vave.
If you have difficulties, use the 24/7 Live Chat, and the support team will help you. Remember your password or reset it using the "Forgot Password?" feature.
Customer service
We mentioned the Live Chat feature as a universal helper for any questions or issues you may face. The project's customer service team is always available and ready to help with any issues or inquiries you may have.
Vave strives to provide friendly and reliable customer service to all players. The company takes pride in offering an enjoyable gaming experience. Its commitment is to maintain the highest standards of quality regarding customer service.
Its "Vave Rescue Rangers" are available to help you with any issues or questions they may face on the website. They are proud of the customer service team and strive to ensure that each player gets an enjoyable gaming experience.
The website's Live Chat feature is available in multiple languages (English, German, Spanish, and Russian). The customer service team is ready to assist players with inquiries or issues. Players can also save the chat transcripts for future reference.
Deposits and withdrawals
Vave's deposit and withdrawal policies ensure customer safety and maximum convenience simultaneously. All available currencies, limits, fees, and other information are easy to check on the "Payments" page.
First, you must sign up for an account. Once you make a deposit, the crypto funds will appear on your balance almost instantly.
In the case of fiat currency deposits, the process may take some time, so just wait patiently. This is perfectly normal because third parties need to process these transactions.
The minimum amount allowed for deposit and withdrawal is 20 USDT or equivalent in other cryptocurrencies. You will find helpful information for other currencies on the "Payments" tab.
Sports and live betting
It is time to begin our analysis of the platform's sports and live betting feature. The first thing you should know is that the platform offers an incredible range of sports, leagues, and competitions.
You will have no difficulty finding the event you want to bet on. The odds are also very competitive. The live betting feature is just as appealing, with events available for you to bet in real-time and great odds.
For instance, you can bet on football, basketball, tennis, ice hockey, or any other sport of your liking. You can also place bets based on special events such as FIFA World Cup and the Olympics.
Slots and live casino
Slots and live casinos are other fundamental sections of the platform. You will find a comprehensive library with all types of games, from classic to modern, and all sorts of themes. This diverse selection ensures you can always find something suitable for your taste or level of expertise.
For instance, the slots section features multiple classic titles, and you can enjoy both the "New" and "Popular" categories. Concerning live casinos, you will find what you need in the "Roulette," "Blackjack," "Game Shows," and "Baccarat" subsections.
You can choose to filter all the games by provider. Also, you may use the search bar at the top of the page to look up a specific title.
Finally, if you want something more interesting, head to the "Vave Games" section and try out the team's exclusive titles.
Responsible gaming
Vave also cares about its players and their well-being. The team has a responsible gaming system in place to help players manage their gambling habits and avoid any problems.
For instance, it is possible to set up financial limits or a self-exclusion period. If you have a gambling problem or want to learn more about responsible gaming, Vave has the information you need.
Special promotions at any given time
For those looking for a great welcome offer, Vave provides bonuses for several operations on the platform. For example, you may enjoy a first deposit casino bonus with an operation in USDT. 
The company set up a page dedicated to special promotions available at any time.
The Vave team always looks for great opportunities to reward its players and regularly updates the page with new offers. You can take advantage of these bonuses as soon as you see them, so keep an eye on that part.
Our conclusions
To conclude, Vave is an incredible gambling platform that has something for everyone. It offers a great selection of sports and casino games with fantastic bonuses and promotions.
The team is always looking to improve the user experience. Therefore, you can rest assured knowing that your funds are secure and your activities remain private at all times.
Vave's website has more information about the platform, so check it out before playing.
Disclosure: This content is provided by a third party. crypto.news does not endorse any product mentioned on this page. Users must do their own research before taking any actions related to the company.