VeChain to Power DNV GL's Infection Risk Management Solution to Tackle COVID-19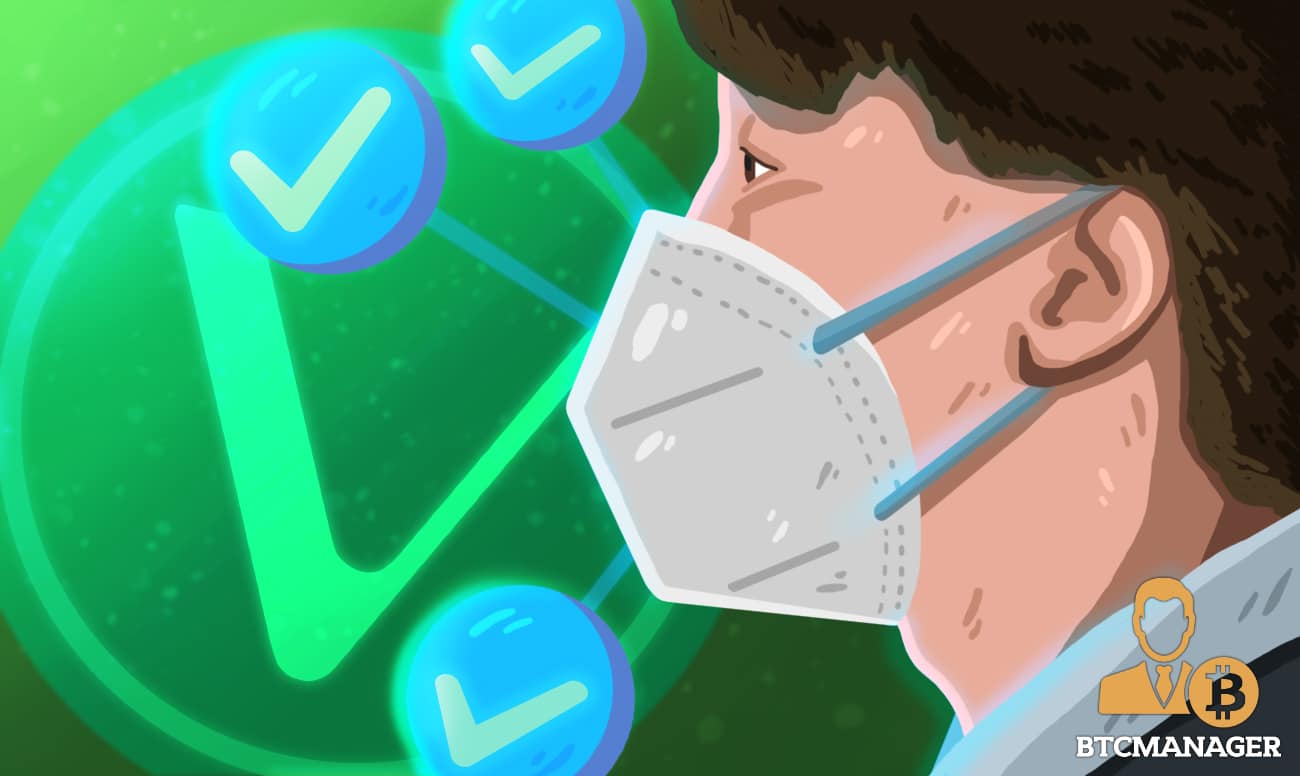 In an announcement dated June 26, 2020, Singapore-based supply chain project VeChain (VET) stated that the VeChain ToolChain BaaS Platform would be used to support DNV GL in launching a blockchain-powered infection risk management solution called My Care.
VeChain to Power DNV GL's My Care Solution
VeChain, a distributed ledger technology (DLT) project focused on eliminating the pain points associated with the current global supply chain infrastructure will use its blockchain-as-a-service (BaaS) platform to launch My Care – a blockchain-enabled infection risk management solution aimed toward assessing, managing, and mitigating "infection risk in management processes, business dealings, and operations for enterprise users."
Per sources close to the matter, the first enterprise to benefit from My Care is a Finnish shipping firm, Viking Line.
On June 17, the Finland-based enterprise issued a press release stating it would use My Care verification system to cover all its seven vessels and operations in six terminals, and prevent infection risks, including those associated with COVID-19.
The ongoing pandemic has put enormous strain on the health mechanisms deployed by enterprises the world over, forcing the vast majority of them to shutter their shops. My Care seeks to address the issues pertaining to virus spread in workplaces by preparing companies to manage infection risks effectively.
How Does It Work?
According to the blog post, My Care is a suite of independent assessment services developed to aid enterprises provide assurance to stakeholders about effective virus risk management practices at place. In essence, My Care brings together DNV GL's unparalleled healthcare standards, risk management practices, and maturity safety rating standards.
Enterprise customers and stakeholders can scan the QR-code embedded in the My Care trust mark to access DNV GL's assessment statement. Most notably, these assessment statements will be stored on VeChainThor blockchain which will provide the data an added layer of trust and security.
My Care's 360-degree approach to risk management would encourage businesses looking to open their shops once again as the coronavirus makes its steady retreat from Europe, albeit temporarily.
The blockchain solution's capability to manage and prevent workspace infection risks – including COVID-19 – equips companies to tackle the threats posed by contagious viruses and help them develop lasting business resilience over time.
Commenting on the development, VeChain co-founder, Sunny Lu, noted:
"As we contend with the new normal due to COVID-19, the demand for trust has never been so important. Blockchain will be one of the driving forces to increase confidence in data integrity, business credibility, and mutual trust in multi-party collaboration. With VeChain ToolChain™, we have great confidence to support DNV GL's digital transformation strategy to develop more digital solutions like My Story™ and My Care to expand and improve their offerings to serve their clients worldwide."
In related news, BTCManager reported on May 16, 2020, that VeChain had partnered with I-Dante, to launch a healthcare data management platform to tackle the COVID-19 pandemic.