VeChain (VET), Producers Market to Aid Vulnerable Farmers Gain Access to Marketplace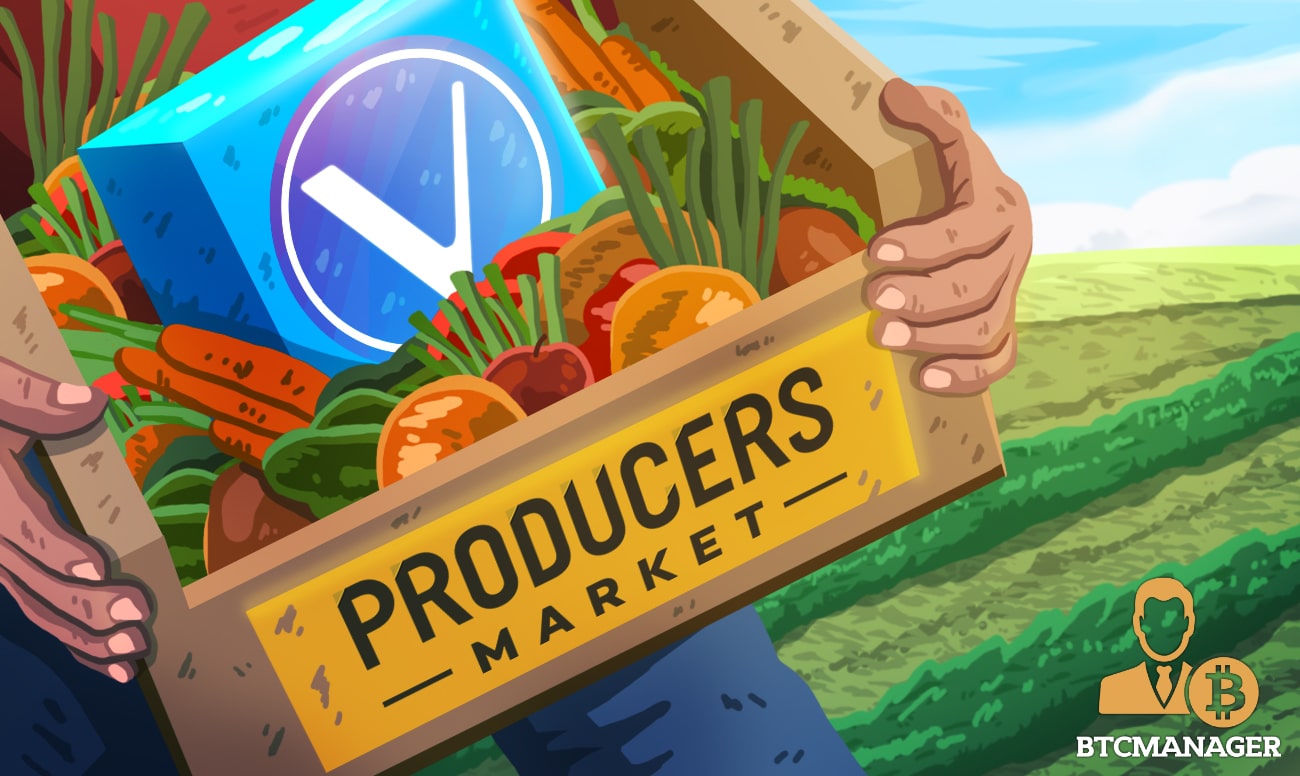 VeChain (VET), a Singapore-based blockchain project focused on the supply chain space, has teamed with Producers Market to help the latter trace agricultural products to maintain and enhance their export competitiveness in the global marketplace. This, according to an official announcement on May 29, 2020.
Producers Market Taps VeChain ToolChain
The COVID-19 pandemic has enormously disrupted global supply chain channels, resulting in a whole array of problems for all the participants along the supply chains, including farmers, manufacturers, and distributors.
The pandemic's viral nature has also had a significant impact on the behavioral pattern of consumers who are increasingly shifting toward digital platforms for their purchases.
This sudden tilt toward digital platforms has left vulnerable farmers – especially those across countries in Latin America – with limited options to further their business.
In a bid to help such vulnerable farmers with exporting their premium outputs, Producers Market has embraced the VeChain ToolChain to bridge the gap between the farmers and consumers by integrating distributed ledger technology (DLT) into the value chain.
Specifically, Producers Market will use its supply chain transparency application StoryBird to help farmers gain direct access to markets. Notably, the StoryBird application is powered by VeChain ToolChain to collect and upload authentic product information onto the VeChainThor Blockchain.
Once the data has been uploaded on the VeChainThor Blockchain, all stakeholders associated with the trade, including the farmers, processors, e-commerce platforms, purchasers, and consumers will be able to validate product origin and trade logistics of delivery.
This supply chain mechanism will foster a transparent and trustful marketplace for the agricultural market. It will also enable farmers, processors, packers, distributors, and market brands to publicly list Organization and Product profiles to access global markets.
Bringing Farmers Closer to Consumers
Additionally, StoryBird will aid farmers in elucidating the story behind their products via visual media such as photographs and graphics. The farmers can also share the background history of their farm to develop a special and more personal bond with the consumers.
The first major project to be undertaken is a direct-to-consumer (D2C) digital platform in the meat and seafood industry. Per sources close to the matter, VeChain ToolChain will be used to track the supply chain journey of the products, originating around the Americas to consumer's homes in the U.S. The project is scheduled to go-live in September 2020.
In related news, BTCManager reported on May 7, 2020, that the Asia Pacific Provenance Council (APAC) had adopted the VeChain ToolChain to boost supply chain traceability.