Venly Launches the MetaRing, a Membership Pass Across Metaverses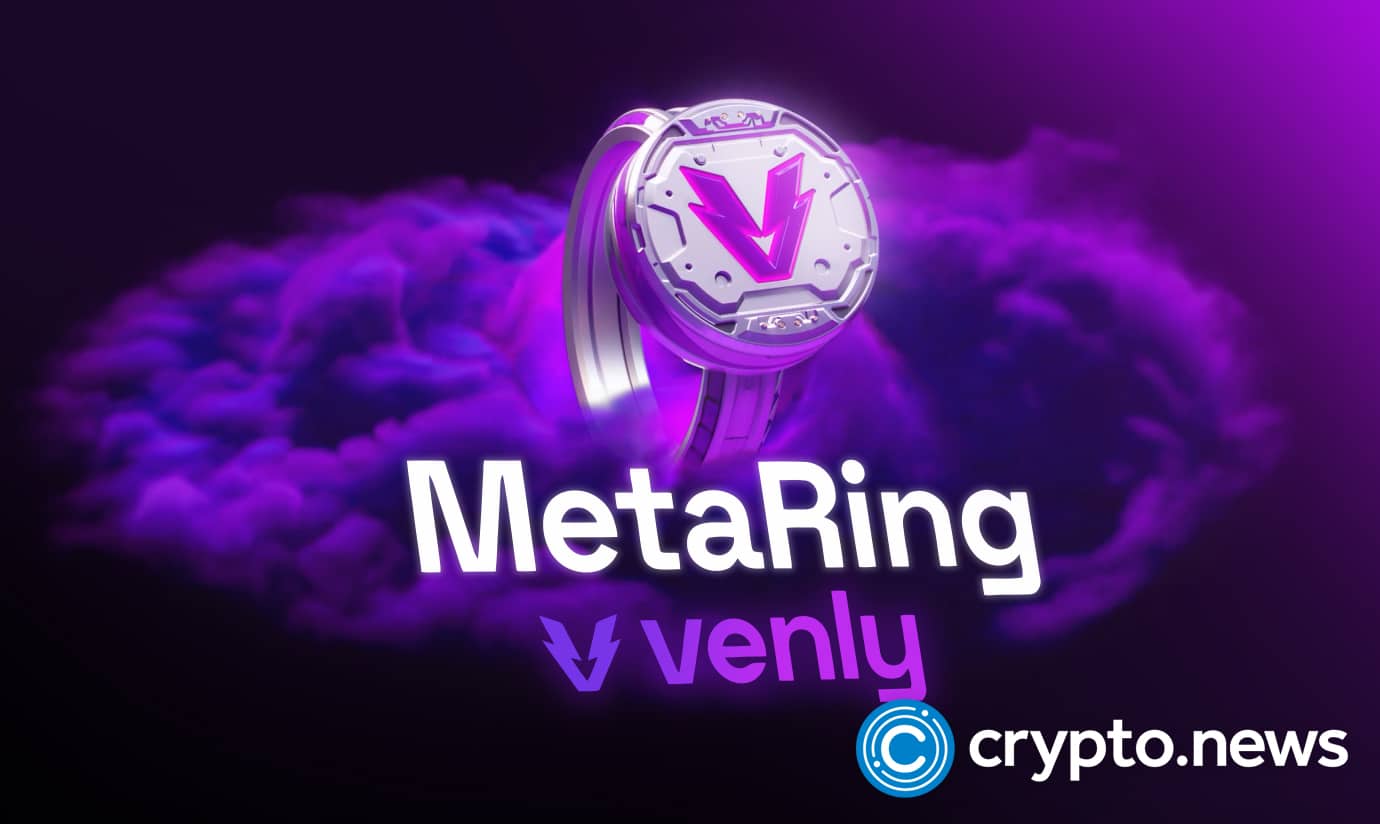 Venly, best known for its blockchain-based wallets, have merged NFTs with the real world, by offering their NFT ring, the MetaRing.
The MetaRing, a clever idea, provides its owners with a wearable ring that represents NFT ownership and can be used across a multitude of different Metaverse worlds. With the MetaRing, Venly are responding to one of the main Metaverse users' impediments, the fact that they cannot transport their in-game items and other NFTs across platforms. The MetaRing forms a bridge across many Metaverse playing fields, bringing users the opportunity to use their NFTs across domains.
A Unique Metaverse Wearable
The NFT is currently priced at $1000 and ownership will allow its holder to take advantage of the ever-expanding list of partners collaborating with Venly. Currently the MetaRing is compatible across some of the most popular Metaverse arenas, including The Sandbox, Trace Race Manager (QORPO), Vulcan Forged, Polygon, TCG.World, AlphaVerse, V3, and  over time more partnerships will be formed, enhancing the use case of this innovative NFT bearing ring.
Users of the ring can use it to unlock in-game utilities, and enjoy unique perks from gaining access to unique lands, taking part in exclusive events and experiences, gaining discounts and drops not available to everyone else. As these perks are built-in to the ring, this NFT maintains its value over the long term.
Interoperability on the Metaverse as The Next Frontier

According to Sandeep Nailwal, the Co-Founder of Polygon, which is where the NFT is hosted, 
"Interoperability is the next frontier of the entire blockchain industry, and the metaverse is a platform enabled by users. Venly's MetaRing steps into the market with a unique value proposition: connecting users with the best projects of the web3 space."
How to Purchase the MetaRing
To start, there will only be 1000 pieces made available, of which 100 will only be available to Venly team members and another 50 for participation in a proof of contribution program. The remaining 850 NFTs will be sold in the Venly Marketplace for registered users of Venly Discord.
Members will receive a notification the second the sale goes live. In the meantime, for those who want to participate in the sale, Venly has created a how-to guide for purchasing the MetaRing here. 
Venly's Metaverse Partnerships Director, Stefan Colins emphasized the value of the partnerships built into the product,
"MetaRing is one of the few projects on the market that brings all metaverses together, offering ultimate interoperability. By marrying interoperability with diverse layers of utility, we give more value to the NFT owners. We have a team at Venly that will be focused on striking deals with new metaverses and emerging players, meaning that the MetaRing benefits and value will only scale over the years to come."