Viberate and Blockparty Propose World's First "Live Performance NFT" Concept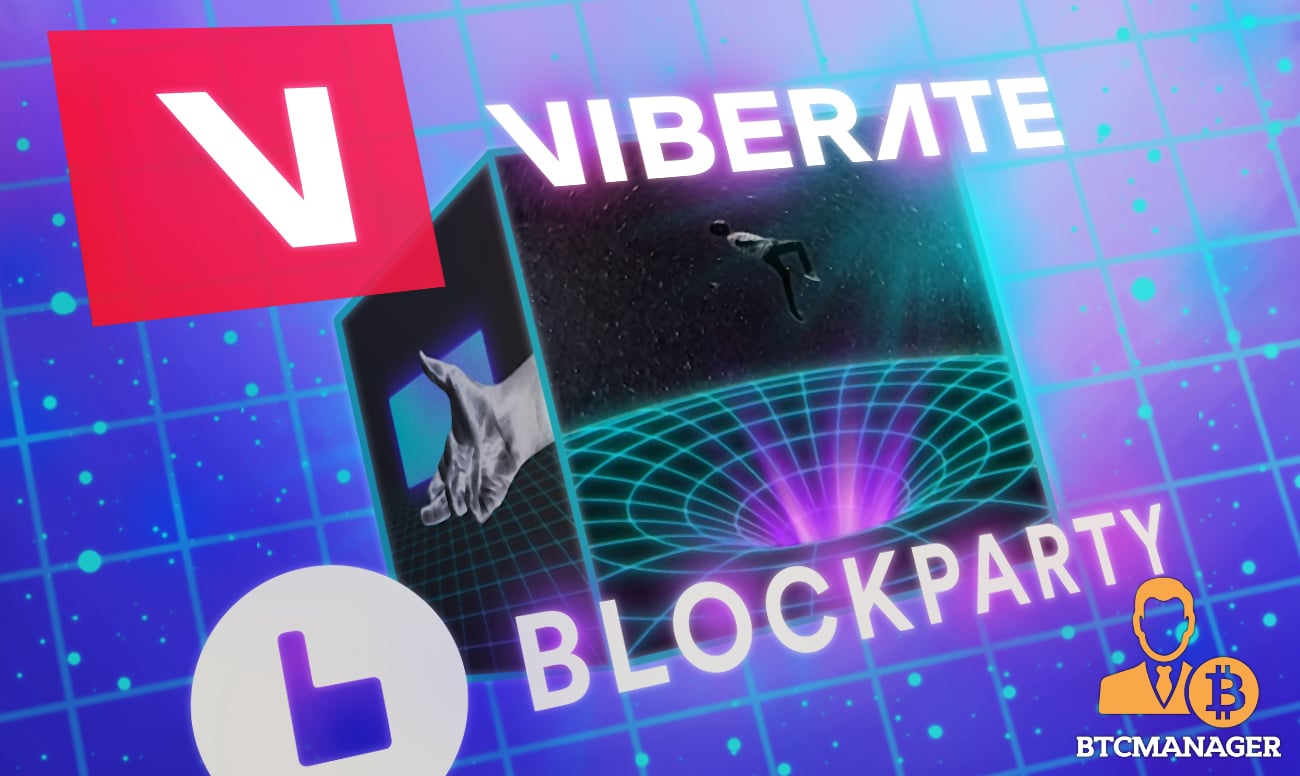 If validated, the concept of blockchain-backed contracts could transform how artists manage their bookings.
Per their joint announcement, blockchain-based music research and analytics platform Viberate and the Blockparty digital asset marketplace will be launching a special NFT featuring the rights to a live performance and other exclusive content by one of Viberate's founders, renowned Techno DJ UMEK. Blockparty will provide the platform, and Viberate (whose native token VIB is listed on Binance, Bittrex, OKEx, and Uniswap) will be verifying the drop.
The drop will mark the launch of the first "live gig NFT" in the world. UMEK's offer will include five different NFTs: three exclusive remixes of his famous 1999 Techno track "Lanicor", one livestream performance, and one live gig. The owner of UMEK's NFT will therefore hold the rights to one of his original remixes, book him for an exclusive online event, or book him for a real-life live performance.
Several music artists have already made headlines selling their NFTs, either as albums, VIP tickets, digital art or other concepts. UMEK's upcoming drop is the first to explore new possibilities for musicians to secure and manage their future bookings once live events return.
Matej Gregorcic, Viberate CEO, explains the project further:
"The transparency component of NFTs is what inspired us most, really. After all, blockchain is an important part of our platform. We want to make it easier for both artists and organizers to arrange a secure booking and offer fans a customized experience at the same time. NFTs promise a way to harness this exclusivity, improve existing arrangements such as livestreams, and introduce a completely new way of making deals. We're excited to see how the public reacts to the drop." 
Viberate and Blockparty will use the drop to test the "gig NFT" concept. If it is validated and the proposal arouses the industry's interest, Viberate plans on providing the option of gig token minting to nearly half a million music artists in its database, along with minting artist ID NFTs through a secure verification process. These ID NFTs will then act as a certificate of authenticity, reassuring the buyer that the contents indeed come from a verified artist.
UMEK's NFT drop will launch on Blockparty on Thursday, April 29, 2021, at 8:00 pm GMT+1 (3:00 pm EST).