Vitalik Buterin Thinks Ethereum Cannot Succeed Unless He Steps Back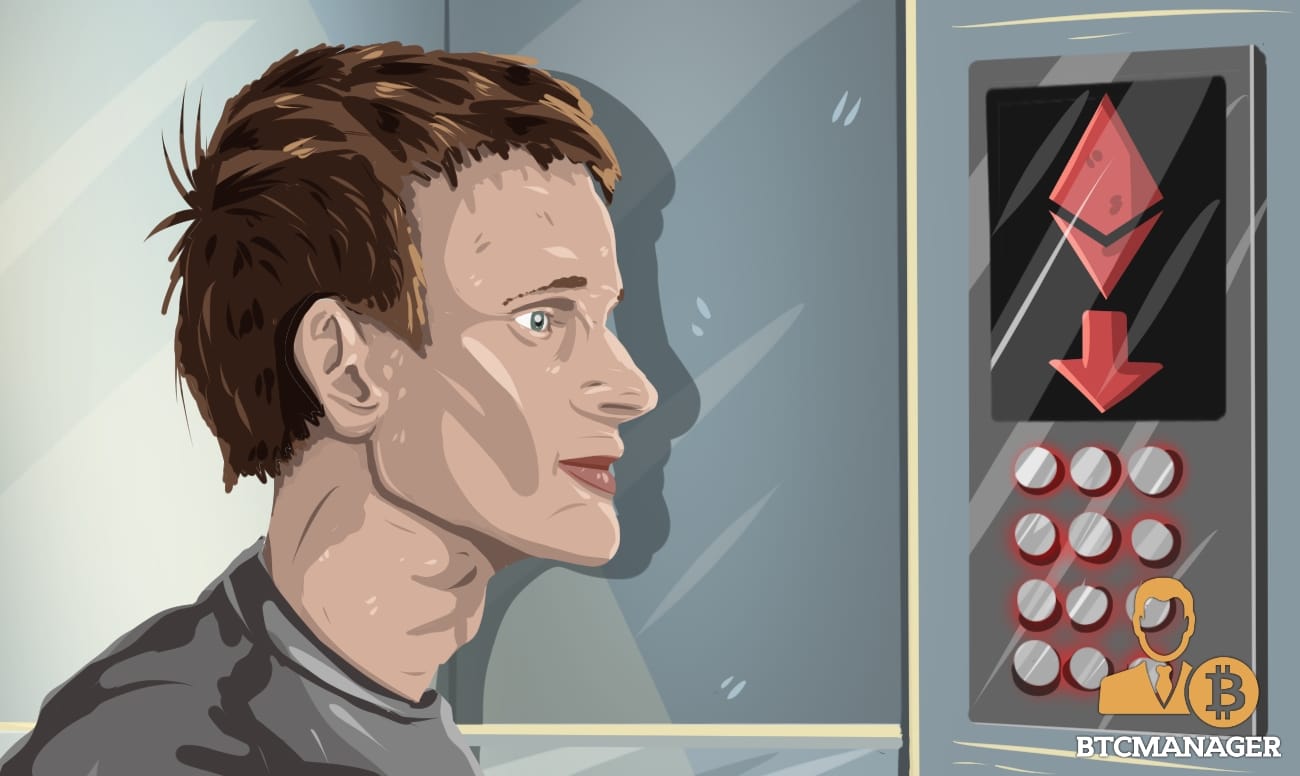 During Ethereum's annual developer conference, Vitalik Buterin, the founder of Ethereum, said that the technology could only succeed and become truly decentralized if it stopped depending on him, the Technology Review reported on November 1, 2018.
No True Decentralization
While there's no doubt that Vitalik Buterin is still the guiding light for the community that has sprung up around Ethereum since its creation in 2014, it seems that the technology's founder doesn't see that much of him in the company's future.
During Devcon, the annual conference organized by the nonprofit Ethereum Foundation, the most popular discussion topic was Buterin's vision for "Ethereum 2.0." The future iteration of the current decentralized platform will reportedly be able to operate efficiently at a much larger scale and appear to a much broader user base than it does today.
However, in a conversation with the MIT Technology Review on the sidelines of Devcon, Buterin said that despite large plans the network has, it was time for him to "start fading into the background." According to the interview, Buterin's influence over the decision-making regarding Ethereum is changing, partly because of the community's natural growth but also thanks to a deliberate attempt to reduce his prominence.
"I think people are feeling that," he said, citing Twitter chatter he'd seen after Devcon's first day. "There was even one comment that explicitly said that like, wow, it seems like the community is actually working together and isn't just relying on a few people being in charge."
Hudson Jameson of the Ethereum Foundation confirmed that Buterin was already "out of the decision-making in a lot of ways," which he said was important for the ecosystem to become more decentralized.
Tone Vays Takes Shots at Ethereum Founder
Vitalik's decision to minimize his impact on the Ethereum network, while welcomed by many crypto and blockchain enthusiasts, did not go that well with some Bitcoin influencers.
Tone Vays had a lot to say about the article posted by the Technology Review, commenting on Twitter that Buterin was getting ready to quit the Ethereum project, and taking a jab at EOS. Vays stated that both Ethereum, it's native cryptocurrency ether, and EOS, are nonsense and cannot compete with Bitcoin.
Looks like @VitalikButerin is getting ready to pull a @DanLarimer. Exited!!. People continue to NOT understand what a Decentralized #Blockchain is & why #Bitcoin does NOT compete w/ nonsense like #Ethereum $ETH or #EOS $EOS, it compets w/ $USD $EUR $GOLDhttps://t.co/DM1KsqUp2r

— Tone Vays (#Unconfiscatable Conf March 3-6) (@ToneVays) November 2, 2018
Vays, former V.P. at J.P. Morgan Chase and current host of the Crypto Scam podcast, also stated that the only thing Bitcoin competes with is fiat currencies, such as the U.S. dollar and the euro, as well as gold.
Buterin was quick to reply to the Bitcoin evangelist, saying that he is not leaving the project, and did not plan on slowing down his commitment to Ethereum. The Ethereum founder also stated that he was not "in charge" and that Bitcoin maximalists such as Vays have "zero credibility."
1. I am not leaving. No plans to stop or reduce blog posts / ethresearch posts / github commits.
2. Vitalik is "in charge": ETH is centralized! Vitalik is not "in charge": Vitalik is pulling a Dan Larimer! This is why BTC maximalists have zero credibility.

— vitalik.eth (@VitalikButerin) November 2, 2018
However, it seems that the two were also equally quick to resolve the issue, as Buterin pointed out that all of the news titles Vays had cited were "inaccurate."