Viva Technology Paris To Host Four Blockchain-Focused Open Innovation Challenges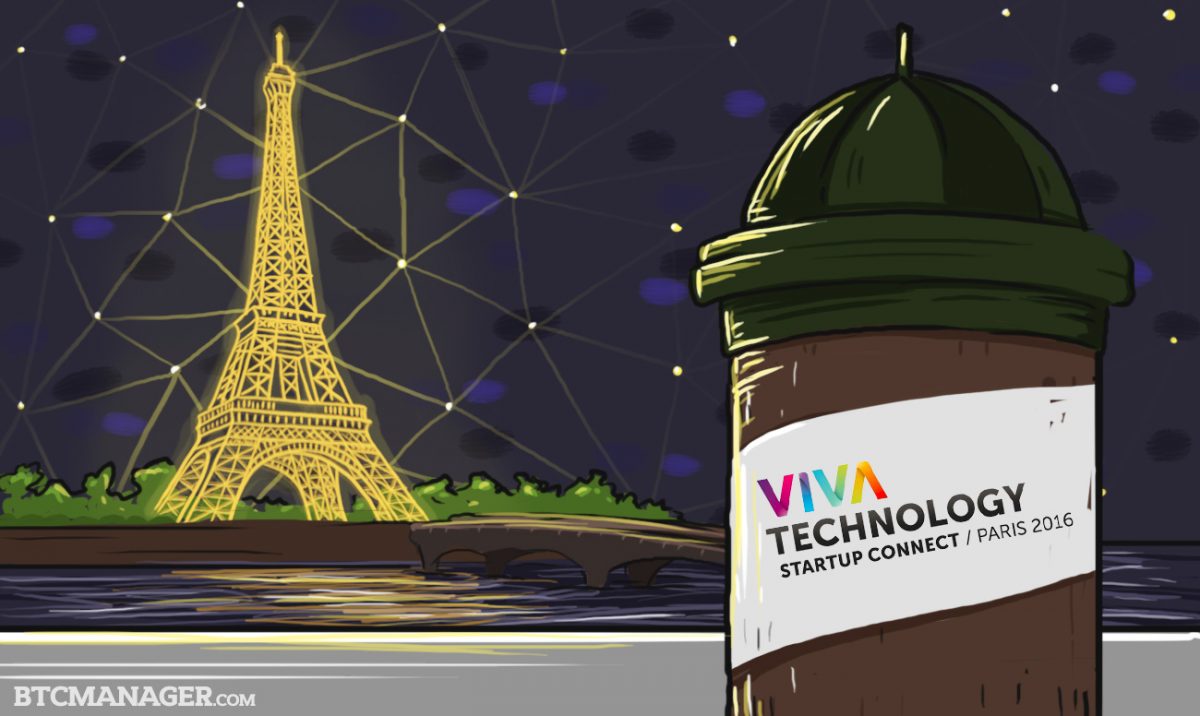 Fintech and insurtech will be at the center of Viva Technology's international summit, a three-day event expected to be one of the world's largest gatherings dedicated to technology.>
The Viva Technology international summit, organized by Publicis Group and Group Les Echos, will take place in Paris from June 30, to July 02, 2016 and is expected to bring together tech leaders and visionaries, including 5,000 startups, dozens of international corporations, 200 renowned speakers, and 100 of the biggest VCs. More than 30,000 visitors are expected to attend.
As part of the summit, Viva Technology and its partners are organizing a series of open innovation challenges, among which are four blockchain-dedicated startup competitions.
BNP Paribas, a French multinational bank and financial services company, will be hosting a challenge dedicated to re-imagining the bank's services and proposition value by leveraging blockchain technology. This can be by using blockchain technology to improve and simplify customer authentication through digital identity, or leveraging smart contracts to automate and streamline loan reimbursement, insurance payment or loan granting.
Selected teams will get to participate in the BNP Paribas Lab at the Viva Technology event. Two winning teams will then receive a Wild Card to participate in the BNP Paribas 2016 International Hackathon in June 2016.  
Another blockchain challenge will be hosted by AXA, a leading French insurance firm. AXA said it is looking to use blockchain technology to improve customer experience over the insurance lifecycle.
Most particularly, the firm is seeking a blockchain-based solution to record and authenticate each phase of the contract lifecycle.
Laurent Benichou, Group Innovation & Foresight Director at AXA, described blockchain technology as "a vector of undisputed trust, radical efficiency and more consumer-oriented offerings."
"Those who grasp this opportunity today may be the market leaders of tomorrow," he said.
Three winning startups will be selected to pitch their concept for investment to the AXA France Management Committee.
Finally, consultancy firm Ernst & Young (EY) will host two blockchain-focused, open innovation challenges. The first challenge will be dedicated to developing a blockchain solution to automate financial statement verification and certification.
The firm is looking for a tool that would "read the blockchain" to ensure the validity of transactions. The tool will also have to respect confidentiality requirements for some transactions.
EY's second challenge will aim to create a tool based on blockchain technology to "certify some information" of a contract directly between the two parties. The tool would then be able to produce a contract with this information: a smart contract. The firm said the tool should be able to adapt the private key of the system within a company.
For both challenges, the winning teams will get direct access to EY entrepreneurial coaching services and will have the opportunity to collaborate with EY experts to conduct proof-of-concept tests of their solutions.