Volvo to Invest in London-Based Blockchain Company for Better Traceability of Battery Materials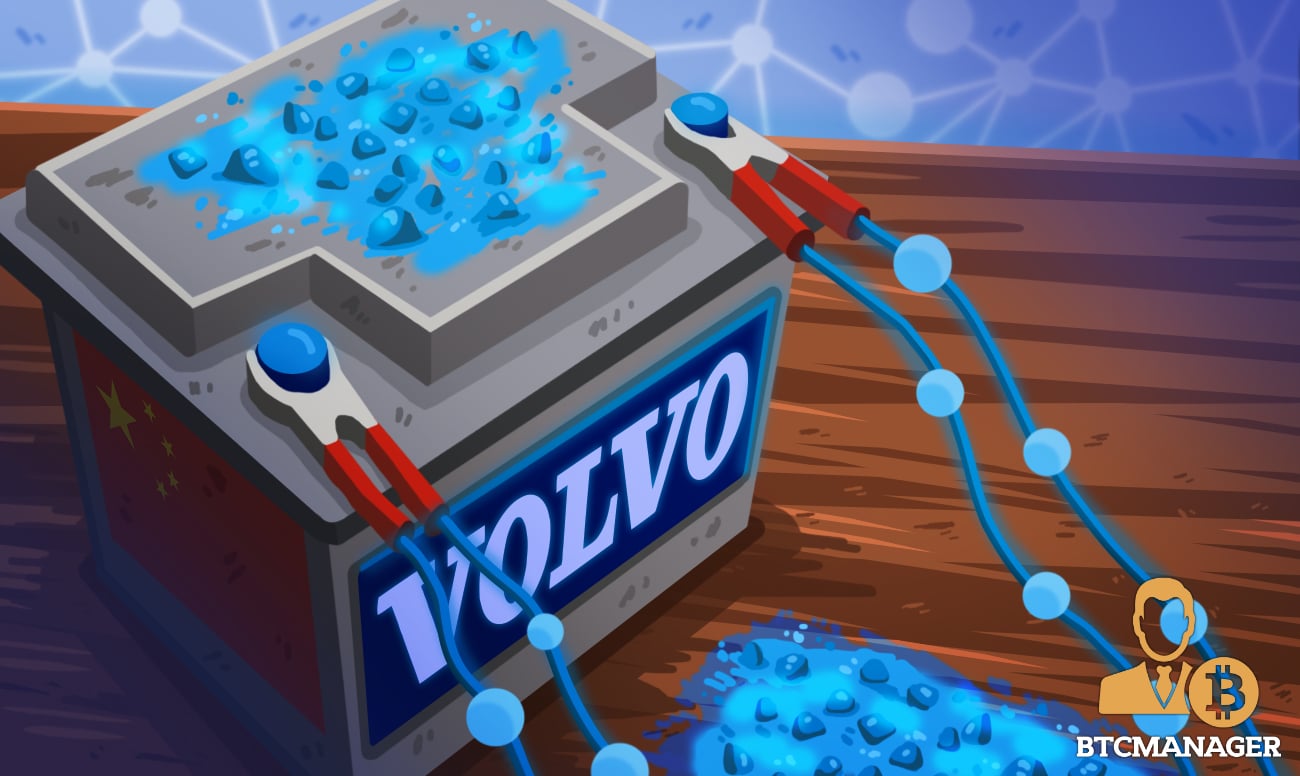 The automaker giant, Volvo, will invest in Circulor–a London-based blockchain firm, to monitor the supply chain of additional materials used in the manufacture of electric batteries, the Financial Times on July 8, 2020, has revealed.
Volvo to Inject Millions in Circulor
The investment, thought to be in single-digit millions, was announced during the Financial Times's Future of the Car virtual summit on July 8, 2020. 
The deal will help Volvo expand the number of materials it tracks. Specifically, Volvo will now use blockchain to account for the supply of Mica. Mica is a non-toxic mineral used in an electric battery pack.
The Financial Times also reported that though the carmaker has a vast network of suppliers, it finds it hard to trace the source of materials below trusted Tier 1 partners. Volvo now hopes to eliminate sourcing materials from conflict zones or where forced or child labor is used. 
By roping in Circulor, it shall have a better view of the operations of companies further down its supply chain. This way, not only will there be transparency within its network but in the long run, the amount of Carbon dioxide emission will be reduced.
Last year, Volvo CEO Hakan Samuelsson said in five years, their cars will have a lower carbon print as they make sustainability their brand. 
Combating Child Labor
Already, Volvo is using blockchain to track the supply of Cobalt, a vital component used in the manufacture of battery that powers the electric vehicle.
Still, a host of companies including Tesla and smartphone manufacturers like Apple have been accused of complicity and indirectly aiding the violation of basic human rights. 
By not instituting measures to prevent unethical sourcing of critical raw materials–particularly from the Democratic Republic of Congo, children continue to suffer as miners destroy the environment through irresponsible mining.
Martina Buchhauser, the chief procurement officer at Volvo, said:
"The traceability of materials has been very important for us. We want to make sure there are no children in the actual site of the mine. That has been such a breakthrough for us. With this tech, we can trace where it comes from."
Earlier, BTCManager reported that a Japanese non-profit ACE (Action against Child Exploitation) had initiated a project called "Fair Charge! Project." For implementation, it partnered with Enection–a blockchain platform that specializes in the tracking of rare metals.
Their objective was to improve transparency in cobalt distribution and to prevent the use of child labor in Central Africa where over 50 percent of the mineral is sourced from.